Plate vase- One vase two plates
This is a round porcelain vase that has a double plate serving. You can decorate this vase with the best quality of flowers, berries, chocolates and decorations which looks pleasing to the eye. It is definitely a treat for your soul as well.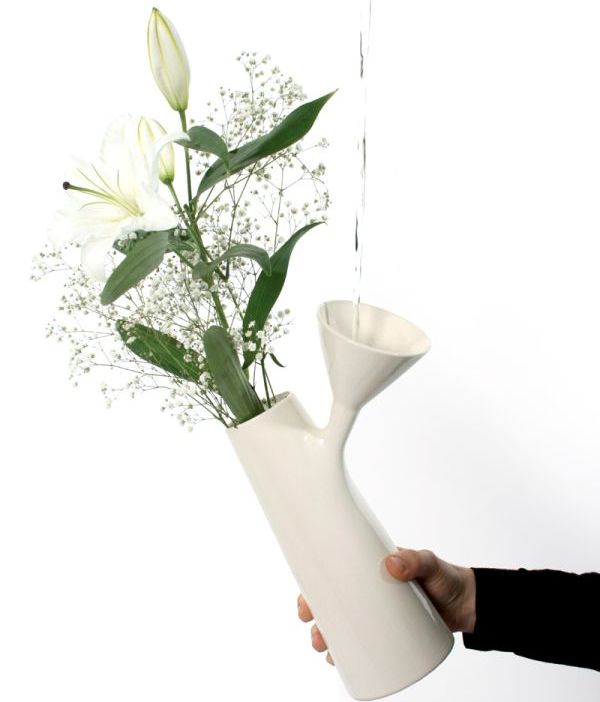 Funnel vase
This vase is as the name aptly signifies. The funnel vase is a ceramic flower vessel which has a side opening to a funnel shape that gives the vase an elegant look. The funnel looks good as well as serves a good utility purpose. You can even change the water without removing the flowers. The old water can be poured through the funnel and the new water transferred from the funnel. It is definitely a functional piece of equipment that has a white glossy finish.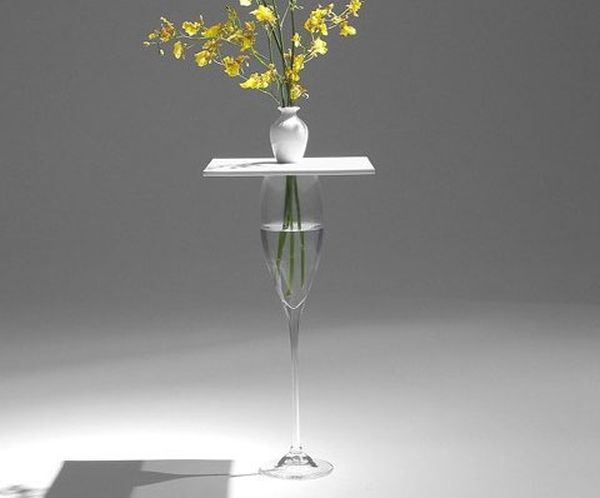 The flower and the vase
This kind of a vase has been designed with a certain design and utility in mind. The idea is that the vase has been made for the flowers, not the flowers for the vase. It has been signified to denote a floral pattern; there is a flower vase with the closed mouth.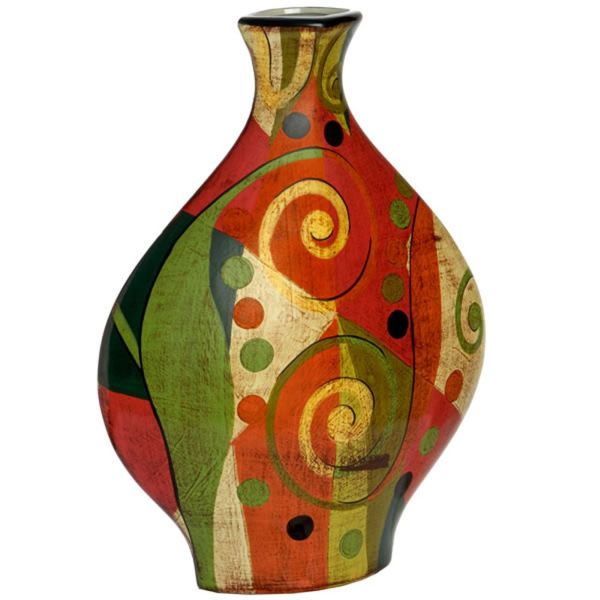 Ceramic painted vase'
A colored vase will look good on your table. Try paining the vase with different kinds of acrylic colors like gold, silver, yellow, orange and red. This will adorn your table and look good with any kind of flowers in it. Be it artificial or real.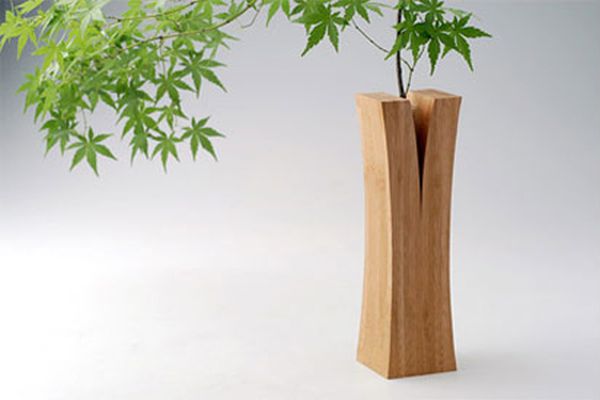 Wooden split vase
This is a design which is made of wood. It has a sleek finish and is divided at the mouth from where the flowers are out in and taken out and the water is also changed. A tall grass like bamboo grass or a tall flower will look good in the vase. If you want to adorn it more you can paint it with your own special colors.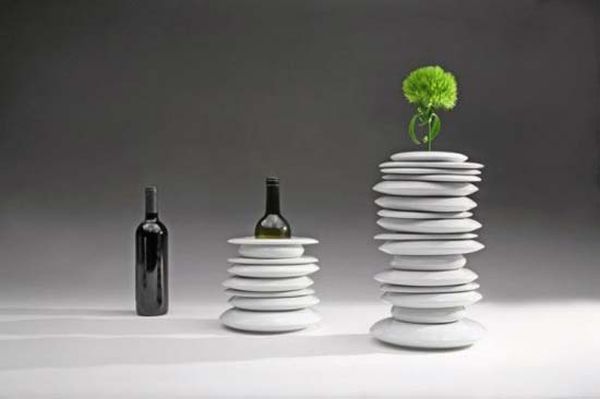 Hoola hoop vase
This is a vase which is shaped like hoops. This porcelain shaped vase looks as if many hoops have been put on over the other and shaped as a vase. A flower like an orchid or a rose looks very good in this kind of a vase.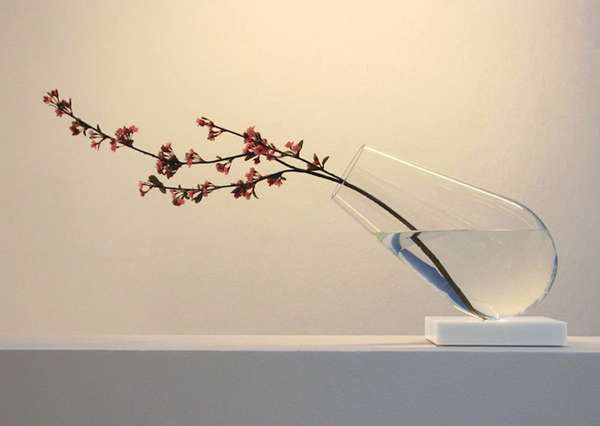 Tilting flower vase
This flower vase has been designed in a way which is tilted. It has been finished with a silver and metal finish and looks aristocratic and classy in your centre table as well.
These are some of the best contemporary designs of the best vases in the world.
Summary
Strange but true that flowers adorn your house in the best possible way and what is good about it is that flowers if kept in a  good looking vase will Accentuate  the look even more. Following are some of the best looking vases in the world that you may use for your homes.