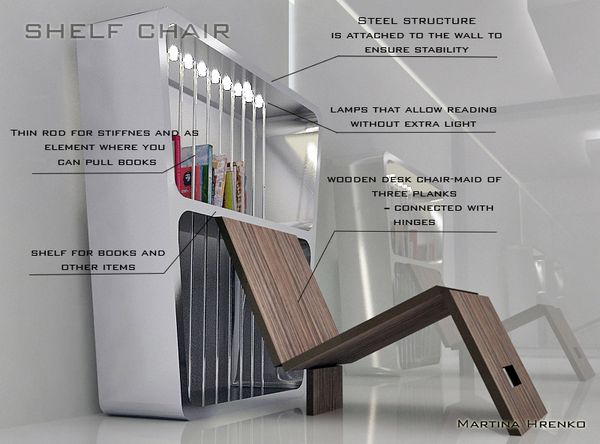 Books are an integral part of most of our lives. With the increasing needs of books and shortage of storage space, designer Martina Hrenko has come up with an ingenious solution; the Bookshelf Chair.
Also referred to as the Shelf Chair, this piece of furniture is a contemporary innovation in space optimization. The Shelf Chair consists of shelves to store books and other items, attached lamps for reading, a wooden desk cum chair and a steel structure which attaches it to the wall safely.

The Shelf Chair can be used simply as a chair, a bookcase or both simultaneously, making it a multi-utility item in which you can sit with a book and read comfortably. You can also use this chair to store all your books without utilizing extra space. This trendy bookshelf chair fits well in both home as well as office environments.
So, if you are one of those who loves to read but doesn't have the space to keep a large bookshelf, this piece is a sure pick!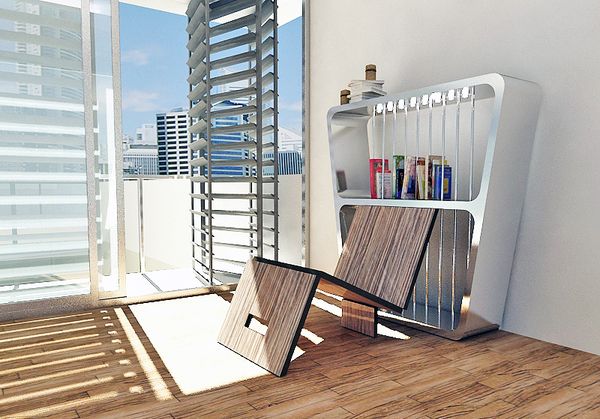 Source: Behance