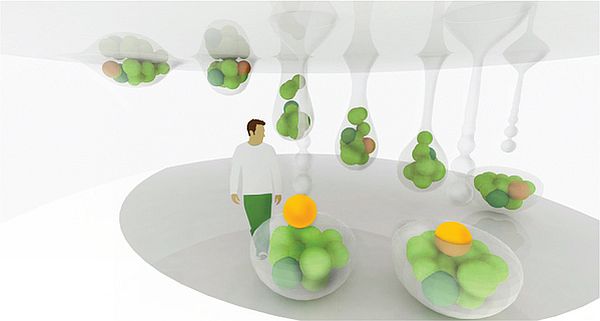 Refrigerators help us store perishable items and keep them fresh for consumption. A typical fridge looks like a big box with doors that has been placed in a corner. But, the dowdy image that refrigerators come with is all about to change for good. Designer Andrija Vecenaj has come up with a concept, named the Queen, which will make your eyes do a cartwheel in disbelief.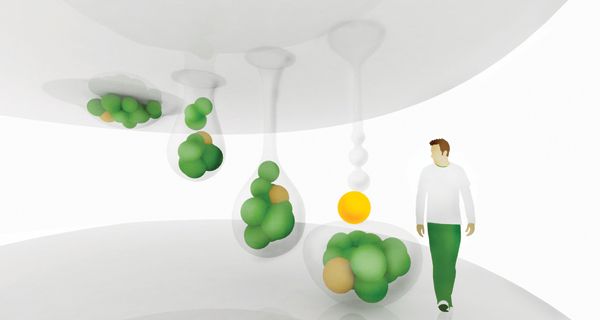 The fridge will be shaped like a bubble and won't come with the usual condition to be kept in a single place. The design has been inspired from different elements that our beautiful nature comes enveloped with. Andrija has crafted the fridge keeping shapes of grapes, eggs, soapsuds, etc. in mind. The designer has also been heavily inspired from a range of daily use commodities ranging from sugar, salt and water to even corals and ant colonies.
Users can thus flexibly store food wherever they feel like with the help of this ingenious tool. Have you ever felt that different smells from various food items get mixed in a fridge? If you do and don't like it, you have some good news. In the Queen Concept, you can place food items in different organic bubbles to avoid this, and this will be taken care of by artificial intelligence. The Queen Concept Fridge is a great way to utilize space, and that too the mobile way. So, it's about time you dump those old fashioned breadboxes for a more modern, intelligent and futuristic version.
[Cheers Andrija]