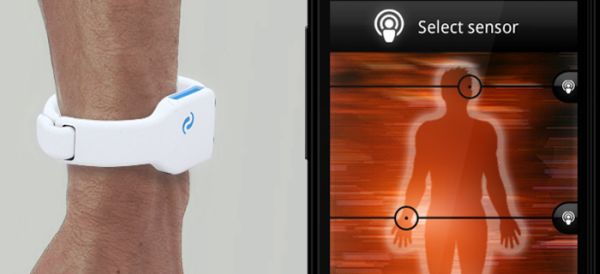 Cellphones have become an indispensable part of our lives. But, there are times when they can act as a source of distraction, which may lead to some or the other potential danger. Isil Uzum has designed the Second Nature that will let you use your beloved gadget just anywhere, hands-free and minus the distractions, through gesture sensing
The device will make apt use of human gestures, which will in turn perform important functions. Second Nature looks like a watch without a dial and has a smooth surface. This can be strapped around the wrist without any hassle. The tool has a hardware that has been wedged with motion sensors, which will read all the gestures.
It has been injected with a very sensitive and user-friendly software. The device will help connect these gestures with the phone and perform accordingly. One can attend calls without even touching the phone. All you have to do is, use the defined sign and see the magic unfurl.
All these features will sprinkle freedom and mobility in your everyday life. The obligation to use hands while using a handset will take a backseat. The device will prove to be of help while driving, playing outdoor games, sports like skiing and biking, to name a few. Second Nature will also prove to be a boon for the specially-abled who have limited mobility.
[Cheers Isil]