Indulging in adventure activities is a way to add fun to life for many people. Different people participate in various activities to add adventure to their lives and most of them make them a part of their daily lives. Depending upon where you live, you can participate in many types of adventure sports. If you live near a mountain, you can enjoy skiing and sledging. On the other hand, if you are an adventure loving city dweller, you can enjoy wall climbing. While doing so some innovative ideas can easily ensure your safety and security.The Slegoon
The Slegoon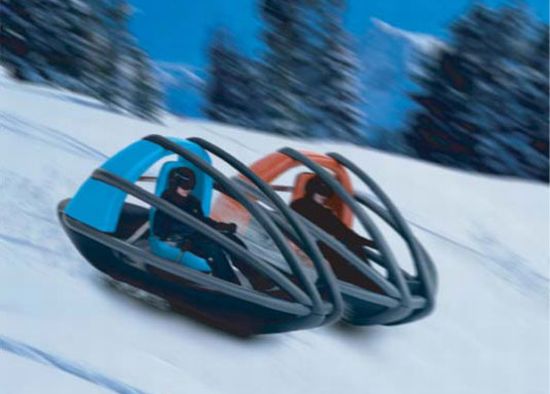 Adventure sports is addictive and people who are hooked onto it find it hard to stay away. However, while skiing and sledging on steep slopes is adventurous, it is dangerous too. Spike Reid has come up with an innovative snow-sledge design that ensures the safety of the riders even in the most challenging slopes around. Hailed as the Slegoon, the snow-sledge is a single person craft with foolproof protection wherein the contestants slides down on a steep snow-covered slope.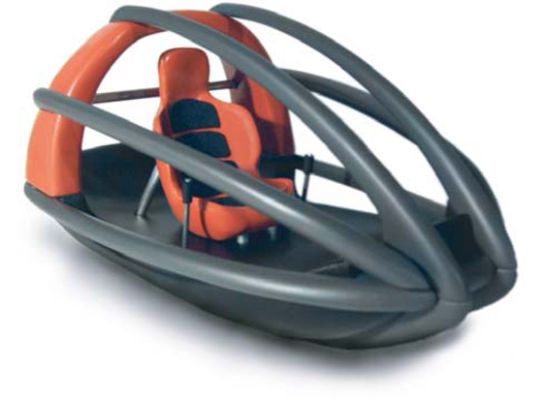 Design Status:
The Slegoon is the winning entry of the UK IOM3 Design Innovation in Plastics competition.
Usability:
The most amazing aspect of the Slegoon is that it keeps going even when overturned on the slopes and the rider stays safe inside. Therefore, there is less danger for the rider while enjoying the maximum thrill.
Via: Trendhunter

Designer:
Spike Reid is a London based designer and working as the President of Northumbria Students' Union.
If you are an adventure lover, but live too far from snow, then you can search for and find some climbing wall in your city. Here are 10 of the most popular types of climbing them. Try locating them in your city if you want to have an adrenaline filled time.
10 Climbing walls that find love with adventure seekers
Physical activity is great for your personal fitness and climbing walls are one of the most thrilling ways to keep you fit. Along with strengthening your core, climbing walls enables you to build lean muscles, while ensuring flexibility. It is also one of the greatest challenges to reach greater heights even for those with foremost confidences. For participating in such activities, one need not always be an athlete, but this sport is all about balance and grace rather than of strength.
The challenges associated with wall climbing appeal to the youths of this generation as well as those who are adventurous. There is a plethora of areas the world over that offer breathtaking wall climbing adventures.
1. Netherlands' Campus Climbing Wall:
Created by Gelauff Architecten and Arons, this architecture is situated in the beautiful University of Enschede. This climbing wall was built keeping in mind the lively local mountaineering club that has been incorporated in the architecture of the building.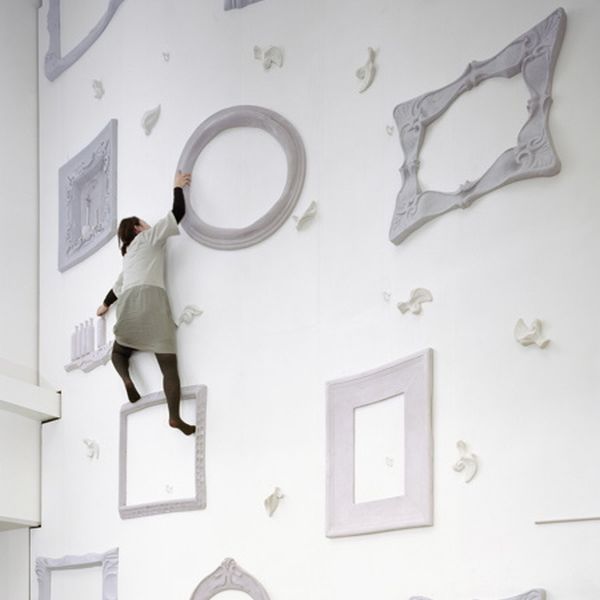 2. Japan's On Wall Climbing Project:
This is a perfect collaboration of renowned designers Norico Katayama, Rie Isono and Tomoko Azumi and Hiroe Tanita, the lighting designer. Together, these masterminds have come up with beautiful and simple shapes mounted onto walls, paving the way for designers to climb up and look at things from an altogether different perspective. This climbing wall is mix of lighting, space design and installation that attracts adventure lovers from across the world.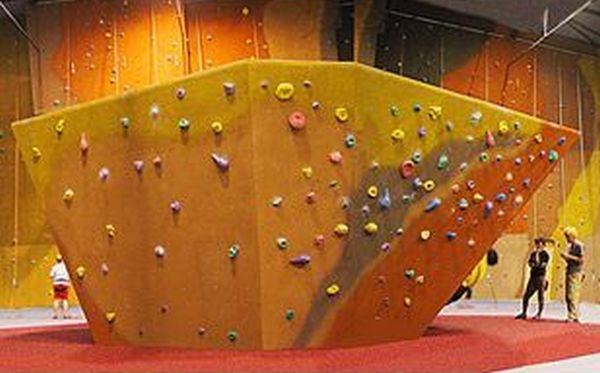 3. New Zealand's Extreme Edge Climbing Wall:
Situated in Auckland, this climbing wall is indeed the biggest in the continent. Here one can discover a Stone Henge boulder that offers lots of climbing fun.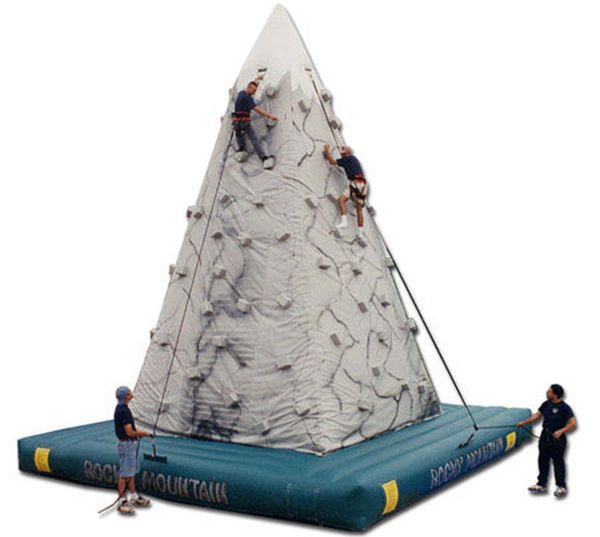 4. Inflatable Climbing Wall:
Here the presence of the beautiful iceberg and floating water-slide offers adventure to the Water Park or lake visitors. It also features a 20 feet high climbing wall to attract adventure lovers.
5. Silo Climbing Wall:
Amsterdam management was confused about the sewage treatment silos discarded in the area. Hence, they came up with an idea of holding a competition for determining the most adaptive reuse project. One of these projects, submitted by the country's NL Architects, proposed the transformation of silos into amazing sets of climbing towers. Along with the climbing areas, this project also included offices, multi-purpose areas, restaurants and other allied commercial spaces both outside and inside the silos.
6. Campus climbing wall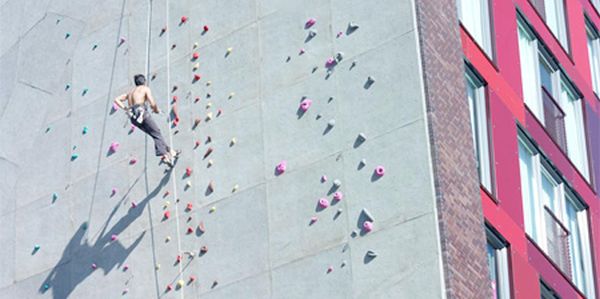 Located in the University of Enchede, Netherlands, the Campus climbing wall is essentially a wall architecture that attracts members of the local mountaineering club of the city. Designed by Arons and Gelauff Architecten, the climbing wall allow members flex their muscles and indulge in sort of adventure. The shape and the size of the wall are not that decorative but it can add fun and excitement to the students studying in the campus.
7. On wall climbing project
Located in Japan, the "On wall climbing" is a beautifully project by Tomoki Azumi, Norico Katayama, Rie Isono, and Hiroe Tanita. Designers have created very simple yet amazing shapes like tree and many other figures on the wall that enable people to perform acrobatics and wall climbing. The white background and brown color shames make it attractive and lively.
8. The silo treatment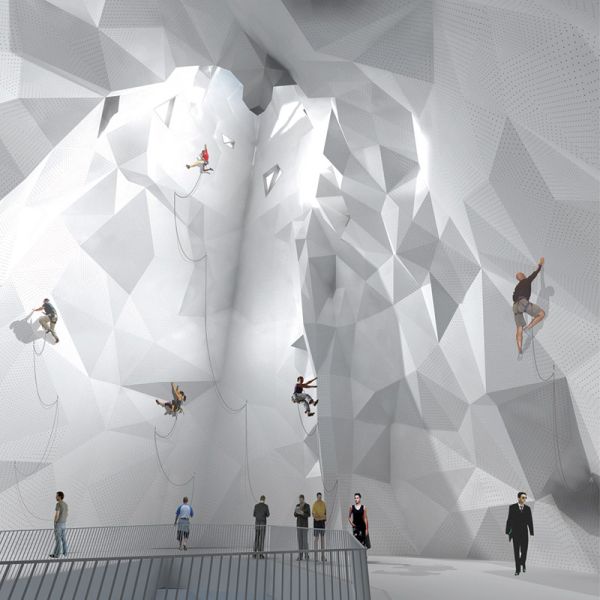 The silo treatment is another amazing climbing wall located in Japan. Designed again by Arons and Gelauff Architecten, winners of couple of up cycling design competitions, the silo treatment enables people perform wall climbing and other activities in a better way. The silo treatment also represents the beauty of Japanese architecture.
9. The cooling tower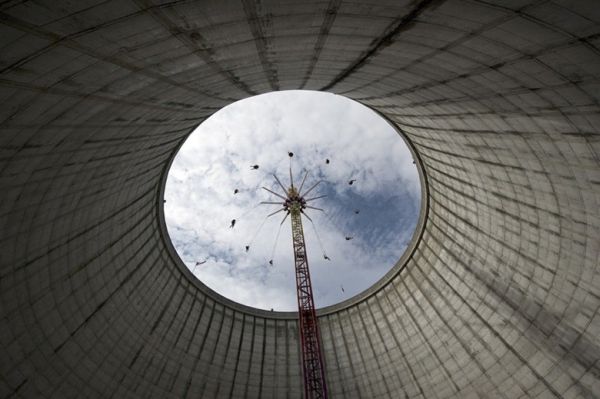 Rising about 130ft above the ground, the cooling tower is one of the tallest climbing walls across the world. Located in a theme park in Germany on a nuclear plant-cooling tower, the tower provides an opportunity for people to indulge in adventure sports and stay fit. Apart from this, you can also explore the beautiful park. For information about cooling towers, please click here
10. Mobile climbing walls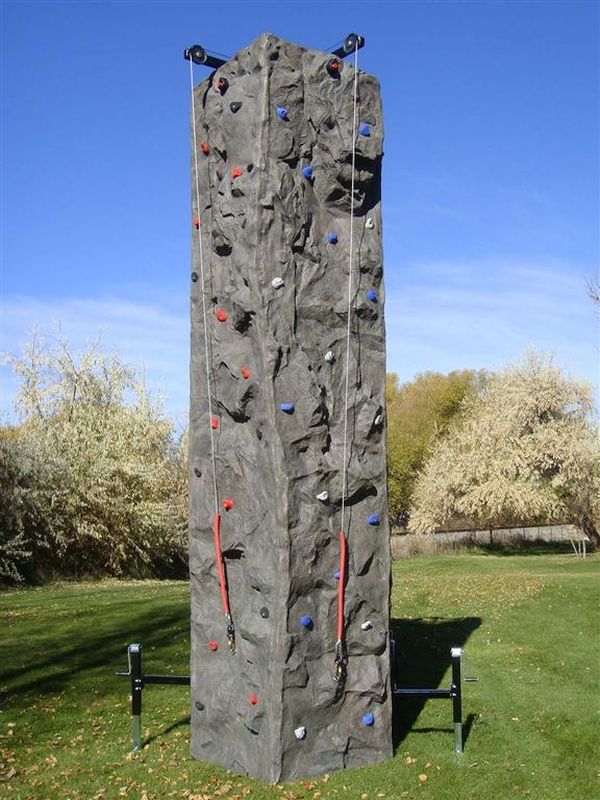 You can easily recognize the features of these walls by their names only. Mobile climbing walls are especially for those who love adventure and climbing anywhere and everywhere. You can bring these walls to any event or place, as you just need to carry an air pump along with you. This is a best way to enjoy wall climbing wherever you want.
Summary:
Wall climbing is one of the simplest and easily available adventure sports. Moreover, it is a great way to add adventure and thus fun to one's life. Nowadays, you can find many walls where you can perform adventurous activities with your friends and family. Here we have listed some of the most creative climbing walls to help you battle your fear and indulge in exciting activity.
Climbing is one of those sports that are sure to leave the participants breathless, owing to the beauty that generally surrounds, thereby making them proud of themselves for being able to reach to the peak unscathed.
Read More: