[box_dark]Grab Some of The Eccentrically Designed Nokia Phones[/box_dark]
Right now, customers can have the opportunity to settle on one of the best phone designs that come up with 'Patented' slim touch-screen phones. Ten years back, almost every Nokia mobile was diverse, pioneering and downright strange to contend the demands of customers. Nokia users can now choose from strangest phone designs, which are not only appealing but also get through your requisites. These Nokia phones emerge as a broad spectrum of uniquely designed and distinctive mobile devices.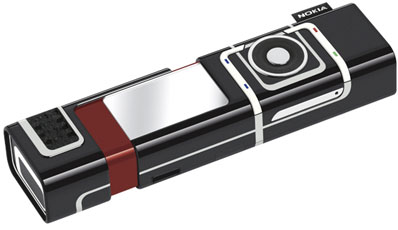 [box_dark]Nokia 7600[/box_dark]
Launched for the first time in the year 2003, Nokia 7600 is an intrepid teardrop design. Since its influx, Nokia 7600 appeared with some of the best features that were truly modest and diverted group of potential customers. This teardrop design has 128*160 pixel screens and 65,000 colors that only run on 2G or GPRS network. However, it is quite intricate to hold this mobile device single-handedly because of its square size and thickness similar to a cigarette packet. It is very imperative for users to hold this device carefully with finger edge. On the other hand, menu-scrolling pad is placed clumsily to the bottom of device that makes it complicated to navigate from one hand. When on the call, it is advisable to hold this device at an angle of 45-degree to make it look silly and frankly.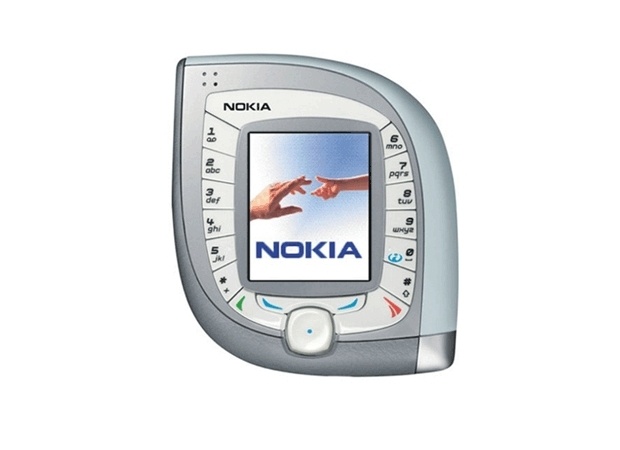 [box_dark]Nokia 6800 [/box_dark]
Another unique addition to this queue of strangest Nokia designs is Nokia 6800 that was released in the year 2003. This mobile device has brought QWERTY keypad to a completely new level by overcrossing the fissure between dial-pad phones with the change of millennium and blackberry-like device you have today. However, this Nokia phone was quite thin in contrast to other phones of the decade and come up with a size similar to standard phone released in early 2000's. Nokia 6800 evolved as a leading attraction of myriad users since its launch. This phone has a crux in the mid and spin out to an angle of 90-degree with its fully-fledged keyboard. Best part is that Nokia 6800 screen also rotates by 90-degree to open up ways for prolific texter and emailer. In addition to this, Nokia 6800 is quite unremarkable device when it comes to features.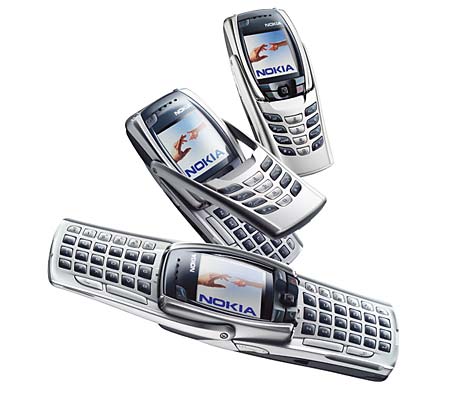 [box_dark]Nokia 5510[/box_dark]
With inimitable design for Finnish colossal phone, Nokia 5510 has emerged as dedicated music as well as multimedia device. Regardless of monochrome screen, this phone is incorporated with first hardware QWERTY-keypad of firm. Moreover, this phone is ahead of typical texting or communication facility proposed by mobile phones few years back. By late 2001, email was not the option that came out in several phones. Nokia 5510 was the only device that brought novelty in keyboard and the way people used mobile phones. Nokia 5510 was integrated with MP3 playback that permits users to enjoy music when they are texting with friends. In addition to this, users are required to hold device evenly on face, as ear speaker of this handset in embedded in bottom-right of device. At a halt, this phone is a thick piece that bears a resemblance to remote control of standard television.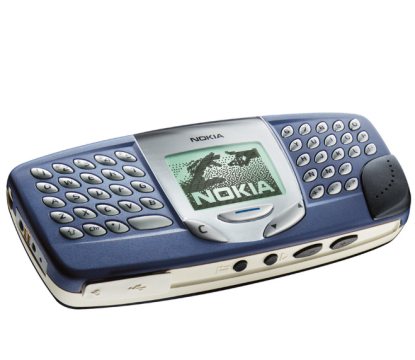 [box_dark]Nokia 8910i[/box_dark]
Nokia 8910i is the first business phone that was packed in titanium shell to present a strong device designed especially for business purpose. Since its release, Nokia 8910i was marked as most pricey device of the epoch. Launched in the year 2003, this mobile device was tiny and thick yet light in weight. Nokia 8910i case under the screen slip out to highlights its thin button-keypad that protects the device from nick and bumps. Alternatively, a major hitch lined up with this all-metal device is that it gives rise to high-pitched sequels when you are on the call.