Interiors have gained importance like never before in modern times. Earlier, interiors were not such an integral part, but the present lot of adults is quite particular about interiors and it spending on the same like never before. However, earlier living spaces were huge and open by design and layout. In the modern day people are preferring apartments and small and compact places to make their living abode. It is very tricky however to design a small and compact space. So what are the current design trends when we come to think of home interiors.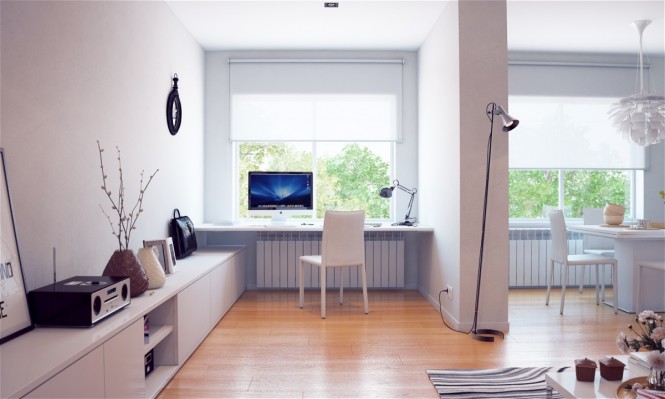 Reasons why we have graduated to smaller living space:
Population explosion is a major factor that has drifted people from independent home establishments to apartments. Its like using the same piece of land for various houses built on top of each other, thereby generating more space.
Families have now become smaller in size. Nuclear families do not require very huge spaces.
Busy life and hectic schedules are another reason for people to prefer small and compact apartments. They are easier to maintain both in terms of financial terms as well as resources.
[box_dark]Design Trends in Home Interiors[/box_dark]
The Open Kitchen plan has been in vogue for quite sometime now and is definitely here to stay. The concept of an open kitchen has become popular for long now and there are irresistible kitchen plan and designs to choose from. This open living plan is now also becoming popular and extending to the living rooms.
Earlier living rooms use to be a totally separate area in the house. But today the concept of a lounge like living room is becoming quite popular. L shape drawing dining layouts and a single hall huge length wise working as both a living room and dining space is becoming widely popular as modern day apartment layouts. Not to mention of course, the equally stylish open kitchens complementing with the living room décor.
L shape loungers are making a happy space for them in the living rooms of people, as they give a much more relaxed and an open look to the entire living area.
Gone are the days when people use to have big wall mounted showcases or closed cabinets for displaying artifacts or a closed cupboard style book-shelf.
Today an open rack like book-shelf are in trend. They are also at times used as a partition between the drawing and dining area with books and little knick-knacks stacked o them.
Another interesting way of doing interiors is to have open shelfs in glass or wood to place artifacts and little knick knacks. These are a great way to have intelligent storage which does not look cluttered and looks quite aesthetic.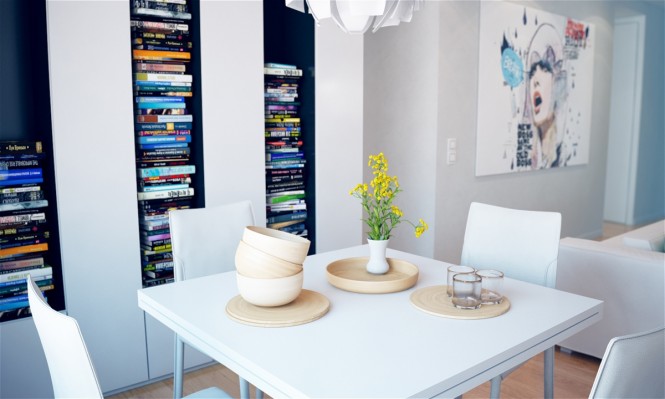 In duplex style apartments, it is a very intelligent idea to have a open shelf along the stairway. The space can be effectively used for storing away books and little items of daily use. Gone are the days of neutral colors, bulky cabinets and cuppboards. The modern day trend is all about being as open and light as is possible.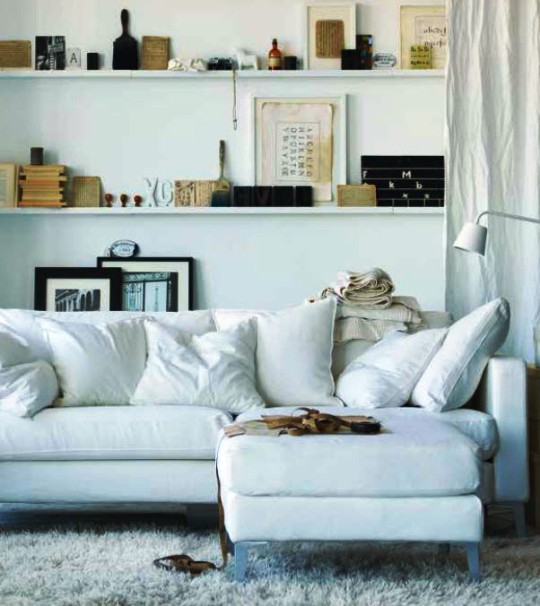 Consider the idea of having narrow shelfs behind the sofa. The key is to get it painted in the same color as the wall and do the placing of things in a manner that the look is aesthetic and good. The shelf needs to be arranged with an intelligent mix of knick-knacks and placing of utility products. Books with attractive cover and big size can be placed on these shelves as a photo frame. The book gets storage and the colorful cover adds to the look of the wall. Incorporating green elements like indoor plants is also a great idea to bring in nature and openness in your living spaces. Options to create an open kind of a living space is just endless.