[box_dark]Lose Your Way In The Comfort And Luxury Of Suede Massage Chairs[/box_dark]
Commonly used for making boots and gloves, suede is only of its kind when it comes to smoothness and comfort. This is the leading cause why suede leather is extensively used for making massage chairs. Today, most of the leading manufacturers have come up with topmost designs of massage chairs made from suede leather. The term 'suede' originally belongs to France and indicates a particular genre of soft gloves. However, this term is now used to refer any material made from leather with smooth nap-finish. Suede massage chairs come in a wide array that include cream massage chair, relaxzen 60-078011 massage chair, human-touch iJoy Faux massage chair, Aosom faux heated massage chair, Ultra home luxury chair,  human-touch PC-095 chair and relaxzen padded massage chair to name a few.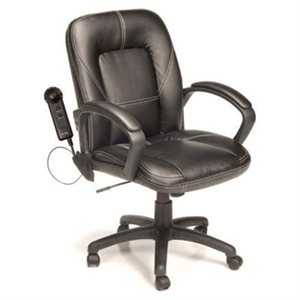 [box_dark]Topmost Designs Of Suede Massage Chair[/box_dark]
"Cream Suede Massage Chair with Ottoman" is a uniquely designed massage chair that brings in luxury to your doorstep. This massage chair has remote control, armrest, comfortable seating and flexible head support that open up ways for tranquil heat treatment. Cream Suede Chair is also integrated with soft upholstery and an ample padding. Moreover, this chair is also equipped with storage pocket so that users can lay up all their essentials in close proximity. With creamy white color and ultra suede fabric, this massage chair looks elegant in your home and workspace.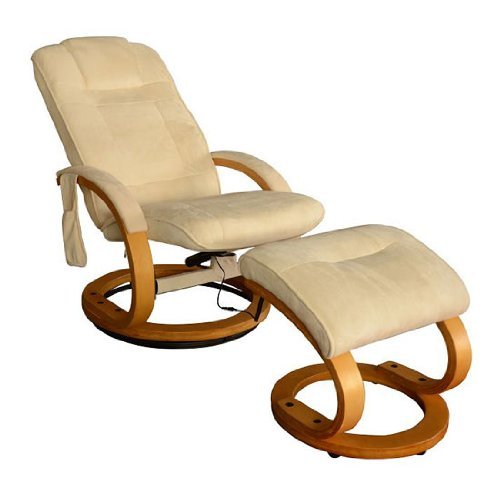 Another inimitable design added to this queue of excellent and most-admired massage chair is "Relaxzen 60-078011 Leisure Massage Reclining Chair". This suede chair is truly a comfort product that comes equipped with eight vibration and heat massage motors that relaxes your mid back, calves, upper back and thighs. Best part is that users can choose from self-regulating massage zones, five intensity levels and nine pre-programmed swift modes. Other decisive traits of this chair includes swivel, tension-recline adjustment, luxurious tick and chocolate-brown padded micro suede upholstery with wooden base to proffer utmost comfort.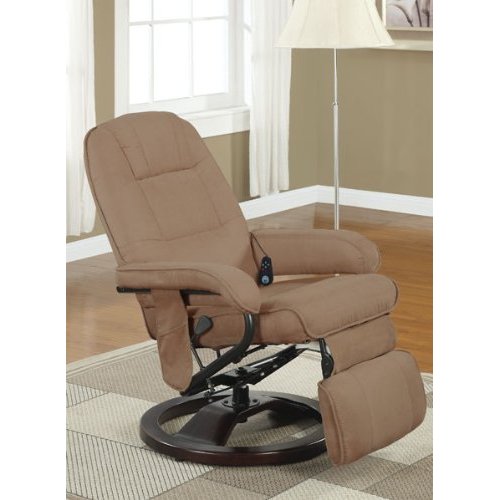 With "Compact Massage Chair Recliner", you can relax and garner the benefit of deep penetrating and stress relieving massage chair from the comfort of home. This chair is 25% smaller in contrast to other well-equipped massage chair.  This massage-chair recliners looks perfect at home be it your den, bedroom or family room. Compact design of this massage recliner is engrossed with 4 massage rollers that replicates, compression, kneading, percussion and rolling techniques that are normally used by trained massage therapists. Such techniques intend to relieve your tight muscles and release strain that is most apparent desire of myriad customers. "Compact Massage Chair Recliner" proposes you an opportunity to choose from 3 pre-programmed massage mode. In addition to this, you can manually direct rollers to focus on particular area of body.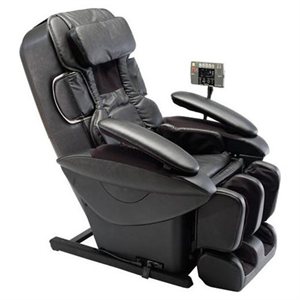 When it comes to massage chair, "Human Touch PC-095 Chair" is among the most preeminent and sought-after designs of massage chair. When you stretch out in Human Touch PC 095 and your feet mount above the heart, it feels like all the pressure is suddenly removed from spine. This further brings in absolute capitulation and boost up your level of comfort. Even doctors recommend neutral position of body as healthy way of sitting. Moreover, this massage chair exploits the technology of "Zero Gravity" that is inspired by Neutral Posture of body.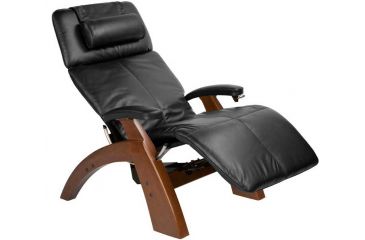 [box_dark]How Can Latest Designs Of Suede Massage Chairs Benefit You? [/box_dark]
Be it your den or living area, these joyful massage chairs can surely make you rest in peace and comfort. Modern day and uniquely designed massage chair is a perfect blend of rejuvenating massage technique, essential calm and stylish appearance. Massage chair is no more an ordinary chair in fact; it is trained and veteran hands of massage professional's. "Suede Massage Chairs" endeavour to facilitate you with soothing and remedial back massage.