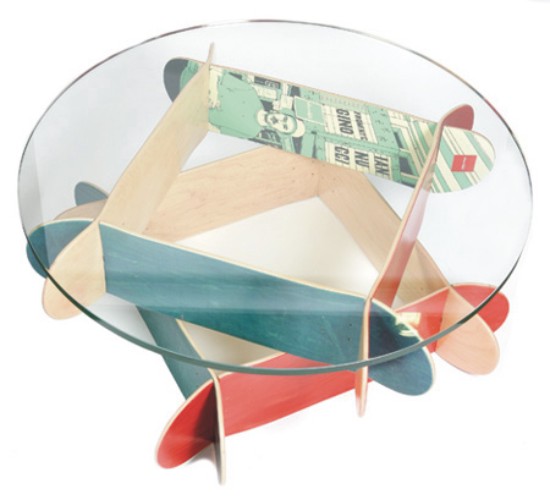 Design Status: The Comet Coffee table is now available in maple and walnut colors at $1,895.
Insight:
I am big fan of skateboards and in the past I have seen several designs that have incorporated the skateboard theme. But I have to admit that each time the design just gets better and better. I'm sure you'll agree if you take a closer look at the above picture of the coffee table.

Usability:
All of us want a beautiful coffee table that would blend perfectly with our home décor. The Comet Coffee Table in spite of being made from skateboard isn't loud and echoes sophistication just like the most of the high end center pieces. The circular glass cover, the sleek design with 8 strong decks gives this fabulous piece of furniture a distinctive look, making it perfect for the living room!
Via: Squidforce