Amit Zoran is not only a designer but an engineer in algorithmic image process development as well. Over the passage of time, he has worked both independently and as part of a team, in a large diversity of fields. There is creativity in finding solutions for original developments, with an emphasis on engineering and design innovativeness, feels he. More coming up, scroll down and see for yourself.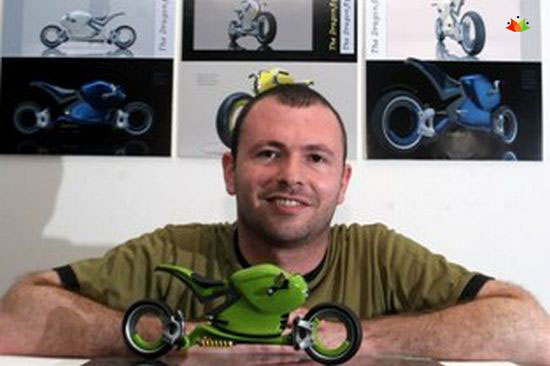 1. How did your career in designing unfold?
Amit: As an Engineering student I always had the passion to build and design thinks, more "out of the box" stuff. My final undergraduate project was a bit difference then the normal stuff around at my computer's communication department. After graduating I started a master degree at Bezalel, a leading academy for art & design in Jerusalem. Soon I knew I want to combine engineering with design & art, and today I am a research assistant Ambient Intelligence group, Medialab, MIT, in where I fulfill my passions.
2. How do you start typically with your design process?
Amit: The first thing I try to do is to let my imagination take me as farther as I can, even if it is sometimes sound totally crazy. After having a general concept I usually make a historical research, and then modifying my concept. Then I start the drawing part. I am working with panicle on paper, very fast drawing, making review and starting the process again. This is an evolution process. After I have a general idea about the design I start to work with 3D software, usually rhino. Sometimes I need to go back to the drawing stage – and it can lead to 2-3 iterations before I have the final result.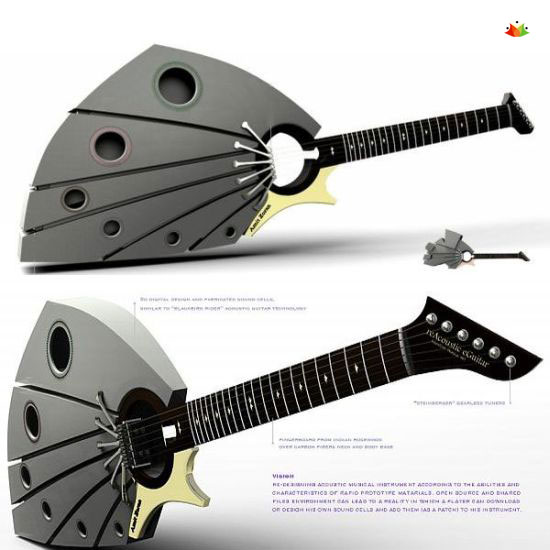 3. I'm curious to know as to how the concept of Zoran guitar able to customize the sound? Won't it be difficult to add pickups with the modular design?
Amit: Magnetic pickups or piezo pickups (on the bridge) are not relevant to this design. However, mic or piezo-soundboard pickup can work, but then you will need to handle 6 channels. I intend to start a new project in the summer, in which I will develop special sensor to amplify the vibration on the soundboard. My vision is that a player will be able to read recommendations in the internet, download, buy or use shared file environment to make his own unique sound. At the beginning player will need to try a lot before having good intuition, but I believe that after a while any guitar player could "luthier" skills to understand how structure influence his sound. The concept of home 3D printer is new, but it begin to be more and more popular, so I believe in 5-10 years will could see much more printers like that at homes (like what Prof Neil Gershenfeld is talking about in his "Fab" book).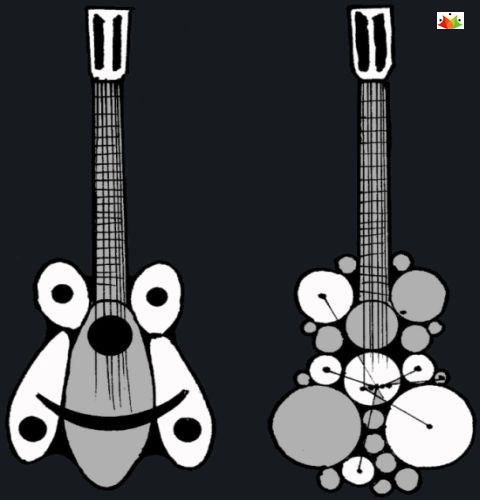 4. I feel the 'Up and Down, Open and Close- Shoes' are not at all feasible, what do you have to say in this regard?
Amit: You are right. This project has been done years ago with a friend (Yana Voldman) at Bezalel academy. The main idea was to play with the visual opportunities of a show that can be close and open. We even didn't try to solve the mechanical problems.

5. How did you come up with an idea like bike helmet which makes use of microvision's beam scanning technology?
Amit: I had experience with night vision equipment that block your field of view, damage the abilities to see in 3D and enable seeing just one color. I wanted to let the user the option to use his own eyes for natural vision, and to add just the important information that he can't see (like contours of objects) using the augmented reality technology.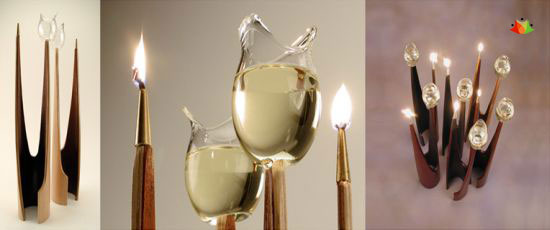 6. Is there any project that has given you immense satisfaction?
Amit: Yes, the Oil Tower lamps (with Yana Voldman). I think this is my best work. I also like "the OX".
7. Amit, is there any designer from the past/present that has influenced you or that you particularly appreciate the work of?
Amit: Tamar Rucham is an artist that always surprises me with her imagination. She treats metal as her best friend and creates deep relationship with her objects.
Yaacov Kaufman is an amazing artist & designer and I like his lamp & chairs. He has the ability to put life in any static object.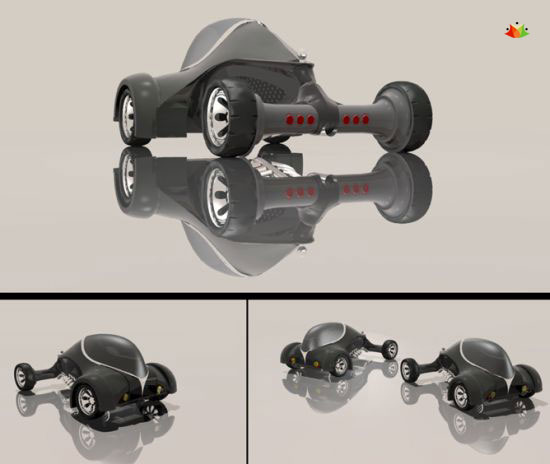 8. Where do you see yourself, after, let's say, five years down the line?
Amit: Doing my PHD in the MediaLab, MIT.
9. Finally, we'd like to have your views on Thedesignblog.org?
Amit: It is great a site, which help designers to show their work and share ideas with each other. This is what standing behind my guitar project – sharing ideas on the net!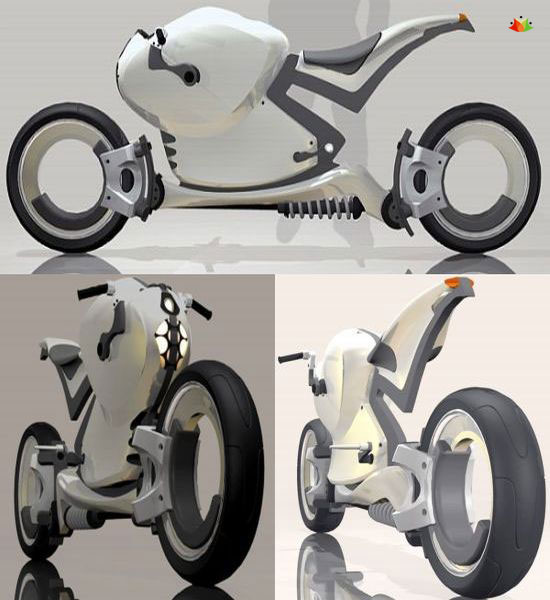 Quick bits:
Do you have a signature style? If yes, what are the hallmarks of your style?
Amit: The most important for me is to combine cutting edge, high technology into craft like, handmade object. I haven't done a lot from that in the past but I plan to do it from now on.
If given a chance, what would you like to change in the world?
Amit: More soccer in US.
If you had to walk in another person's shoes for a day, it would have to be?
Amit: Luke Skywalker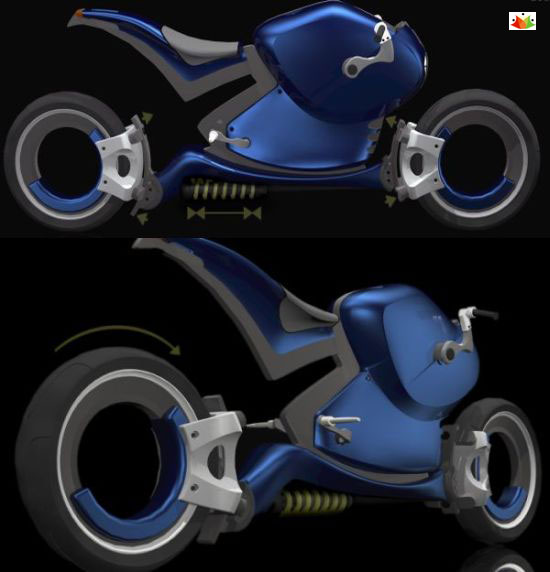 Thank you Amit for sparing out time in doing an interview with us, it is greatly appreciated. I'd also like to wish you success for all your future endeavors.