Hoverboards are the latest craze among kids. Adults too, for that matter. They are zero emission transports which you and your kids can use to get from place to place. Unlike bikes, hoverboards can be put in a bag and carried when not used. If you have to reach somewhere with a kid who is too heavy to carry, and cannot walk very long distances, a hoverboard will help. Check out our picks for hoverboard for kids 2018:
Word of caution: A hoverboard is fun. Kids love to use it,but be sure to check that whichever hoverboard you decide to buy has the UL2722 certification. This is a safety certification which you can check for at the website of the manufacturer. Another thing to note while buying hoverboards for your kids is that the wheel size should preferably be less than 6.5". This makes it easier for them to maneuver.
Best hoverboard for kids 2018 
TOMOLOO Hoverboard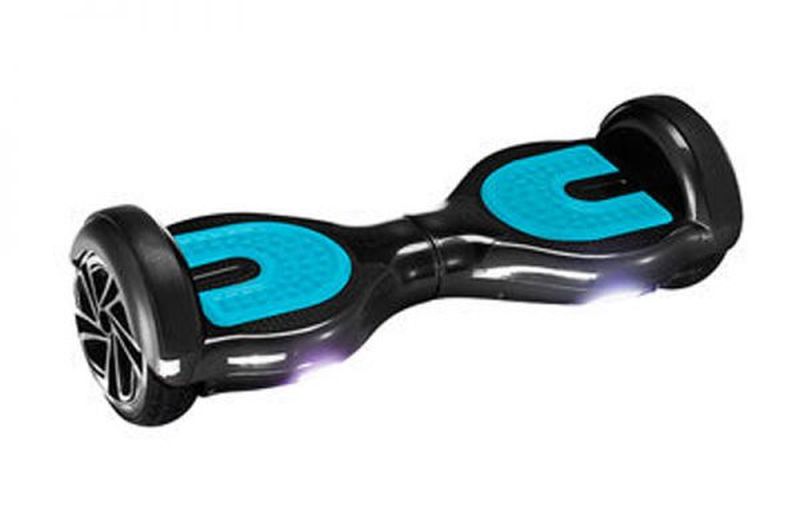 This hoverboard has both UL2271 and UL2272 certification. It follows all US regulation regarding fire resistance and temperature. The RGB light and Bluetooth speaker are added attractions. Acceleration sensors, professional gyroscope, and motherboard ensure a stable ride. It's one of the best children's hoverboard you can buy. The higher foot pedal system offers better grip for kids. It can be controlled via the app too.
The Chrome Color Skin design makes it one of the most stylish hoverboards on the block. There are a large number of models to choose from, of varying price points. This allows you to choose the one which suits your needs and wallet best.
Swagtron T580 Bluetooth Hoverboard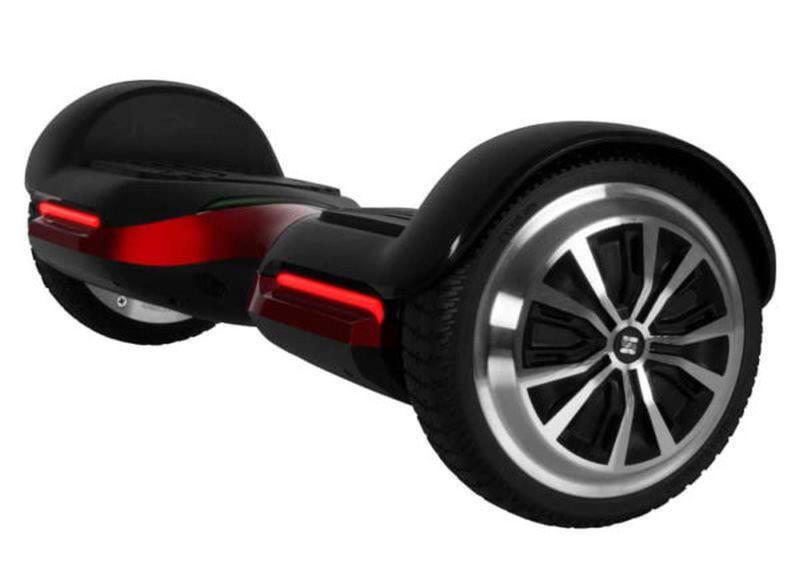 Weighing only 20 lbs, this hoverboard is considered to be one of the best hoverboard for kids 2018 has to offer.It works smoothly on any terrain. Kids can use it in your backyard grass as well as in the park. It has Bluetooth which helps in accessing maps and changing modes. You can check battery life anytime.
Listening to music while riding via the app and speakers is possible. It goes up to 7.5 mph speed, and climbs slopes of 30 degrees. As it can carry riders upto 220 lbs, it can be used by you and your kids. It has the necessary UL certification.It's durability and affordability makes it a top choice for hoverboard for 10 year old and above.
Surfus Junior 4.5"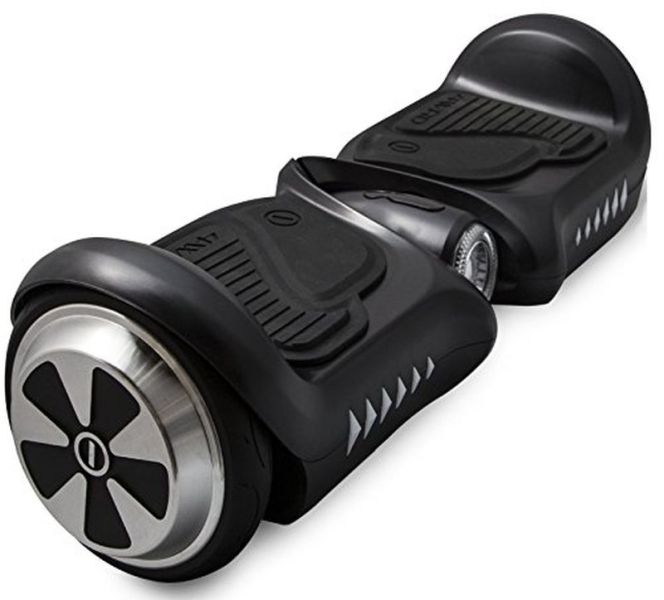 If you're looking for a hoverboard for 5 year old or a toddler, this one is a great choice. The wheels are 4.5", which makes it easy for the kids to get on and off. The less height of the wheels keeps it closer to ground, which makes young kids feel more secure. The UL certification makes it a safe ride. The cosmic colors, high quality material, and LED lights are other features your kid will love. It's a good hoverboard for kids 2018 has to offer, especially for those who are just learning to hover.
The power is just enough to keep your young ones at a safe speed of 3.1 mph. The battery lasts for 6 miles which allows your child to enjoy riding the hoverboard for at least 2 hours.
ErikGo Sport/off-road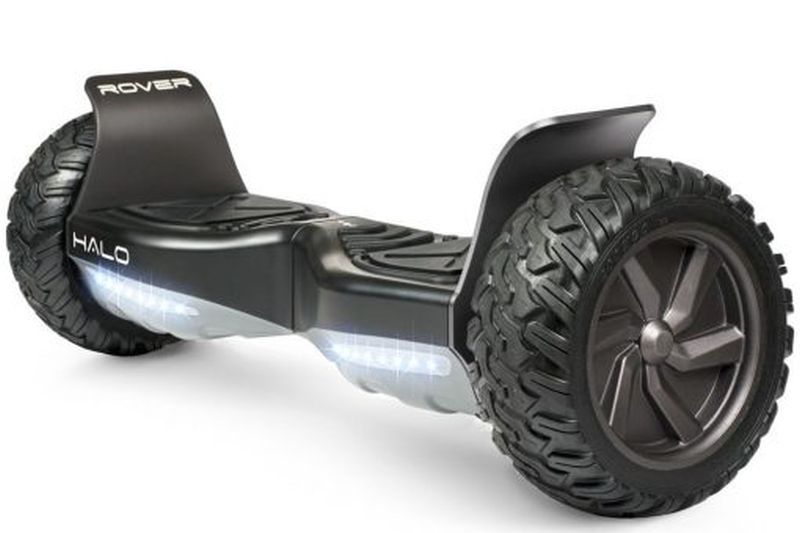 This hoverboard for 10 year old (can be used for 8+ kids too) is also suitable for teenagers. It has a wheel size of 6.5 inches, a maximum speed of 8 mph and can carry a maximum load of 220lbs. The frame is durable, the design is unique, and the top speed is enviable – these features make it suitable for older kids. It can go off road too, i.e. it is suited for any terrain. It can go easily on gravel and dirt paths or even dirt tracks.
Its stability, safety (UL certified), and smooth street performance makes it an easy pick for any parent of a teenager. Tracking distance and battery is possible with LED lights – both in the rear and front. This makes the rider more visible as well as gives the rider a good view of surroundings.
Razor Hovertrax 2.0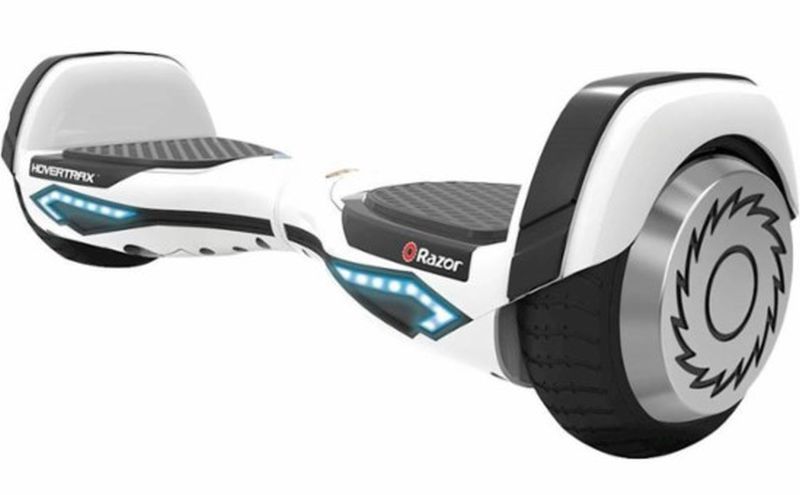 It has 10.5 inches pneumatic tires which are filled with air. The hoverboard for kids 2018 has UL2272 certification and has a high standard of electrical and fire safety. It can travel 11 miles on full charge and speed upto 10mph. The 'EverBalance' tech by Razor makes it super easy to use.
This new tech ensures that the board does not tip over even if the pressure pads are not pressed. As you must have guessed, this feature makes it very easy to dismount and mount the board. Many falls while getting on and off the board can be prevented. Even though the wheel size is more, it is touted as a safe hoverboard for 5 year old. The easiest way to find out if it will suit your younger kid is to take a test ride.
Powerboard from Hoverboard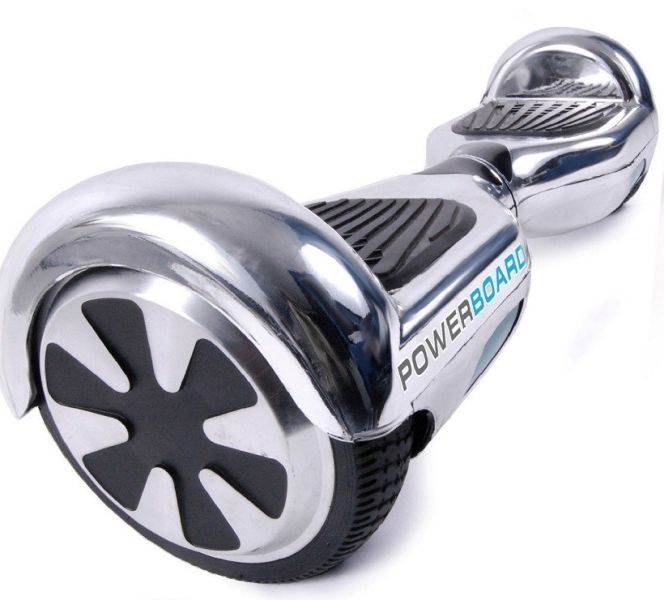 This is one of the hoverboard for kids 2018 you can consider. It is known for excellent functionality. The best feature of the hoverboard is that it can roll over without damaging the internal systems. This is an important thing to consider, as you can expect a few falls while riding. But if the internal systems are not damaged, then you don't have to worry about shelling out all that cash.The board is now UL certified and being shockproof is suitable for kids aged 4-8.
Swagtron t5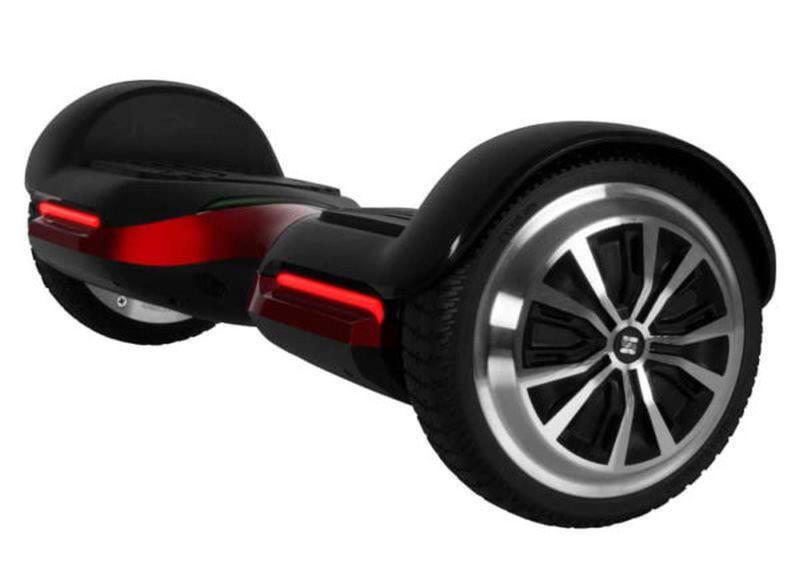 This is a hoverboard for beginners as it is small and light. Its 50 dollars cheaper than the other Swagtron models. It has the UL certification and the lower speed of the board is actually good for new riders trying to balance themselves on it.
Chic 4.5 inches hoverboard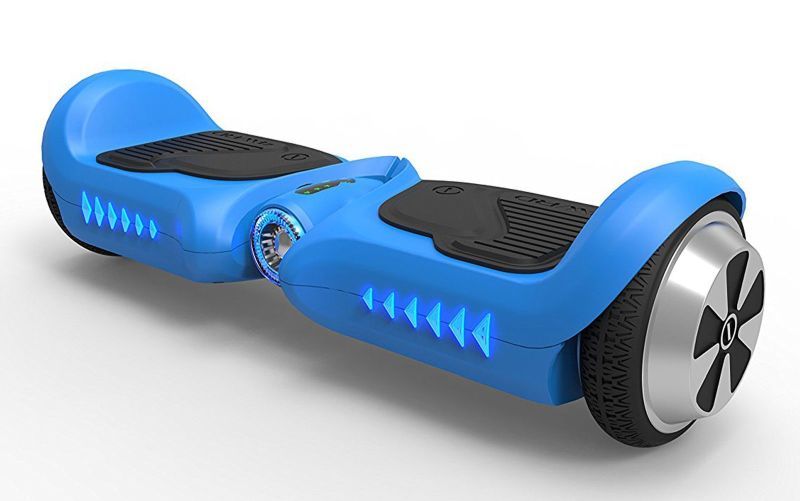 This is the smallest hoverboard available now. It's a great option for kids who are looking to learn how to ride a hoverboard. The price point is very reasonable too. The design is ergonomic which makes it convenient and comfortable to use. It is water resistant, and a maximum speed of 5 mph makes it suitable for 6-10 year olds. But as it can support an adult's weight too, you can use it as your personal green transport when your don't feel like walking. 
Hoverboard for kids 2018is a cool way to go to school, instead of riding a bike. It can be carried easily too, if your child feels like walking. You can share your kid's hoverboard for a trip to the corner shop as most of these boards can support adult weight too.