If you are looking to buy a luxury timepiece, you may choose an Omega or a Rolex or some other high-end designer watch. But these watches will only tell you the time, date and maybe a little bit more. Luxury smartwatches, however, do a lot more – they not only give you the time but have a lot of other functions as well. They will enhance your collection of fine watches as they are exquisitely designed and cost much less than other luxury watches and can tell the number of calories you burned, the number of steps you took and so on. Here are our picks of the top 5 best luxury smartwatches, 2017:
Diagono Magnesium from Bulgari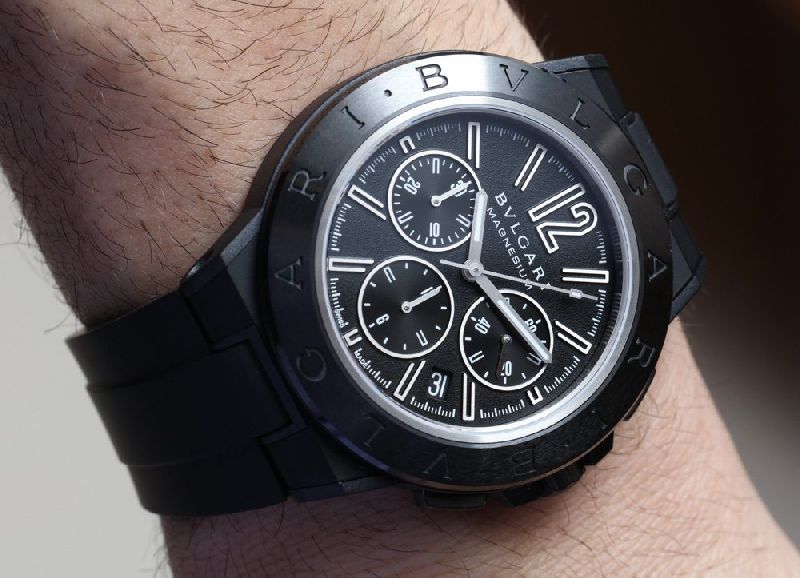 Bvlgari or as we know Bulgari, the famous brand is well known for its uniquely crafted jewelry and watches. Their designs are stunning and classic, and now they have designed a luxury smartwatch to meet the demand for smartwatches. It's a concept for now but will be out soon.
Purists will love the Diagono Magnesium, as it will have the ETA or self-winding movement, ceramic bezel, and a sapphire crystal, with a stainless steel, back coated with PVD. The case is made out of magnesium, but the side brackets are made from a cutting-edge polymer known as PEEK or PolyEtherEtherKetone.
The watch is made 'smart' by an inbuilt NFC chip which you can use to pay for things, open doors and save documents electronically. The Diagono watch links with a smartphone or tablet with the help of an app known as Bulgari Vault.
Connected Modular 45 from Tag Heuer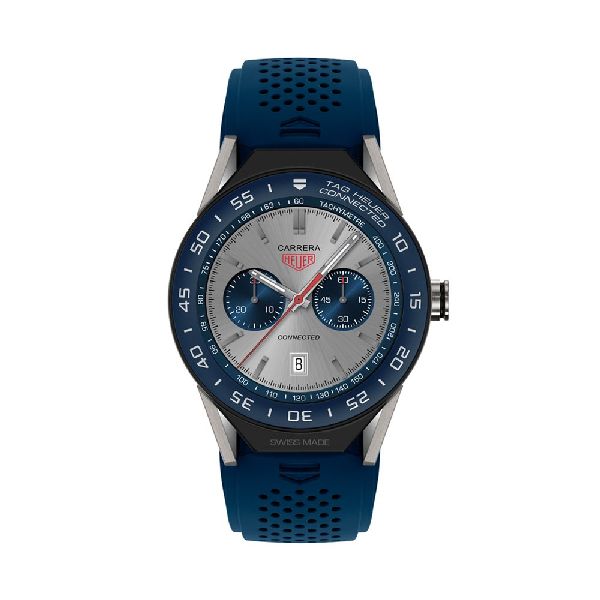 Tag Heuer, the Swiss luxury watch brand, has taken an ambitious approach to design smartwatches, by partnering with Google. On the outside, the company has kept its classic look which will satisfy any analog watch fan. On the inside, the watch has an Android OS and is compatible with iOS 8.2+ as well, with which you can access email, messages, notifications and voice commands.
The Connected Modular looks like any other Tag Heuer, but its analog chronograph is activated by touching the touchscreen, to reset, stop and start. The main advantage is that you can convert it to the traditional timepiece any time you want – you just have to change the smartwatch mechanism with the mechanical one, which is sold separately. The straps are available in seven colors. It connects to your smartphone with Bluetooth or wifi.
Alpina Horological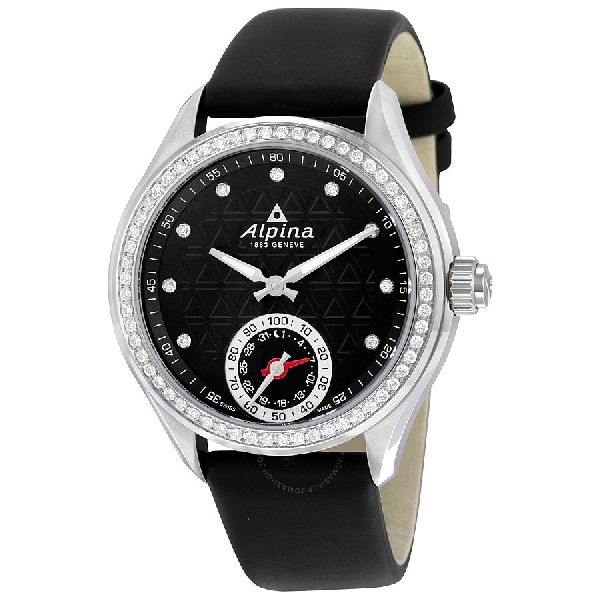 The Alpina Horological has incorporated smart technology into a classic analog dive style watch. It has activity and sleeps tracking capabilities, using the Manufacture Modules Technology platform, a Swiss joint venture, and Fullpower MotionX. You get the best of both worlds  – the quality and style of Swiss watches and the functions of a Fitbit.
Its battery lasts for 2 years, has a stainless steel case and a quartz MMT-285 movement. The dial is protected by one sapphire crystal and has two colors 'silvered sunray' and black. The strap can be either leather or stainless steel. It's water resistant which makes it ideal for when you go swimming.
HUAWEI  Elegant and the HUAWEI  Jewel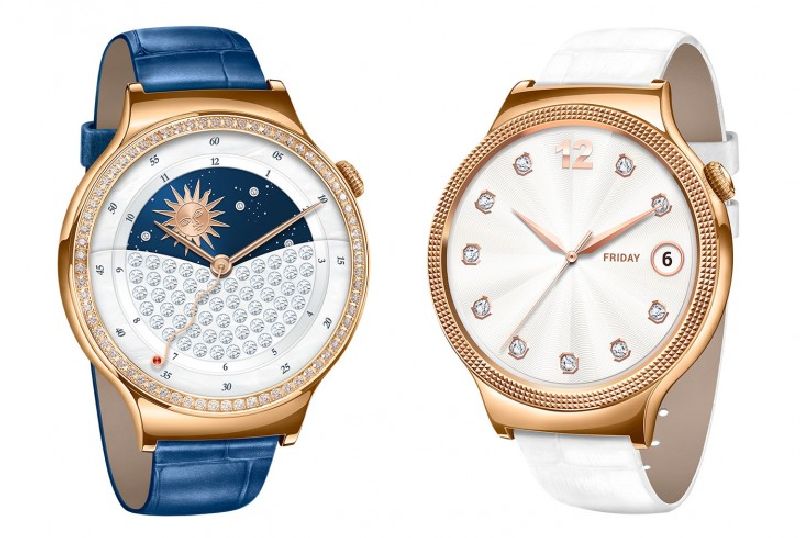 These two models from Huawei are truly stunning examples of luxury smartwatches. The Huawei Elegant has the Clous De Paris pattern i.e. hundreds of hollowed lines on the watch's bezel. It has a golden case of a beautiful pearly-white leather strap.
The Huawei Jewel's bezel is encrusted with Swarovski Zircon, gold case with an elegant leather strap in blue color (called sapphire blue). The watches have a perfect finish and the dial is made of sapphire.
Both the watches are made smart by Android Wear. It has an AMOLED display with 400×400 resolution.
Samsung Gear S2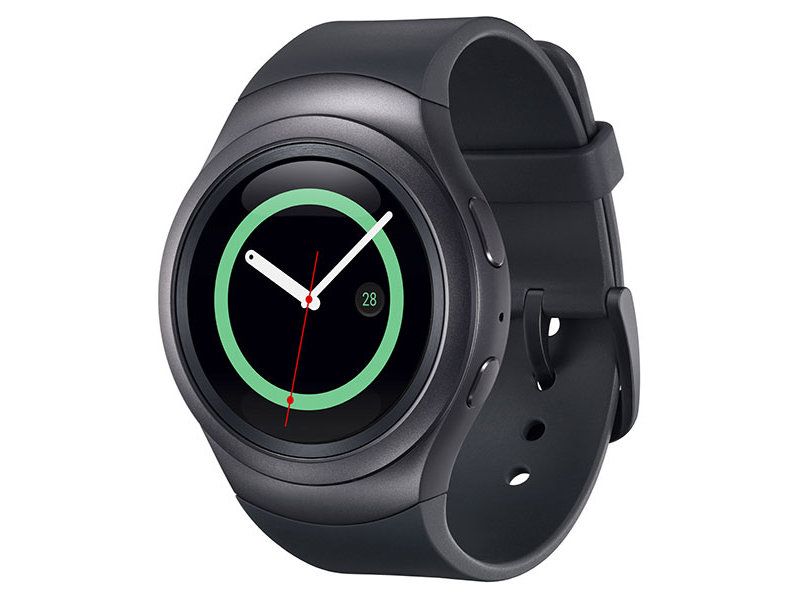 The Gear S2 in a beautiful rose gold is very elegant and looks like a luxury watch with all the luxury trappings, such as 18-carat gold plated steel case on the white leather band. There are other choices of bands available too. The luxury Gear S2 runs on Android Wear with which you can access apps on the AMOLED screen.
These 5 luxury smartwatches would be a great addition to your watch collection, or you could start collecting luxury watches beginning with these beautiful watches.