Who doesn't know about PUBG! It's an excellent game, designed for youngsters. The game comprises several tiers which make it even more interesting. Every player wants to reach the top. For that, you need to employ the right approach and tricks to take your game forward. Out of all the tiers available in PUBG mobile, the conqueror is the highest tier. With the pandemic causing lockdown everywhere, players are sitting at home and finding out ways to climb up the ladder in the game. However, it's not as easy as it sounds. Hence, to help out interested players, we have come with a list of hacks and tricks that would help you survive the conqueror round in PUBG.
Trick 1: Zone Prediction
While you try to reach the conqueror tier in PUBG mobile, you must improve your zone prediction skills. Once you collect a good amount of loot in the game, start moving towards the zone. Sometimes you have to predict where the zone might fall. Now, while you approach the zone, rest assured that other players would also do the same. Don't hesitate to pick up small combats and kill anyone who comes in your way. Make sure to reach the zone on time, otherwise, you might die outside the zone.
Trick 2: Gun Combination
Players must carry the necessary guns with them. If you are playing the game solo, your best gun combination would be two automatic rifles. It's advisable to carry a sniper rifle also if you have good sniping skills.
While playing with another player, one player should carry a sniper or DMR. A sniper comes as a very useful tool when you have to knock someone without indulging in a fight. Target from a distance and knock him down.
While playing PUBG in a squad, the best gun combination varies. It depends on the shooting skills of the players.
Trick 3: Use Of Vehicles
If you want to reach the conqueror level, you must always use vehicles while traveling from one place to another. While moving towards the zone, instead of running, use vehicles. You can take one round of the zone to see where your enemies are hiding and enter the zone quickly.
If you are playing in duo mode, make sure two players take two vehicles. If you are playing in a squad, try to carry at least 2 vehicles. Don't choose bikes or three-wheelers especially when you have an empty four-wheeler parked.
Trick 4: Remove your vest and mask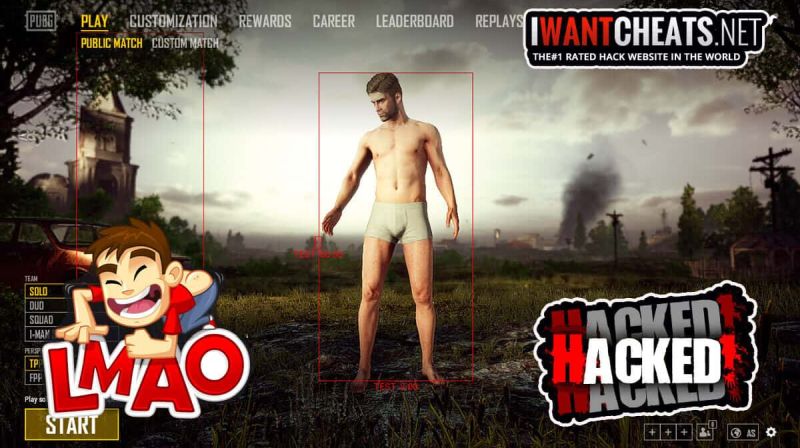 This is an important PUBG hack that most players overlook. If you are fighting with an enemy who's armed in an AWM jacket, take off your vest and helmet and then proceed to fight. This allows better body movement. Also taking off the vest and helmet is advisable because you cannot kill an enemy who's wearing an AWM jacket. It's an overpowered weapon and you would be dead in a few seconds. Give your best in the fight and instruct your team players to revive you after you kill the enemy player.
Trick 5: Give importance to Kills
The higher the number of kills, the more will be your ranking points. Once you reach tier crown, the importance of kills increases. Every kill counts. You receive points based on the number of kills. Make sure you kill as many enemies as you can and try to be in the top 5 teams in every PUBG match. 
Trick 6: Use the utilities
Use the available utilities. They are available for a purpose. Remember to collect at least 2 to 3 grenades, carry as much as your backpack permits, 5 to 6 smoke grenades. These utilities are very helpful when it comes to escaping from enemies. In fact, these utilities can even help you to score some points by targeting and killing enemies. Also, don't forget to carry health drinks and health boosters, and first aid kits.
What matters in PUBG is how long you survive the game. You have to survive till the last zone by escaping or overcoming all hindrances in the process.  Your kills determine only 20 % of your rank. Your survival rating on the other hand affects your points by 80%. Hence surviving is most important if you try to be the last 10 remaining players in one match.
Article Submitted By Community Writer