Moving your house is a stressful yet a bit exciting task. The idea of packing things up and storing them can take a lot of time, planning, and execution. When it comes to emptying our wardrobes and packing our clothes, we will straight away head towards our suitcases or other bags to carry our clothes. Storing your belongings without damaging them requires attention and solutions that are effective. Even if you have moved out and your movers have dropped all the stuff and things you have to your new place, sorting out things will still haunt you.
If you have recently moved to your new house and still have to unbox the belongings, the reality can hit you badly. Your new home might not give you the same storage space as the previous one, or you will have to create some for yourself. Every household struggles with storing and placing stuff and does not want the exterior to look messy. Whenever we see something cluttered or so jumbled up, sorting out a single tool or some other stuff, we may feel frustrated. For instance, if you open your jewelry box to pick out your favorite earrings and you have to dump everything on the floor, your patience will run out in a while.
Organizing things in a neat and tidy manner can save us time and effort. Can you list some hard-to-store stuff that you have always struggled to keep organized? While setting up things and relocating them to your new home, you might face trouble in arranging things the way you want. In case the space that you have got in your kitchen is not as spacious as you thought, you will have to think smartly. Here, we have compiled a few practical solutions to sort out some hard-to-store stuff.
1. Home Gym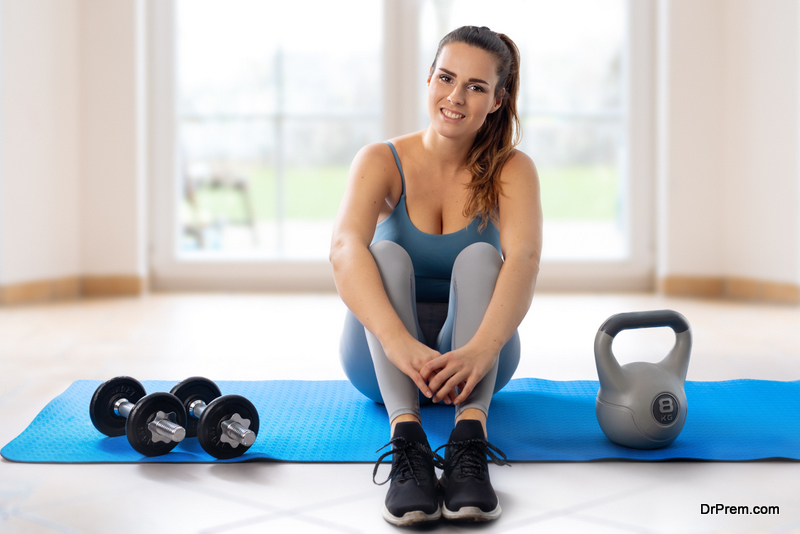 If you are a fitness freak and have been working out at home, you must have some equipment and a room dedicated to your home gym station. When moving out to a new place, you can relocate your gym equipment to some nearby storage facility for as long as you want.
If you have settled in at your new home and you want to set all the equipment in one place, choose an expandable garage shelf that can endure the weight of your dumbbells or kettlebells. You can fix these shelves on a wall and have your equipment appropriately placed. Doing so will make your room more organized and tidy. What else do we need if we have a home gym with everything set efficiently without giving a shabby look to our home workout station? How you store your stuff has a significant impact on the overall look of your house.
2. Power and repair tool
Every household has some minor repairs that require some fixing. If you are someone who loves to learn through DIY tutorials and implement them, pretty sure by now you must have "the right tool for everything." Gathering tools like screwdrivers, circular saws, or different kinds of nails or hammers are exciting hobbies. Still, it becomes a nuisance when you have to find something. Whether you have separate containers for various tools, but those containers have things piled up, you will spend half of your day looking for that particular one. Power and repair tools can be messy when it comes to storing them.
You can get some expandable shelves to place your tools or other equipment. You do not need to dedicate a room for these tools, but a corner in the backyard or some other wall will be sufficient. Some power tools weigh more than others, so ensure that you place a shelf that can bear weight up to 250lbs. Attaching pegboards will also give you enough space to hang your saws, hammers, or other tools.
3. Kitchenware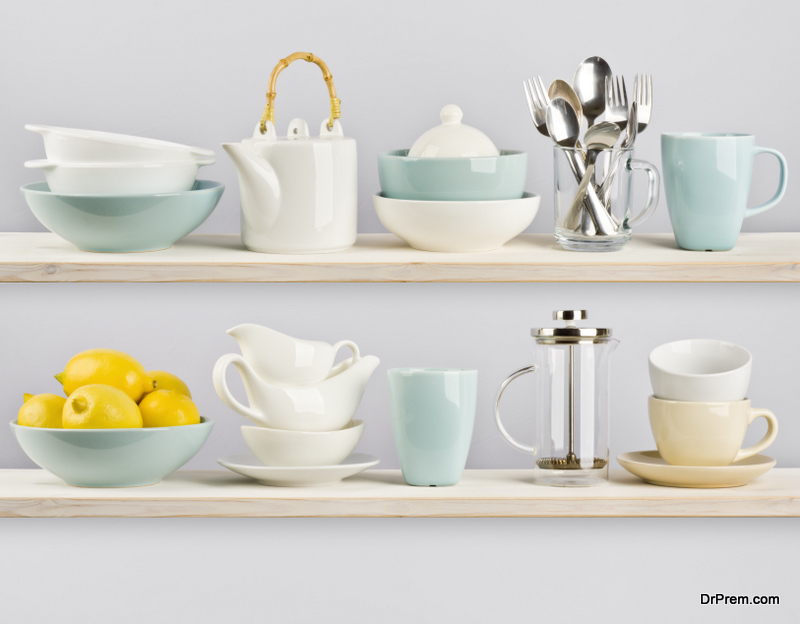 If you have recently moved to your new house, the kitchen might have served as the deal closer for you. Kitchens are the most significant part of any home. Sometimes a big and spacious kitchen won't make you happy, and in some cases, a small but well-organized kitchen will brighten up your days.
The kitchen houses many appliances and utensils. Every time you buy a new crockery set or some other essentials, will you add extra shelving too? We know that we have to makeshift the spaces that we already have in our kitchen. You can make portions inside your kitchen drawers to create more space to store things. Installing pull-out ladders will also provide you enough room to store your containers and won't occupy any extra space. Using space-saving ideas to keep your kitchen appliance will make it appear well-organized and tidy.
4. Wardrobes
They might not sound like hard-to-store stuff, but they can get on your nerves if you do not know how to store your clothes smartly. We all love to go shopping and buy new clothes, shoes or bags. You only have a few cupboards or dressing drawers that won't change, but your number of clothes has increased. Instead of fretting about having no space or finding no way out besides de-cluttering your wardrobe, here is a hack for you. You can double the hanging space in your closet by using ring pull on your hangers. You need to pop them on your cloth hangers and have your way with extra hanging space.
5. Laundry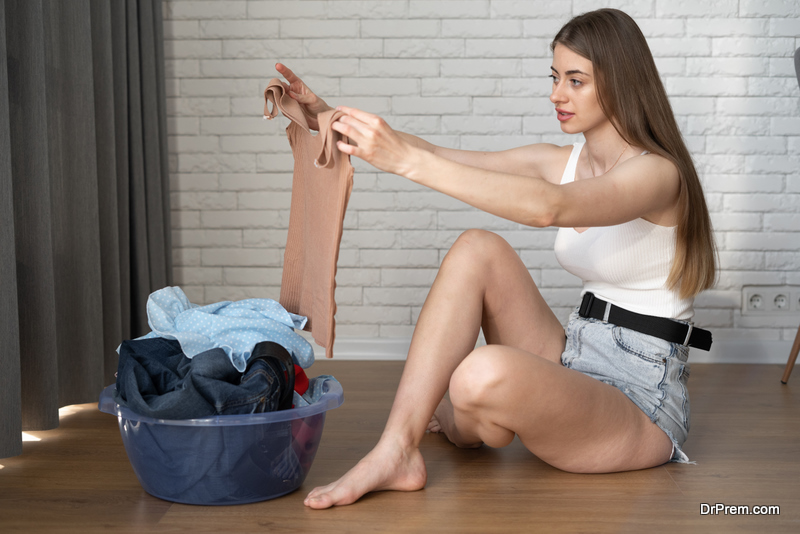 Dealing with dirty laundry and hiding them is one of the most daunting tasks. Based on the busy schedules that we have, we have days dedicated to laundry. Instead of putting your laundry stash on display or piling it on an empty chair, how about sparing a cupboard near your laundry area or having a basket fixed for the dirty clothes. This way, you will have a designated space to dump all the dirty clothes and keep them hidden in your laundry area.
Conclusion
We all are super conscious and freaks when it comes to keeping our houses clean and organized. An unused kitchen gadget might get dumped into a junk drawer, or we may not bat an eye. Sorting the jewelry accessories and other tiny things can make us run for our lives if we haven't organized them properly. Instead of getting ready for a party, we will spend untangling our jewelry and other accessories. Finding workable and tested hacks to store stuff can help you arrange them extraordinarily simple.
Article Submitted By Community Writer