We bet you never worry as much about your nails, as you care about your face and hair. But they play almost an equally important role in making you look fashionable and deserve the same kind of styling attention. To address this issue, we bring to you the best winter nail trends of 2018. Here are some of the trendiest and the most artistic nail designs from this year that would make your nails appear beautiful. So read on about these and more such as the fall nail polish color ideas for you to use.
Some trending nail ideas for autumn 
This mostly includes a lot of bold designs and an immense creativity has been displayed in the nail trends. The range has been vast from avant-garde to chic to subtle.
Nail shape trends 
1.     Natural and short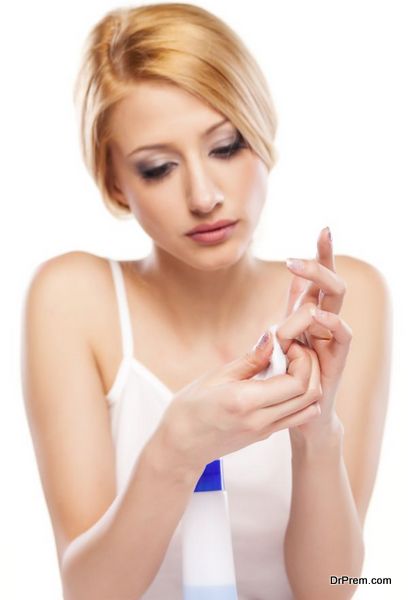 The trend that has been so noticeable among the several winter nail trends of 2018 is the adoption of short nails. Previously, they had been relatively less featured but this season they were presented as equally fashionable entities as their longer counterparts. Amazing manicures were displayed as were several varieties of colors. While Mark Jacob put on display his exciting new line of nail polish for the shorter nails, designed options were also showcased.
2.     Oval
While in the previous seasons, there was a lot of focus on the nail length, it has changed in this season. Medium and short lengths are in vogue right now. The smooth tipped nails which are oval shaped and of medium length are also extremely in. This year Miss Pop designed manicures were a rage and they displayed a unique design of half moons which adorned the nail's base instead of the edge of the middle.  These were fine and deep designing which easily could be suited to the medium lengths.
3.     Low square tips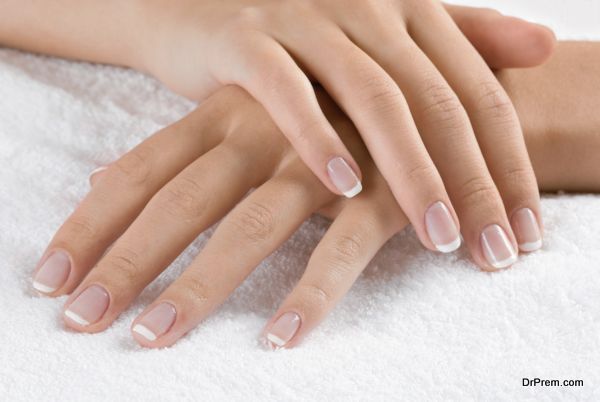 To give the nails a graphic look, something interesting can be tried like Cushnie et Ochs did with their glittery manicure over the square tipped nails. On these square filed short nails, Gypsy Sport too put on display black and white colored nail polish for another kind of graphic look.
Nail polish trends: winter nail trends of 2018
·      Moody tones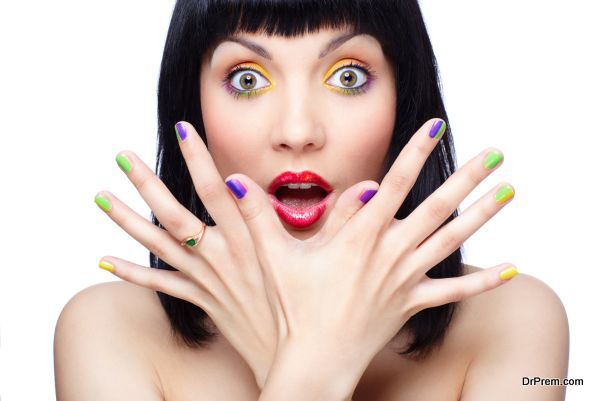 The colors start getting gloomier and darker as the advent of the colder months is imminent. This year a lot of darker colors grabbed the stage and the best part about them is that they can be very easily teamed up with various outfits. For instance Phillip Lin showed to the world some wonderful tones in colours like olive and the smokey teal. Equally deep and impactful was the chocolate cherry colored nails designed by Edeline Love.
·      Futuristic metallic
In general, we consider the metallic shade to be various shades of gold, chrome and copper. This time the metallics have been the pick of the shades for viewers. Tanya Taylor used coral to tip her silver chrome polish and Cividini had for the viewers that were so planned that they would blend into the eye looks.
·      Jewel Tones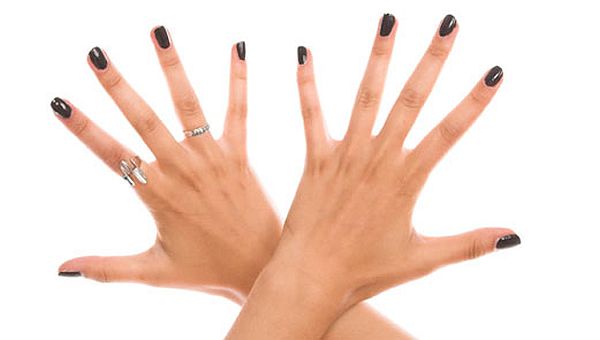 If you were worried that the nail trends at any point would start getting monotonous, they came up with the jewel tones among the fall nail polish color ideas. Mark Jacobs was one of the foremost leading the trend with a highly pigmented and jewel toned shades which were nine in total. His collection was so vivid that even some of the metallics had the jewel toned hint to it. Self Portrait put on show a very sapphire looking deep nail polish which had in it a definite element of shine.
·      Neutral and nude shades
Many of you fine ladies, are averse to wearing a very loud nail color and this year winter nail trends of 2018 brings a lot of relief for them. Here metallic silver and gold have been hailed as the new nude. Some very subtle and sober colors have made it to the list like that of beige, olive green and taupe. Eudon Choi will allow you to find some of the relatively new shades like that of gray.
·      Rich red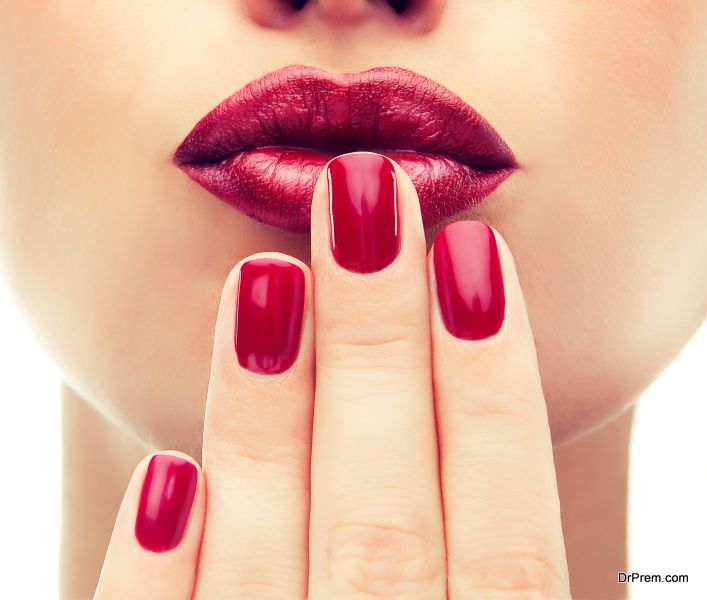 This probably the most popularly used nail color but this year its essence has been magnified by bring it into the winter nail trends of 2018. Oscar de la Renta had for later usage dark and bright red nail varnish up for show. Famous fashion giants like Etro and Peter Pilotto have ensured that their models are walking in various shades of red.
·      Glitter nails
This is good news for all you funky ladies. Now you can wear your favorite glitters as a part of trending fashion as the trending nail ideas for autumn as glitters are in. Cushnie et Ochs was mesmerizing the viewers with an almost naked nail, carefully sprinkled with glitter at the tips. If these options are not cool enough for you, pick Ivory manicures which have been seen to be adorned with glamorous and glittery finish.
Some trends in nail-art
·      Just the tips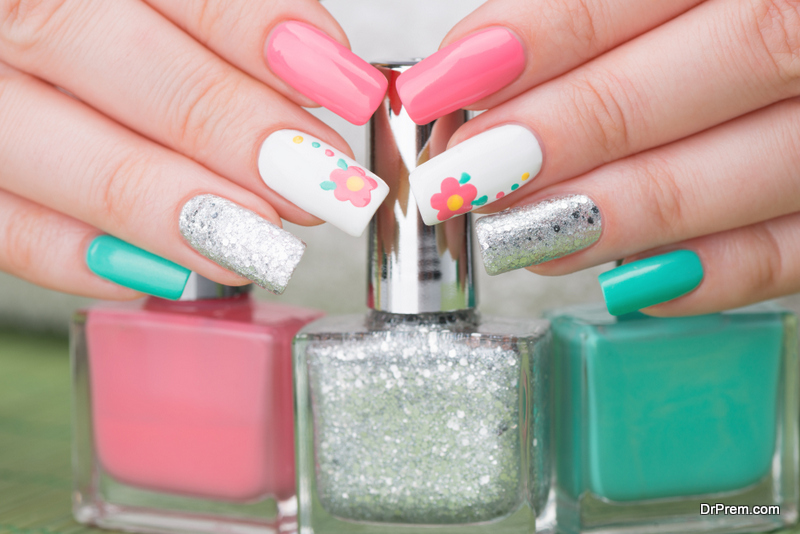 You have already probably noticed that a lot of these artistic designs have been focused on the tips of the nails. It started off from the idea of naked nails having pink tips to the stage where the tip of the nails was decorated in glitter.
·      Not just focusing on manicure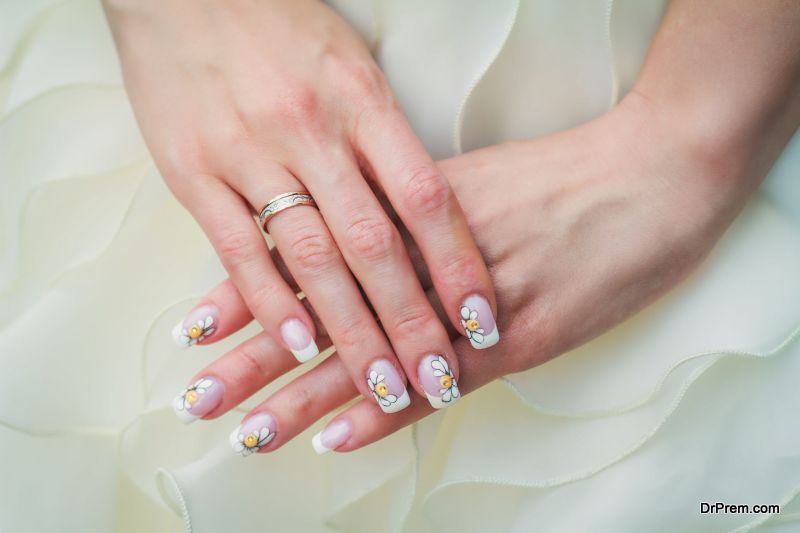 One of the trending nail ideas of 2018 that can be easily observed from the brief read of this article and it is that while manicure has naturally found its space in this event, there is no overstressing on it. So you are no obligation to be troubled by this as it actually makes your work easier. 
Final words
We absolutely acknowledge the fact that you are a diva. So to complete your fashion greatness we provided here the best for your nails to look trendy. These top winter nail trends of 2018 are surely going to expose the best of your nails and we hope you can adapt these trends and implement them.