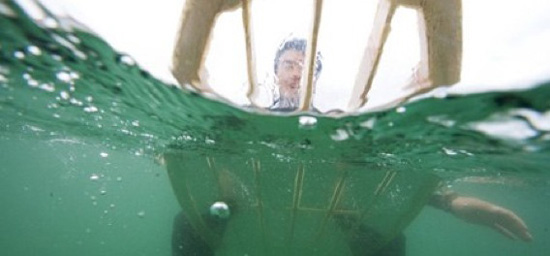 We have seen almost every product getting draped in the eco-friendly attire. It sometimes appears as if designers and technologists are hell bent on delivering an environment safe alternative for everything. The Transparent Surfboard by Atelier Yanagi, can open a new 'green' arena for sports equipment. The ace-maker of sport equipments, is working on a surfboard made out of 100 % recyclable material with no compromise on performance and safety.

Usefulness:
Using eco-friendly products does help one in doing their bit for the nature. I wonder if the rider would be interested to see what lies beneath his board while surfing. But the transparent look fitted on the wood-like structure looks pretty cool in itself.
About the Designer:
Atelier Yanagi is design firm situated in Los Angeles that has sports equipment as its main field of interest.