This year gave us all our fair share of joy and sorrow, and now that it's coming to an end, we might as well start the new one with a party of our life. If you are throwing a New Year's bash or going to one, the first thing that you might worry about is the perfect outfit. A New Year's party is mostly sparkly, loud, and fun, and undoubtedly, you need an outfit that goes perfectly with the mood. If you are confused about what to wear to the party, we have for you, a list of trendy outfits that you can consider to be your outfit for the big event. A sequin jacket

Everyone is going to be wearing a dress but if you want to differ from others, go for the athleisure look by donning a sequin jacket. Pair the jacket with laidback trousers and a black or white top underneath it with some sick shoes. A sequin jacket is a great accessory to wear to a New Year's party but remember to keep rest of the outfit understated.
Silk slip dress
A great outfit idea for an elegant New Year's party is a silk slip dress. The minimalist dress with a subtle sheen to it will look graceful and tasteful. Pair the dress with a faux fur coat or an overcoat and small pieces of jewelry. You will surely make heads turn in a silky number.
Little black dress with polka tights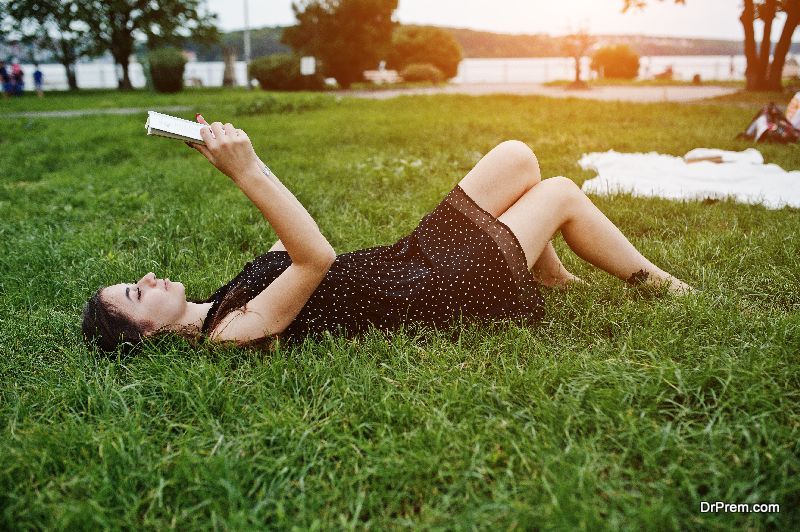 We can all agree that a little black dress is such a versatile piece of clothing to our own. You can wear it almost everywhere and on most occasions, New Year's party is no exception.
Wear polka dot tights with your black dress and don't forget your black heels. To add a little glimmer to the outfit, carry an embellished purse or statement jewelry, and you are ready to head out.
Shimmery pleated skirt
Pleated midi skirts were in rage this year and on top of it, a shimmery pleated skirt is definitely a fashion blogger approved clothing piece. You cannot go wrong with a neutral colored sweater with a pleated shimmery skirt. Finish off the ensemble with a clutch and minimalist heels.
Jumpsuit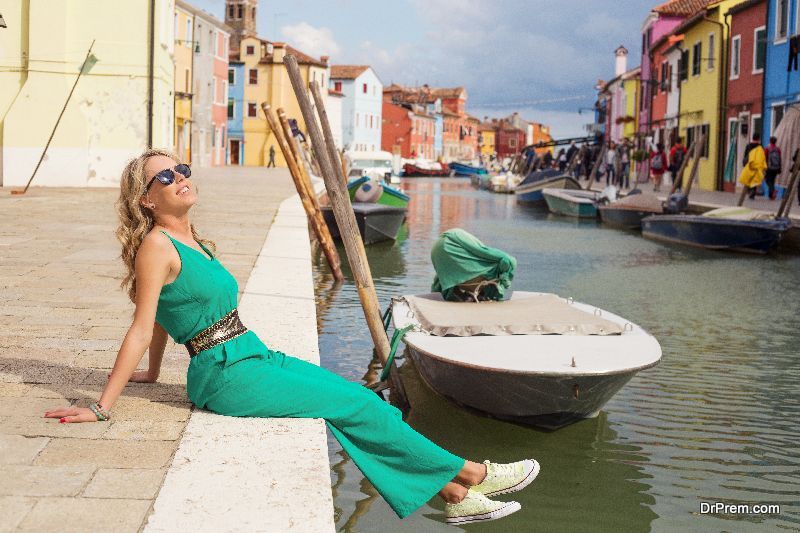 It would not be an exaggeration to say that jumpsuits are made for all kinds of occasions. You can wear it anywhere from an office setting to a party. Throw on your favorite jumpsuit and carry a statement clutch for a chic look. Go for an updo or let your locks freely, the choice is yours.
Sequin dress
A sequin dress is like a New Year's party uniform. You can never go wrong with a sequin dress in a New Year's party. You can choose from many colors and fits which makes it a fun outfit for the big event. Wear it with black heels and with a kickass red lipstick. It will make you look like every inch of a confident diva that you are.
Faux leather leggings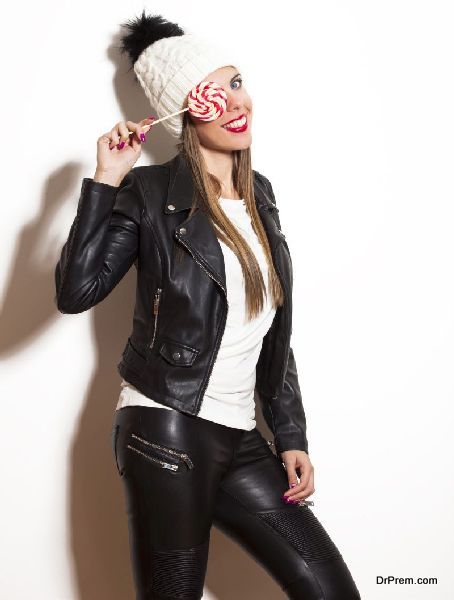 If you are having a little get together with your family and friends at your place on New Year's Eve, faux leather leggings are a great idea. The leggings are comfortable but twice as stylish as regular leggings. Wear the leggings with a comfortable sweater. Don't forget to glam up the look by wearing gold or silver accessories like rings or a thin necklace.
Faux fur jacket
A good faux fur jacket is made of a little bit of drama and a whole lot of glamour, wouldn't you agree? The jacket has been trending this year and what could be a better event than a New Year's party to rock this beautiful article of clothing? Pair the jacket with a laidback pair of jeans and a neutral colored camisole. And for the shoes, go for black strappy heels or black boots.
Velvet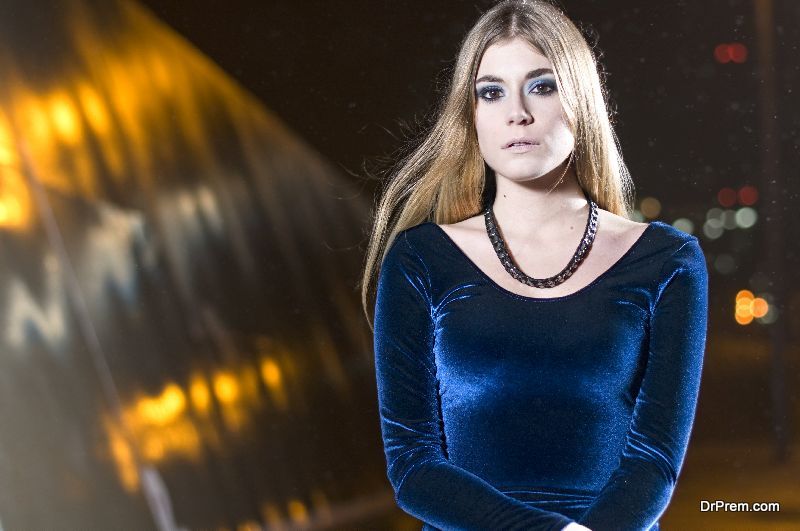 Velvet is one of those things that never go out of style. Whether it is a velvet skirt, dress, or a jumpsuit, you can choose anything in velvet. The subtle shine of the fabric makes it a great outfit option for the party. Pair it with a sweater and keep the rest of the things simple.