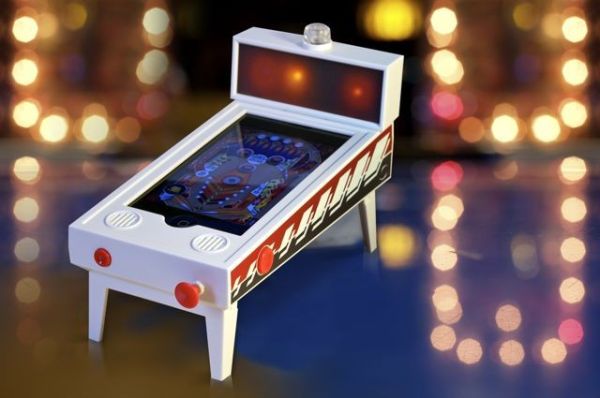 The iDevice is now equipped with Pinball and it is all for you to play the tables away. People say technology can't do wonders. I say, ask Apple for all that they have given us till date. Clearly an exemplary example of technology advancements. If some of us miss playing that retro pinball game, and are just dying to get our hands on the miniature version of the game, then it's a time for you to rejoice.
How it works is by having your iPhone or your iPod Touch inserted into an iDevice sized cabinet. The cabinet further comes equipped with side mounted flippers, a ball launching plunger and a credit/select button. These prove to be the controls required for playing the pinball game. Easy to use, and fun to play, it's as easy to travel with too. The legs of the cabinet fold up neatly, and to top it all, the cabinet comes armed with oscillating LED and animated backbox light display for maximum reality.
This application is a free service from iTunes and can be installed in iPhones 2G, 3G, 3GS, or 4 or iPod touch running OS 3.0 or higher. Here is a warning for you though. If you are having a devious thought of tilting the ball out of a tough spot, then the system will detect the same. So beware the wrath of the game before thinking of cheating.
The application has been devised by by New Potato Technologies, and the cabinet is available at various retailers, or via the company website for US$39.99.
Don't sit and twiddle your thumbs. Go ahead and enjoy the game for full pleasure.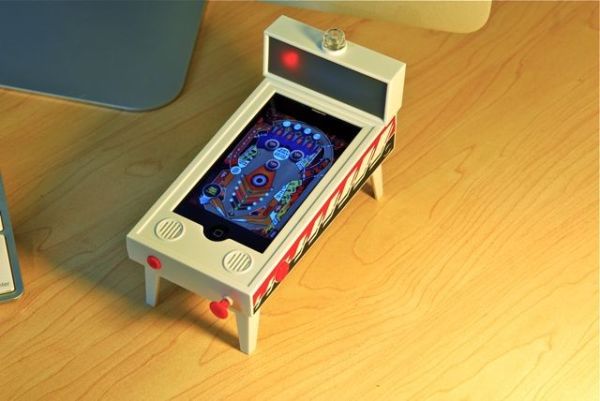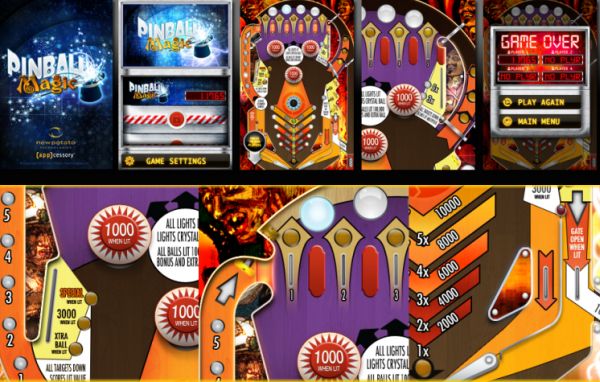 Via: GizMag