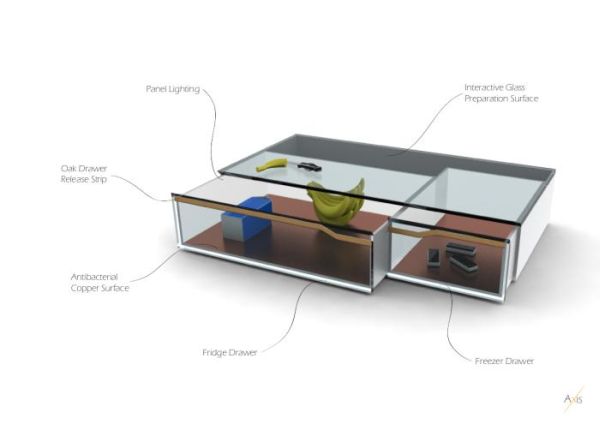 What purpose can a fridge solve? Without much thought, it will give perishable items a higher shelf life. But UI Drawer Fridge designed by Paris Gleeson is here to change the way you look at a fridge. A conventional fridge either comes in a metal or plastic look but UI Drawer Fridge has a glass top and surface.

This will let you see all the food items that have been stored without even opening the fridge. The surface of the drawer is made out of copper and is antibacterial. It has an oak strip to pull or push the drawers without any added struggle. It also has panel lights and a separate drawer for the freezer. Online recipes will be robotically displayed on the surface after assessing the stuff in the fridge. The surface can be used as an induction element and also it can weigh food as the shell is pressure sensitive.
Get the multifunctional UI Drawer Fridge, if you want to keep the food items fresh and visible.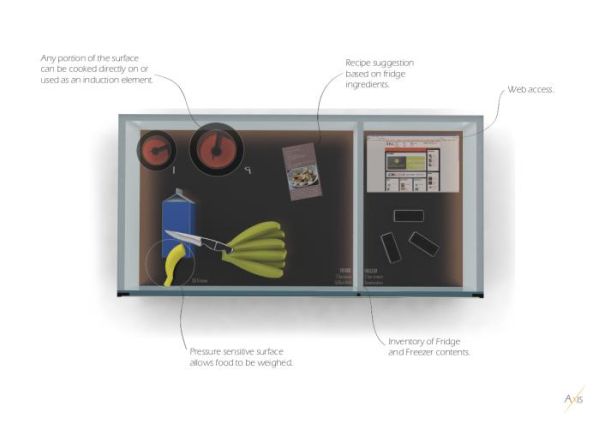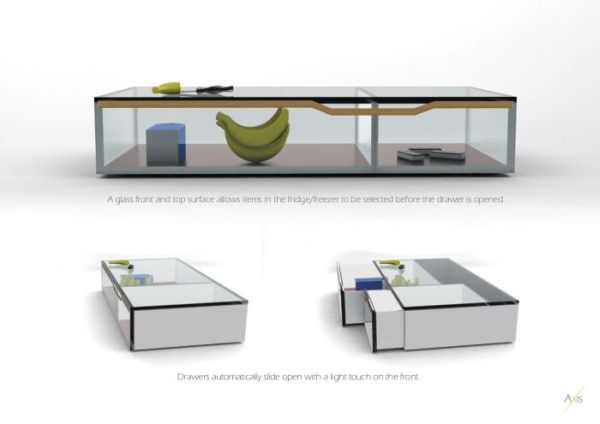 [Cheers Paris]