Women all over the world love jewelry. Be it earrings, bracelets , rings. However, among all these what holds special place in every woman's heart is the necklace. It highlights the neck and enhances the beauty largely. This one piece of jewelry goes a long way in making or breaking a look.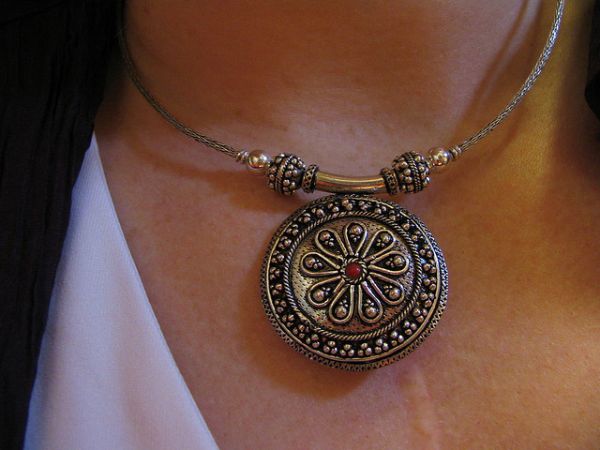 When teamed in co-ordination with your outfit this will make you the style icon you always longed to be. It comes in various designs now. There are chunky ones, which give you a very casual yet dressy look. Then there are sleek ones that just embrace your neck making your beauty look effortless.
Then there are the pendant necklaces that go with almost any kind of outfit.  Just wear one pendant with a simple necklace and you are sorted for a simple yet classy look you can sport in your day-to-day look. However, if you are dressing little more elaborately still want to sport a pendant necklace. Then you can go for a bigger pendant. Thus a pendant necklace is one design which will never let you down.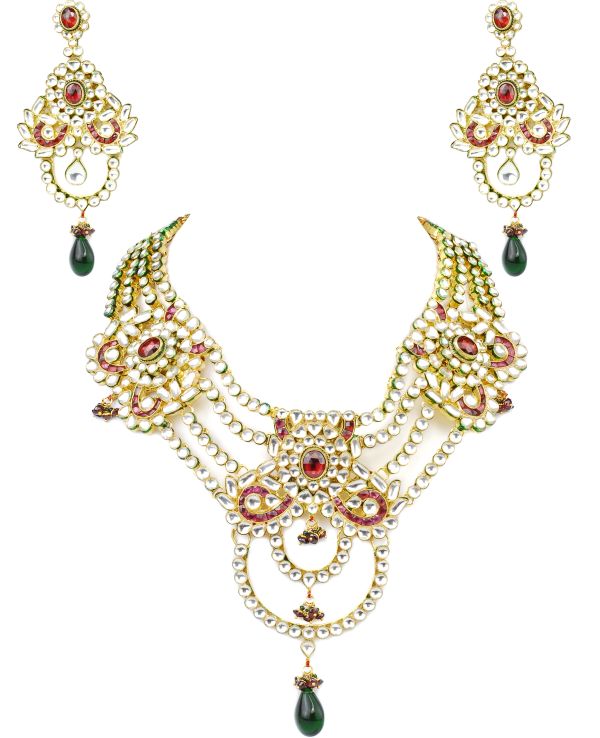 The traditional ones can always look out for 'kundan' necklaces that are designed very intricately by creative designers. The effect of light and shimmer on these necklaces highlights the bright colors of your traditional outfits in a very elegant way coz they are usually set with precious and semi- precious stones.
The size and designs of the stone depend upon the necklace in which they are set.
These days women also prefer necklaces that do not make them look too over dressed. That is why they opt for necklaces, which have stones that do not necessarily match each other in terms of size and shape.
It goes very well with western or indo-western outfits. It is the best way to flaunt your gorgeous neckline without looking over dressed.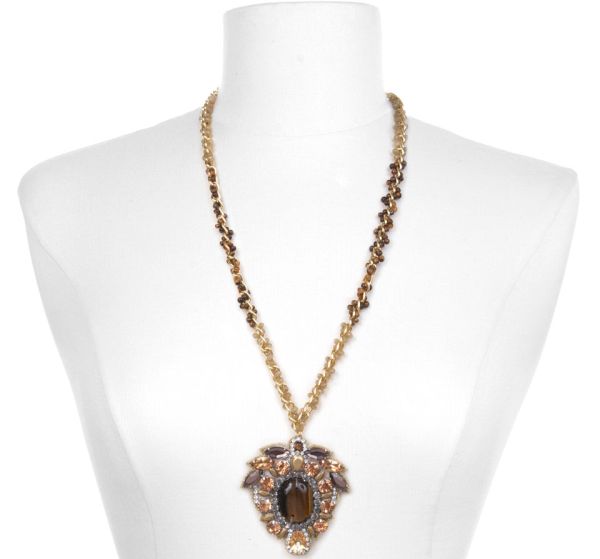 For a casual outing, just a necklace is perfect. This should be set with any precious stone. Instead, opt for something very sleek and a very small pendant to go with it.
The variety of necklaces to try are just endless There are bib necklaces , necklaces with slip knots,  antique necklaces with hand crafted designs which make you look very classy yet understated.
Just decide your outfit and the right choice of necklace will make you look like a diva.