Amongst all our everyday products, waste plastic bottles might be amongst the major contributors to environmental pollution. This is because of our plain necessity. We need pure water every day, however, it is impossible to procure it on the street. There are many alternatives to solve this problem, nevertheless, there's nothing as good as portable drinking water bottles. When you have something like VOSS H2O +O2 Bottle with you, you don't have to worry at all. It would give you your daily dose of pure oxygenated water. Let's check out this and some other similar innovations.
VOSS H2O +O2 Bottle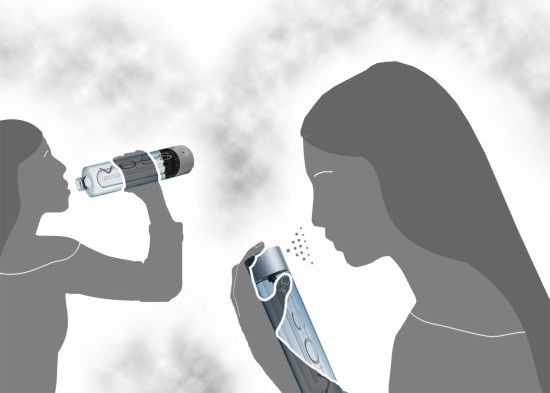 The human body requires two basic resources, water and oxygen. Studies have shown that oxygen is extremely beneficial for our body. Combine VOSS's pure water with an oxygen dispensing aerosol, designer Jonathan Pearson has popped up with a hygienic water bottle claimed "VOSS H2O +O2 Bottle" that provides pure uncontaminated replenishment of both water and oxygen.
The water bottle provides a refreshing breath of fresh air and sustains your health within the cities with high air pollution levels. When you need it, it can achieve a cooling effect with an aerosol cooling the water in the outer compartment, regardless of weather, without the need to refrigerate the bottle.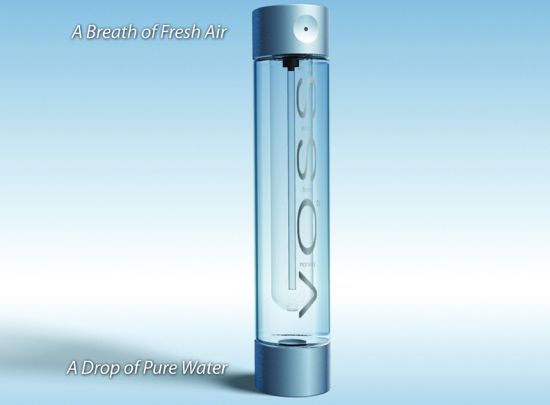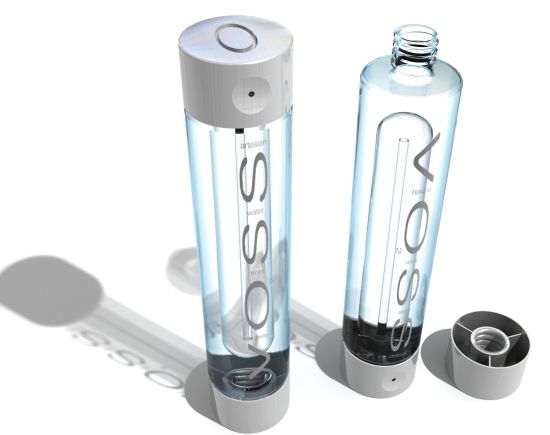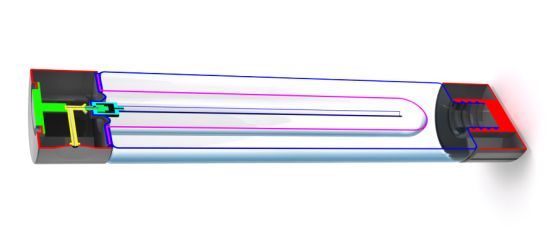 [Thanks Jonathan]
Some more portable water filters like VOSS H2O +O2 Bottle
1. French press style filter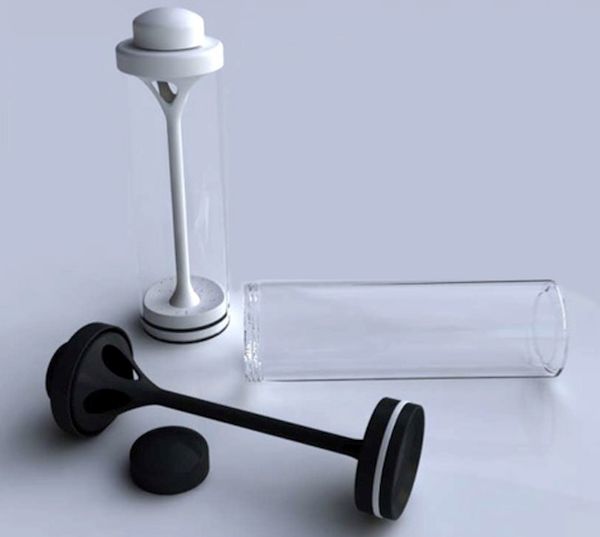 An Australian Company has created one of the first BPA-free bottles named 321 water bottle. The reusable water bottle is a sleek design with built-in water filtration system. The French press style plunger has a carbon block filter when inserted in bottle needs to be pushed down that results in removing chlorine. This innovative water bottle style gives clean and filtered water.
2. Pop Bottle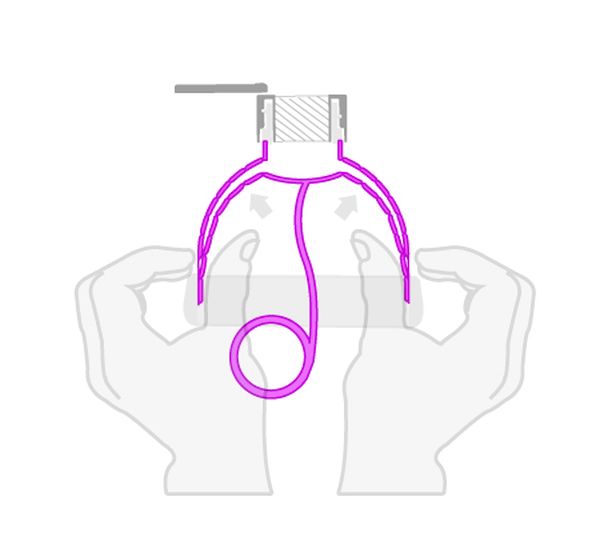 For all the travelers who go to areas where drinking facility is very less or the quality of water is very low. This portable and easy to carry bottle will fulfill your requirement of filtered water. The pop bottle has a parabolic shape, it can be folded and expanded according to your need. It consists of iodine bead and textile pre-filter that helps in destroying bacteria. The carbon insures that the taste is pleasant with no bad odor.
3. Sport Berkey Bottle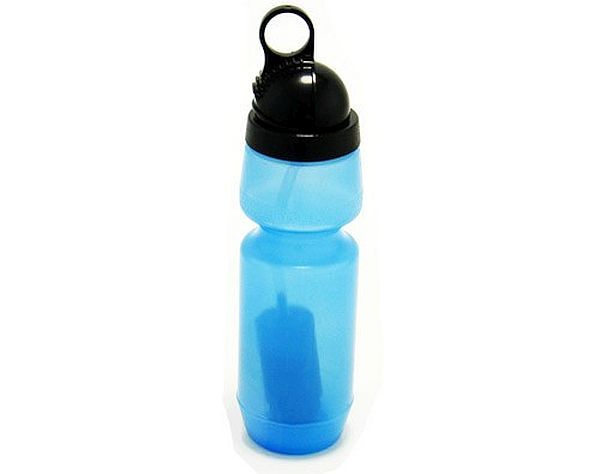 Sports Berkey Bottle is a portable water bottle that you can carry where you want to travel. The water bottle filter easily removes all the dirt and bacteria and gives you odorless and clean water to drink.
4. Metamorphose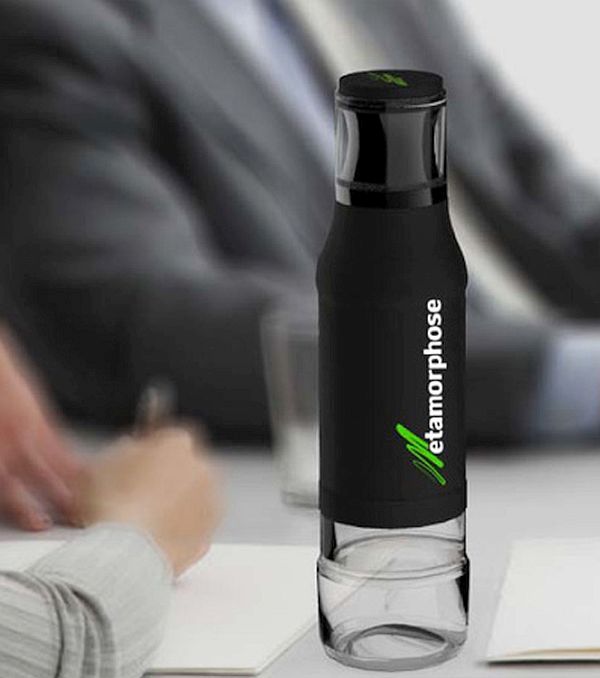 This unique filter system will add style and fun to your ordinary looking water bottle. You just have to scroll down the skin on your water bottle and like a magic your bottle will turn into a sleek looking bottle. Metamorphose is an eco step towards environment that extends the life of ordinary plastic bottles up to 10 times.
5. Life Saver Bottle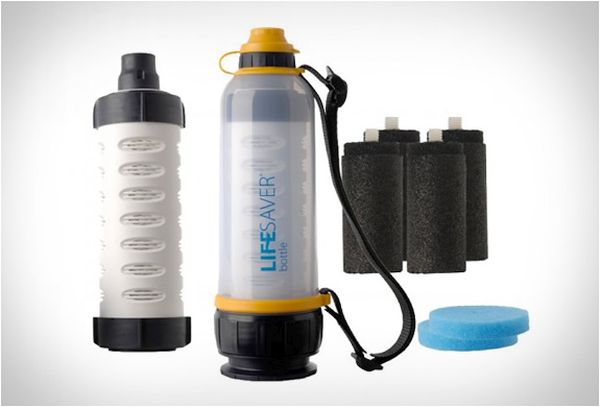 You can carry it wherever you want to while cycling, trekking or any outdoor activity Life Saver Bottle will provide you with pure and safe water. You can fill the bottle from anywhere may it be a lake or streams it will not fail to give you clean water. This cool bottle is excellent at removing contamination from water.
6. 321 Water Bottle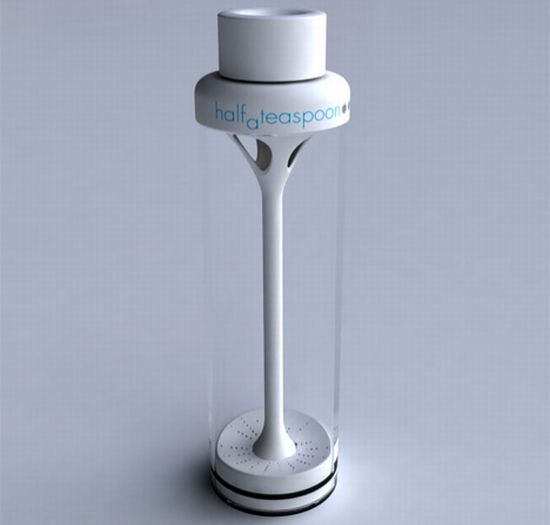 Quite often travelers and trekkers have to cut short their ventures and expeditions due to unavailability of hygienic food and water. However, a bunch of designers has come up with an innovative water purification system that provides clean water during long journeys. Designed by Gretha Oost, Paul Charlwood & Andrew Howley, the 321 Water Bottle is an inexpensive purifier for the health-conscious travelers. Working as a French press coffee maker, the portable water filter is very simple to use. All, the users have to do, is just fill the bottle with water through a drip system, slot in the filter and push it down. The 321 Water Bottle not just purifies water on the go; it also helps in negating the adverse impact on the environment by thinning the use of plastic water bottles.
7. Water bottle uses UV light to sterilize water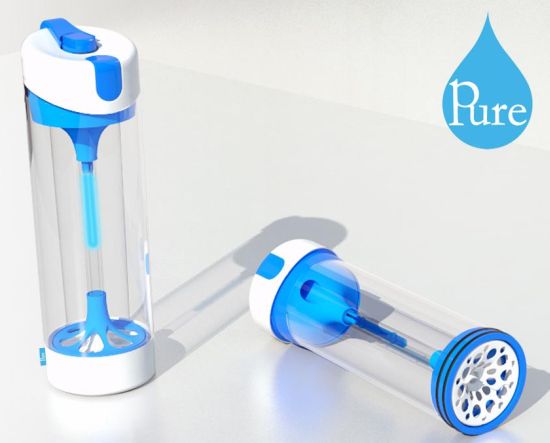 A UK design student has won the James Dyson Award for creating a working prototype of water bottle that sterilizes water in just 2 minutes. What particularly inspired the creation was the need to find a simpler, faster way to sterilize water using new technology. The water bottle uses a wind-up Ultra Violet bulb to sterilize water and then let it pass through a series of filters.
The whole process takes just 2 minutes and immediately becomes a favored alternative to water chlorination that takes at least half an hour to finish. Water sterilized through this process is pleasant to taste and scientifically proven to be 99.9% free of bacteria and viruses.
8. Water Bobble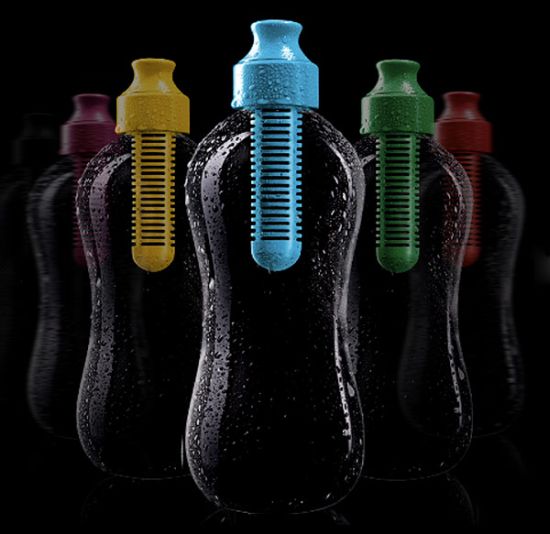 Clean and hygienic bottled water may be good for your health, but the huge piles of empty water bottles threatening the environment have become a matter of worry for the nations across the world. Addressing the issue, Move Collective LLC has come up with an innovative water bottle called the "Water Bobble" that provides an eco-friendly alternative to regular water bottles, as it comes integrated with a replaceable carbon filter to sterilize water direct from the tap.
Designed by Karim Rashid, the Water Bobble not only looks trendy but also helps in sustaining the ecology together with the health of the users. Moreover, priced at $10 the Water Bobble doesn't tax too much on your pocket. It will be available at stores from next month onward.
9. Solaqua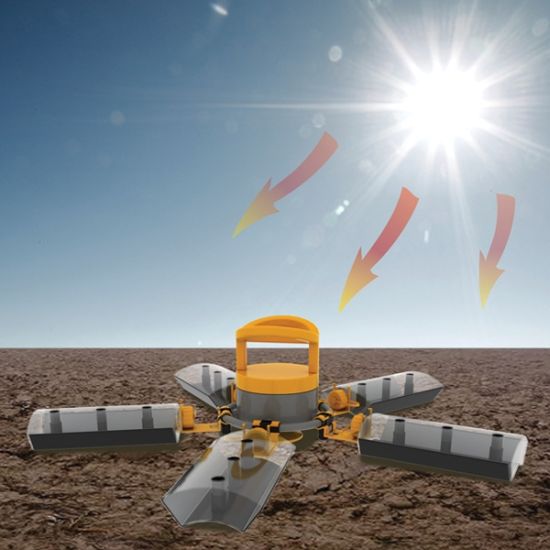 The 2009 finalists for the "Australian Design Awards – James Dyson Award" have been announced. While the winner will be announced at the Australian International Design Awards Presentation Night on Friday 29 May 2009, all the entries in the list are unique in a way or the other. Among the entries is the Solaqua, a water disinfection unit intended to be used in rural sub-Saharan Africa.
The device makes use of ultra-violet and infrared rays from the sun to get rid of the pathogens within contaminated water. Raw water is first passed through a sari cloth filter so that the efficiency of solar water disinfection can be enhanced. A five tap funnel fills five specially designed bottles to get ten liters of water. The transparent bottle surface allows maximum exposure to UV rays when laid down on the ground. The black, back surface of the bottle absorbs heat and the reflective inner surface reflects UV rays inside the water.
Solaqua tries to emphasize on the importance of water with its vibrant colors. It comes with a double-sided handle for easy transportation. Solaqua aims to promote a sustainable technique of getting clean water.