A creeper is a kind of padded tray which makes the whole process of working on your car extremely comfortable. However, believe it or not, when you opt to buy one, you'd see many options in the market. Nevertheless, thanks to lack of proper advertisement, if you are not aware of the good creepers in the market, you are very likely to buy a bad one. Therefore, before buying one, you should first check out latest mechanic creeper in the market and choose one for yourself.
If you even have slight bit of knowledge about your car, buy buying one such mechanic creeper, you can save money on taking it to the garage.
Latest mechanic creeper in the market worth the money
1. The Bone – Dale Adams Enterprises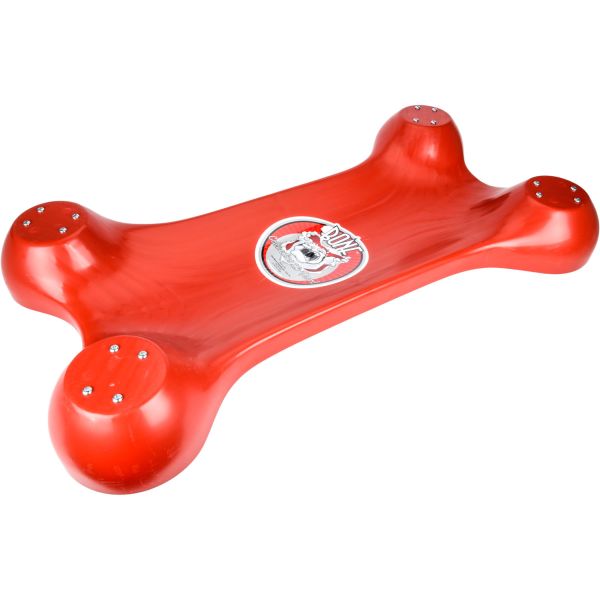 Any mechanic creeper has to be worth your hard-earned money. They have to give a good ROI in terms of usability, comfort, and durability. 'The Bone' is known for comfort and quality, and it is one of the most popular mechanics creeper for the home. It is manufactured in the United States, and the comfortable design cradles the hips and shoulders. The creeper can be lowered down to a height of just one inch off the ground.
The molded body of the creeper does not have any sharp edges or seams that chafe or pinch.The latest mechanic creeper in the markethas outboard wheels' pods which are designed in a way that you will never fall off it. Besides, the industrial-grade specifications and high durability ensures that this creeper lasts for a lifetime. Well, almost! The other great feature is the special compound the tires are made of, as the creeper rolls over the cracks, power cords, or other things lying around in your garage. No traction is lost, which ensures no slipping. All in all, a top choice for mechanics creeper for the home.
2. Professional 44" Adjustable Creeper – Whiteside Manufacturing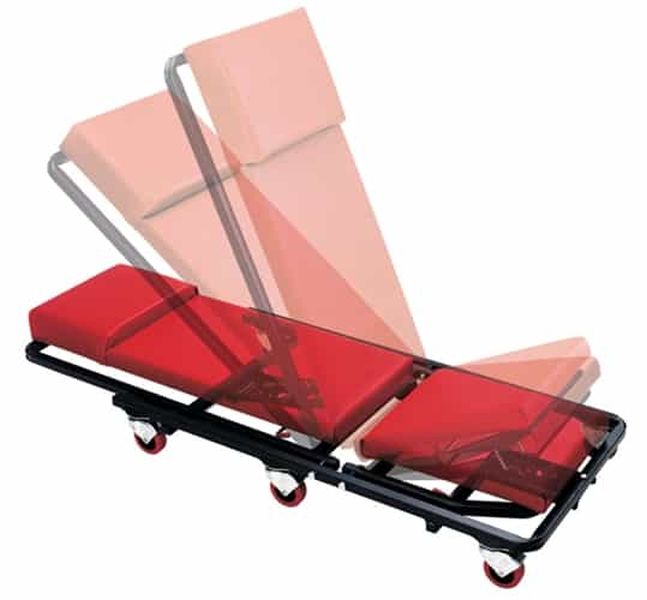 This latest mechanic creeper in the marketcan be used even by professional mechanics. If you aspire to be as good as one, you have to have professional essentials. Just like this Adjustable Creeper from Whiteside Manufacturing. It's 44 inches in length, and is considered one of the strongest creepers around. This portable mechanics seat 2018has a ¾ inch tubing made of steel. It is coated with powder to prevent rust. The size of the rollers is 2.5 inches and it is 100% resistant to oil. The vinyl cushion can be cleaned easily. 300 lbs is the maximum weight capacity for this creeper.
3. Pro-Lift C-2036D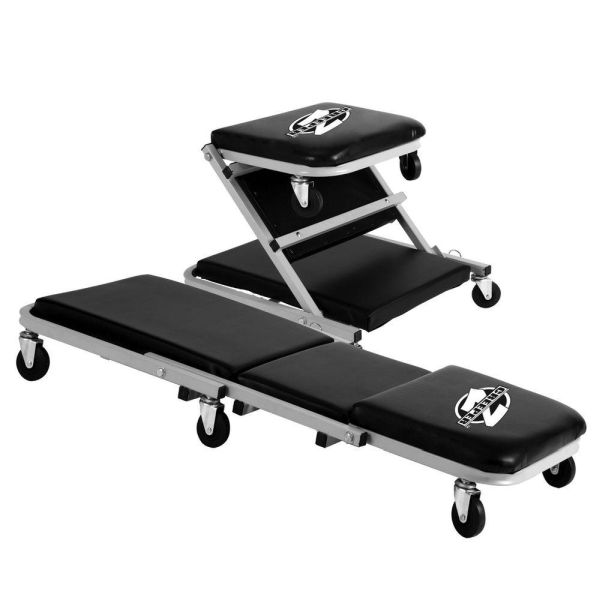 This latest mechanic creeper in the marketis also a height adjustable creeper. It can be easily converted from a seat to a creeper and back to a seat again. The adjusting system is easy and convenient. Unlike other creepers, this one has six casters, making it a smoother ride as well as enhancing the stability. This creeper can slide in and out of tight corners. The seat and bed are padded well with Vinyl/PU-leather, with comfortable chunk and flex underneath.
In order to convert the creeper to a portable mechanics seat 2018, you just have to pull the locking pin and lift the rest/shoulder section. Pop out the pin and lower the shoulder back again.
This creeper is popularly known as 'Z Creeper Seat'. It's quite affordable too, as it costs only around 40 dollars. It's for you if you like to do jobs around your garage and need a seat to sit on.
4. ATD Plastic Blow Molded Automotive Creeper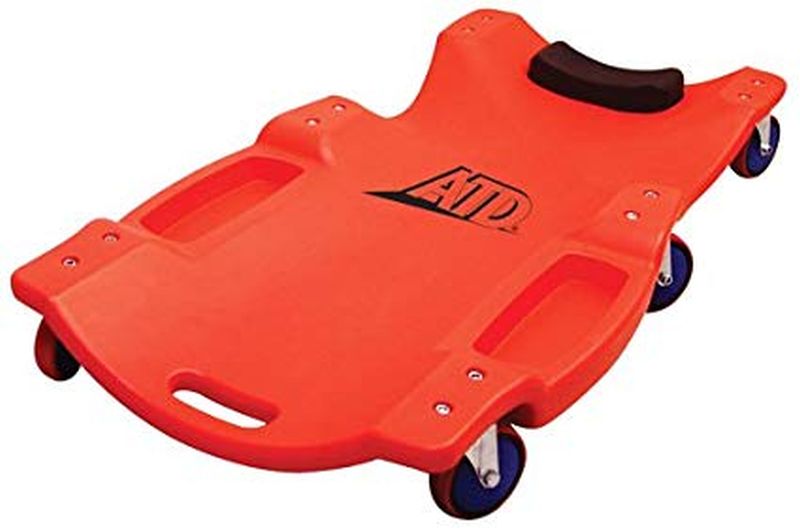 Latest mechanic creeper in the market like this creeper might appeal to you, if you can forego padded cushions. It's made of plastic – but the positive thing about it is that is has a lots of room to wiggle about. This unit is designed in a way that you can move about your arms without any restrictions.
You have about 1 inch ground clearance, which is actually enough space to slide on the floor. The wheels, made of PVC, are of industrial strength which can resist chemicals, oil, and grease. 300 lbs weight capacity is good, too. It has got good user ratings and has an affordable price point at approximately 50 dollars.
5. Torin TR6452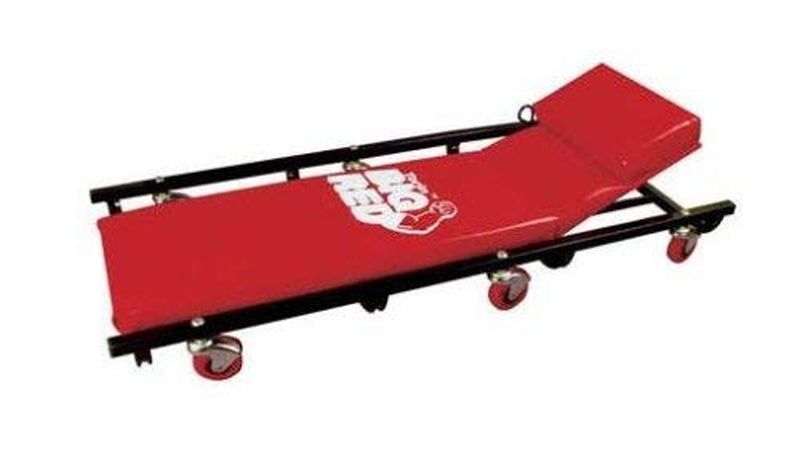 When you buy the latest mechanic creeper in the market, you expect a lot from it. The Torin TR652 is comfortable and convenient. It has all the features which you need, preventing fatigue even after you work for hours. This creeper is chosen by professionals too, as it has a four position headrest which you can change according to your comfort. This prevents neck, upper back, and head strain and allows you to work comfortably. Six casters give extra mobility.
The cover of the creeper has a thick padding too. This creeper is meant for those who like to spend entire weekends tinkering about with their car!
6. Torin TR6300 Car Creeper Seat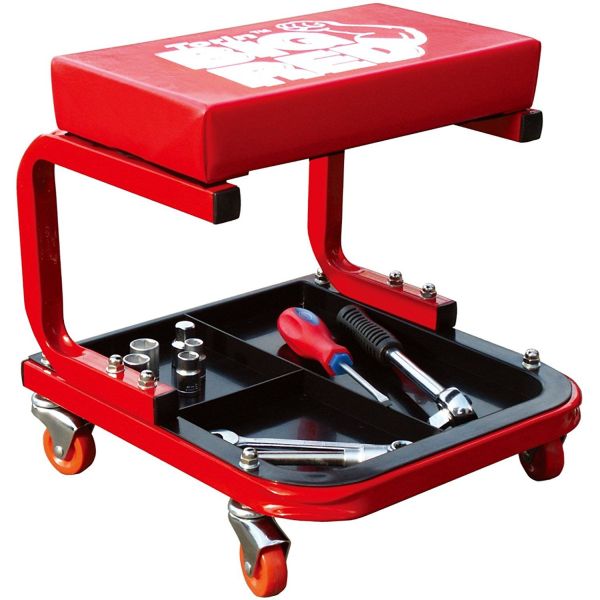 You may not like to lie underneath the car, but still like to work on other things in your garage. This creeper seat with rollers will let you slide smoothly across the floor of your garage. The vinyl padded seat is extremely comfortable. The steel construction means it won't rust and it will last a long time. The cost is very less too – about 30 dollars or less. It certainly seems like you're getting a good deal for the price.
7. Omega 91000 Foldable Creeper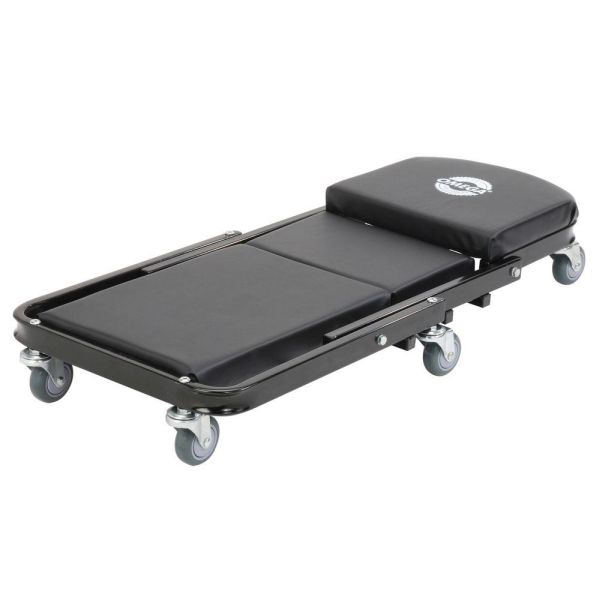 One of thelatest mechanic creeper in the market is the Omega 91000. It has premium fittings to ensure a premium experience. It has a mechanic stool with perhaps the thickest padding available. This creeper is attached to a steel frame and the height adjustable creeper is long enough too. Besides, it does not develop any uncomfortable pressure points, even after lying on it for a long time.
8. Traxion 1-100 ProGear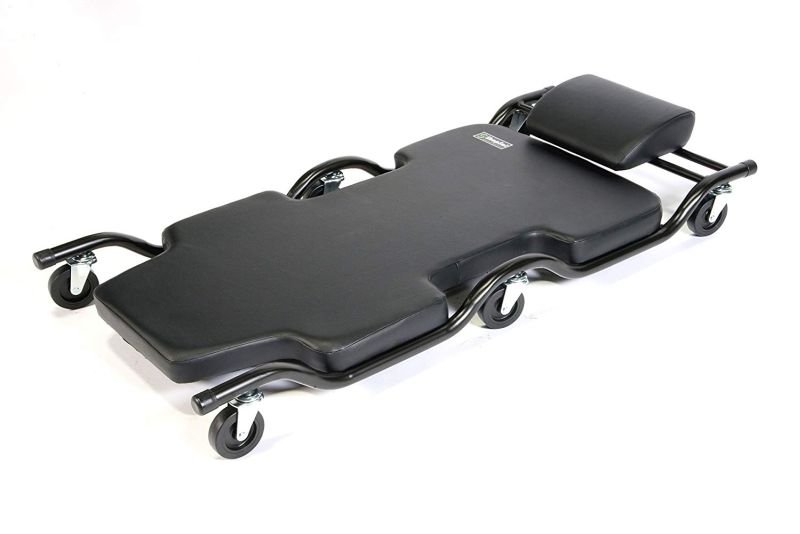 This creeper USP is its 5 inch caster wheels. These wheels are big enough to roll over cables, etc. on your garage floor. Its in-built lumbar support is another excellent feature of this creeper.
Final Words
Fixing your car on your own gives you a sense of accomplishment and pride. It's great to be able to spend a few hours tuning your vehicle, and to most people who like doing this, it is a form of relaxation. It takes your mind off other things. So, instead of lying on the garage floor underneath the car, and getting a backache, you can just buy a mechanic creeper.
If you have the DIY bent towards car repair and love to fix minor problems yourself, you should definitely invest in a creeper. These will make working on the car a fatigue-free and comfortable experience.