Many customers, starting e-commerce, do it on shared hosting. They do it probably not expecting it to grow rapidly, but as soon as happens, they come to realize that the quality of services provided by shared hosting is rather limited. Their next step is either to stay on shared hosting an put up with this quality as it is, or to look for something else. This something else will be most likely a VPS hosting solution, and in this article, we'll tell you why it can affect drastically the level your e-commerce is on.
What is Shared Hosting and why you'll want to switch from it?
When you choose shared hosting, many providers will promise you services that will seem decent at first sight: like unlimited resources or a platform capable of hosting multiple applications simultaneously, and all this for a low price if not for free. But you should keep in mind that there is one condition: the resources are though unlimited, but available for a bunch of users at the same time, which eventually limits them pretty much in most cases. And for the low price, you'll still have to pay – with the performance of your site, with the security of your and your customer's data, and eventually with your customers.
Well, shared hosting is OK, but for a rather limited number of purposes. Either you are going to run a demo version of your e-commerce to see, which reception this will get, or you have a niche business and are going to aim your e-commerce at a rather limited number of customers, many of whom probably know you already.
Why VPS beats shared hosting?
There are numerous points where VPS beats shared hosting – basically, in every aspect. Except for cost. But eventually, the advantages of VPS will compensate for the price.
SSL certificate
Security is important. And it is especially important when we deal with e-commerce. The reason for this is that in financial transactions we deal with a lot of sensitive data of the clients and the security of this data basically equals the security of the whole business.
However, when dealing with shared hosting, it's quite often the case that shared hosting providers, to reduce the general price, offer a shared SSL certificate.
This SSL is responsible for creating a secure connection between servers and clients. But this goal will not be achieved if this certificate is shared, it doesn't really make much sense in this case. In the first place, your potential customers won't trust your website if they see any notifications of troubles with the SSL certificate. This takes place, for example, when the SSL certificate doesn't match the domain name. So, the customer won't know if they can trust their data like credit card credentials or personal information to e-commerce like this and will probably go to search for another one.
Virtualization
The operation of VPS is provided by virtualization technology, which ensures better levels of performance and security pertaining to the same principle of sharing a single physical machine.
In the first place, this provides you with dedicated resources – while on VPS, there reigns a kind of anarchy and a constant battle for resources, that often ends up in reduced performance and downtimes. For VPS, on the contrary, this will never be the problem – you have paid for a certain amount CPU power, memory, and disc space and these will be at your disposal, even if you don't use them. If needed, they can be scaled up or down, but you'll always get what you pay for, not more, not less.
This leads to a number of advantages which we'll take a closer look at right now.
Independence from neighboring websites
Though there are some other users on the same parental server, you are not going to notice them: they will do their business, you will do yours. Neither your traffic nor any other element of your performance will be affected, and you can feel secure about your security as well.
Page load speed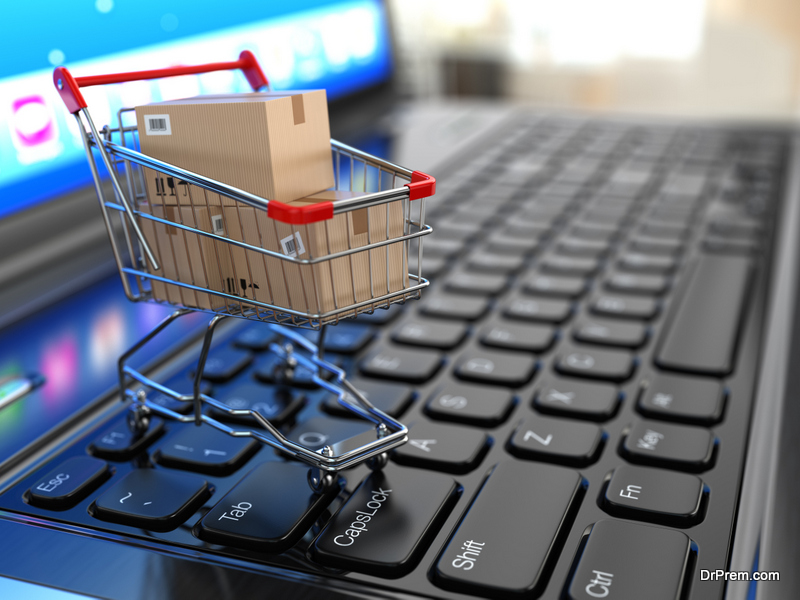 Since the quantity of resources allocated to your website is stable, you'll get always the maximum of the possible website loading speed. Which is a very important factor for e-commerce, since here you have to win customers in all possible ways, as they can easily go search for another shop. That's why the recommended by Google page loading speed for e-commerce is higher than the one for any other type of website.
Stability
You've probably already understood, that the general key advantage of VPS is stability since all resources are allocated and nobody affects your performance. Another important moment here is that VPS hosting providers usually offer backups and data recovery of quality. As your site deals with financial transactions involving sensitive data, it's rather important to keep it safe.
Memory space
Fear not that you'll run out of disk space at an inconvenient moment, because this one, like any other VPS resource, is dedicated to you from the very beginning, whereas in shared hosting you can end up fighting for any peace of storage with hundreds of thousands of other users.
Conclusion
Shared hosting is a popular solution for many new web presences. However, it includes many drawbacks that will reduce the possible performance of a website. These can be especially troublesome if you want to host your e-commerce, as this type of site requires a stable level of performance, resistance to traffic peaks, and a decent level of security – all to attract new clients and make their shopping safe and convenient. That's why starting your e-commerce on a VPS can give a significant boost to it and some extra points over your concurrents.
If this is exactly what you want to get, don't hesitate to check out HostZealot's VPS with CentOS. We hope that this article was useful, take care!
Article Submitted By Community Writer