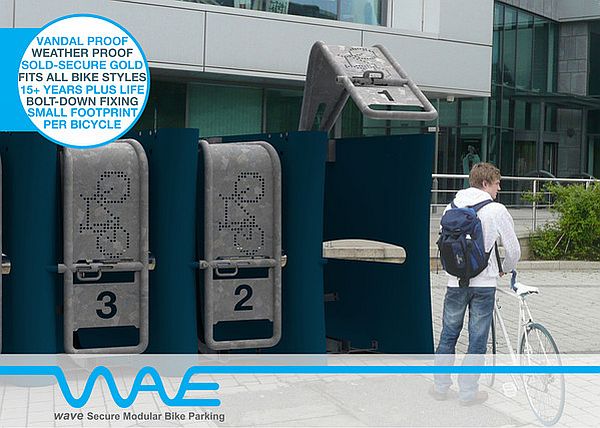 Are you a resident of the United States and own a bicycle? If yes, then you might have seen the movie Bicycle Thieves n number of times. In fact, all bicycle owners are actually worried as to how to protect their cycles. Many designers are working day and night for bringing out the best concept to save your bicycle from thieves. WAVE concept is one among them that is designed by Joe Mattley.
WAVE ensures that your bicycle is safe from vandalism, theft of parts or even the bicycle. WAVE is a small carriage like structure that occupy as little as one square feet space. It can be set up on footpaths and at the parking places. The structure will be made out of fibre and steel. Bicycles can be parked vertically. Once the bicycle is parked, the person can lock the door by using his own D-lock or padlock. The door of the WAVE is L shaped and can be lifted upwards. The total height of the WAVE will be over six feet. The steel and glass components of WAVE protects the bicycle not just from theft but also from fire mishap.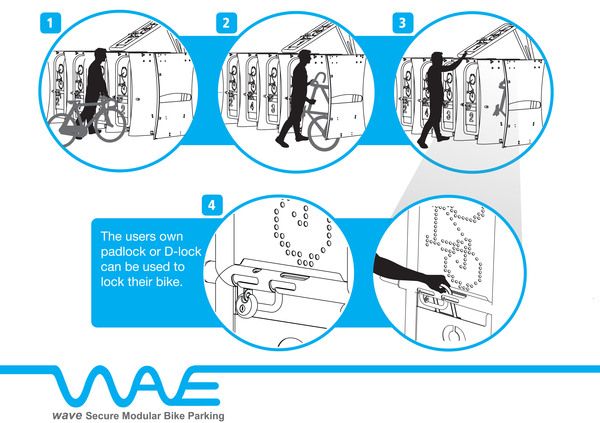 This product will not only be fruitful to people but to the police and municipality too.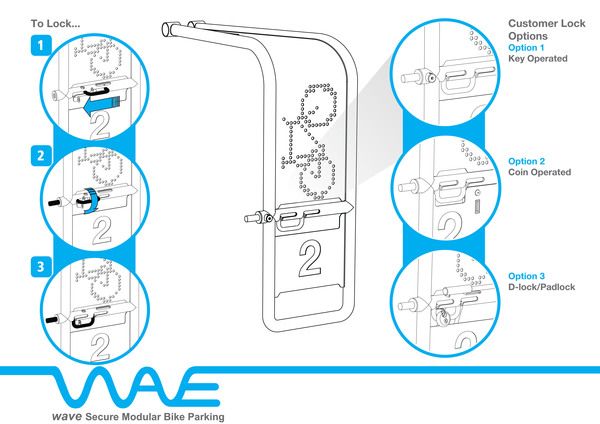 Source: jmproductdesign