For any structure to be built, it needs to start with a solid foundation. Typically in homes, this requires the construction of a basement or crawlspace for the rest of the home to be constructed on. However, there has been a surge in the number of homeowners and commercial building owners who are opting for screw pile foundations over traditional concrete ones.
Throw your traditional image of a concrete foundation out of your mind for a minute. When it comes to screw pile foundations, there are piles that are screwed into the ground. There is no excavating of dirt required. A hydraulic-powered drill simply screws the pile into the ground. A pile is essentially a large screw that holds the foundation of a structure on top of it.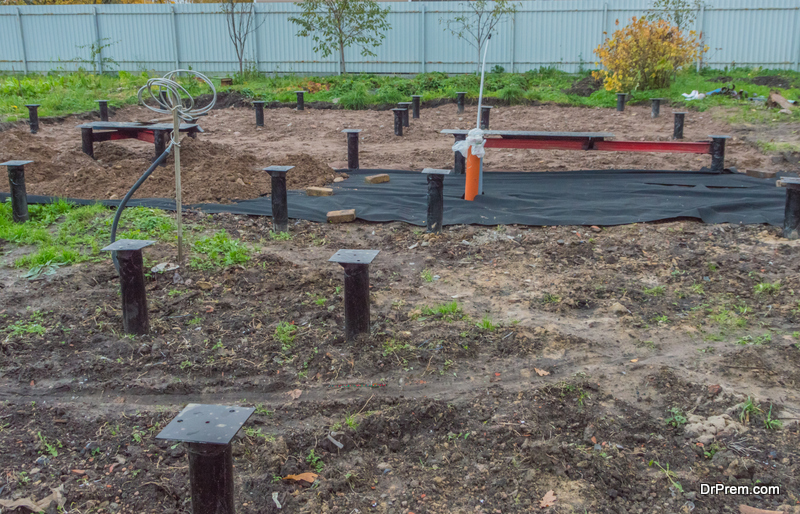 The size of the structure will determine how many screw piles you'll need to have installed to create the foundation for your home or commercial building. At the top of each pile, there are starter bars or flange nuts. These get put directly into a layer of concrete foundation. Or, they can be attached to a bracket that is connected to the wood framing of a structure.
This is a fairly newer type of technology that is being used across the world. Depending on the soil conditions and design of the screw piles, they can last around 75 years. Screw piles can also be called screw anchors, helical piles, and helical anchors.
The Benefits Over Traditional Concrete Foundations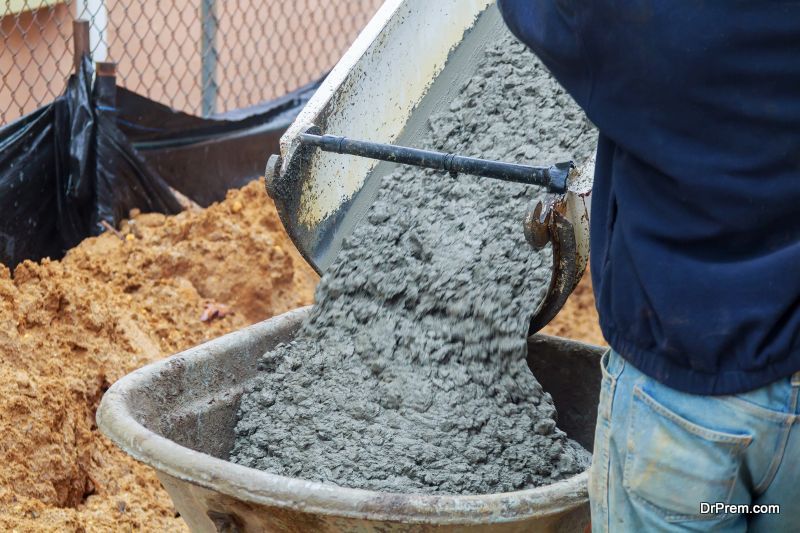 It's no secret that concrete foundations have been utilized for centuries. They create a great basis to build a structure. However, screw piles have come along as a more efficient type of construction material. Let's take a look at the various benefits that helical piles hold over traditional concrete foundations.
They're Cheaper
The truth is that using screw piles is just cheaper than constructing a traditional concrete foundation. With piles, you're using less material. This is because helical piles get drilled every 5 to 10 feet around the perimeter and on the inside for the intended structure.
Traditionally, concrete has to be poured the whole way throughout the perimeter of the home and beams had to be installed in the center to support the structure. This required lots of materials. With screw piles, you don't have to use as much material, which makes them cheaper to build.
Quicker Installation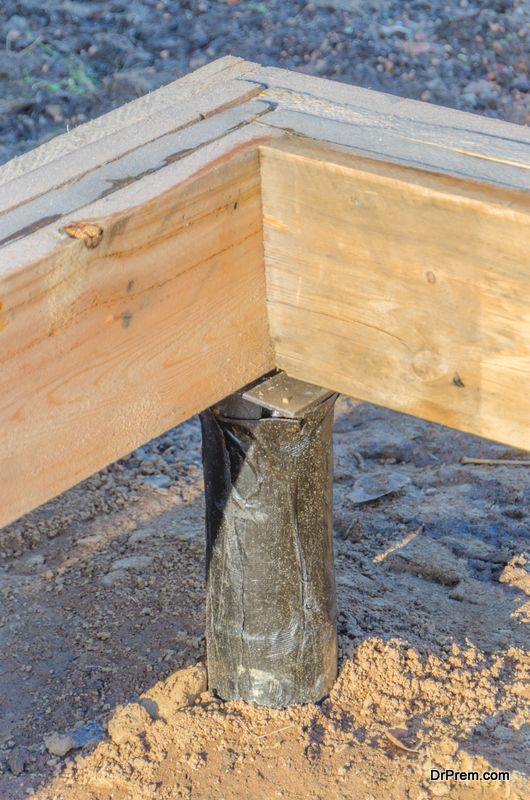 With concrete foundations, there are many steps to getting them installed. First, there's the excavating of the ground where the foundation will be placed. Second, the mold had to be placed so that there is a structure for the concrete to be poured into. Then, the concrete must be poured and interior beams installed.
In comes the new revolution of screw piles. Each screw pile can be installed in 5 to 10 minutes, depending on the desired depth of installation. With fewer screw piles necessary throughout the foundation and no need for excavating the area, it takes less time to install these piles than it would a concrete foundation.
Less Equipment Needed To Install
Once you have your blueprint done up and the construction gets underway, helical piles can be installed with minimal equipment. The construction crew will have a mini excavator or track excavator that is hooked up to a low-torque hydraulic drill. The screw pile is put in position and the excavator drills the screw into the surface below to the desired depth.
With a traditional concrete foundation, there is a lot of equipment involved throughout the whole process. You'll need an excavator to remove the dirt. You'll need labor and materials to construct a mold for the concrete to be poured. Before the concrete is poured, rebar must be installed to reinforce its strength. Then, the concrete truck will arrive to pour the foundation. Workers will need to install the steel beams in the interior area of the structure. That's a lot of equipment and time invested going the traditional route.
No Curing Time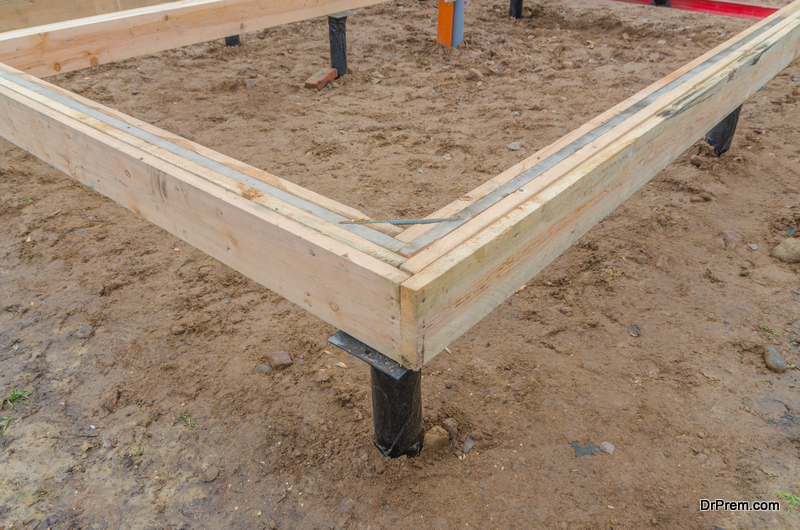 One major benefit that screw piles possess over traditional concrete foundations is that they don't require any sort of curing time. As soon as all the screws are installed in the ground, they can be instantly built on. With traditional foundations, there is a cure time to let the concrete dry in place before it can be built upon. This just shows how much quicker a home or business can be constructed on screw piles as compared to concrete foundations.
Year-Round Installation
In the past, there was always a dead time in the cold winter months when home construction came to a standstill. This is because the concrete doesn't properly cure in the cold weather. However, screw piles have fixed this issue completely. These piles can be installed regardless of the temperature since they're just getting screwed into the ground. This allows for the year-round construction of structures using helical piles.
Minimal Vibrations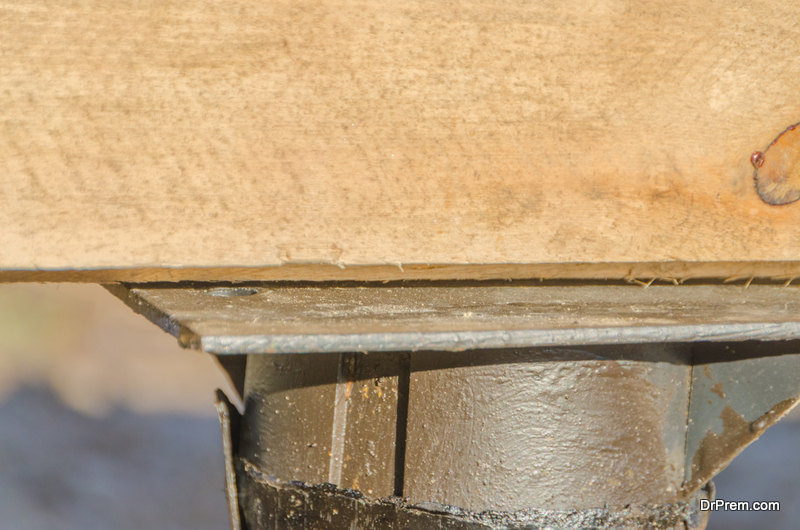 When you're constructing a building around other structures, you have to take their proximity into consideration. Your foreman will have to look at the vibrations that are created by the construction equipment and ensure they're not too violent. If they are, they can damage the foundations of surrounding structures.
Screw piles create very little vibrations during their installation. They start at a low of 1mm when installed without any obstacles. When the pile is forced to go through an obstacle, it can reach highs of 5mm. Anything over 10 is what can create damage to a structure. So, you never have to worry about monitoring vibrations during the construction process when using helical piles.
Less Noise Created
One of the biggest complaints that construction foremen get about their sites is the noise they create. This holds especially true when they're working in areas that are heavily surrounded by other structures. Screw piles are a great way to help prevent noise complaints from neighboring properties.
At their highest, piles reach 80db when installed. This is still considered a safe level without any hearing consequences. This is not only great for keeping complaints from neighboring properties at bay, but it's safer for the construction crew that is installing the piles. They won't need to wear any sort of hearing protection device.
As you can see, screw piles hold many advantages over a traditional concrete foundation. Not only are they cheaper and easier to install, but they create fewer problems on the building site. Over the coming decades, it's very likely that you'll start to see an ever-increasing spike of structures that are being installed with helical piles.
Article Submitted By Community Writer