The Scandinavian style is getting ready to alleviate the insipidity of the northern winters. This style tends toward the folk art plaids, crisp, stripes and florals. This style will definitely evoke the natural beauty of a region by introducing wood furniture which is either painted or left natural. Unusual look with touches of playful vibe is simple but a refined one. It might sound quite surprising but the Scandinavian decor options would be your best choice to shake-off the winter gloom. There are some pretty numbers of options available in Scandinavian style to design your home in a great way by turning off the winter glooms.
In general the Scandinavian style underlies in creams and whites and they provide a great light filled canvas which offers some cheerful color. There is an extensive collection Scandinavian style for this spring season. This collection also includes Akerkulla Lundgreen's floral motif rugs and curtains. Besides, the furniture collection of Hemnes gives a Swedish look to your room and this includes blue shelving unit, gray bed frame and deep red cabinet. The below stated décor items adds a great beauty to your home in this spring season. So, do try them to decorate your home in a great way!
The Hampton table which looks so elegant is now coming up in different shades of tan, ash and tarragon. You can also find some Carrie comfort covers made up of cotton with crewel work in orange color. Anthropologies have brought the snowy white Amora bedding set which looks really colorful and fabulous, while the folk pattern is brought by the South Americans.
Fesi Throw pillow:
The Fesi throw pillow which is very popular throughout the world today is a Philadelphia based design. Besides, this design is brought to you by Mushmina house. Though it is designed in a morrocon embroidered pattern it still appears like a ski-haus motif or a snow flake. Buke décor had recently introduced a very charming and stylish teapot which is sprinkled with beautiful blossoms and tulips. This great teapot is designed by a Swedish creramicist Endahl.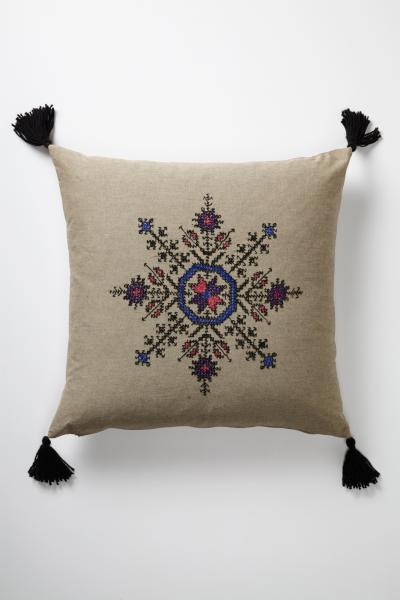 Dala Horse:
As we all know that the Dala horse represents the Swedish culture. There are a number of stores throughout the world which are offering these Dalas horse made up of wood. These horses really look fabulous and a person will definitely love it on seeing it. In fact this would be the one of the most beautiful décor item to your home. There are also some designers who make these horses with the left-over wood. You can also visit the lilleput studio to find something unique to your home which is of Scandinavian style.
Glass birds:
The little glass birds introduced by Litala, a famous glass house have created a great sensation throughout the world with its beauty. They really look very beautiful and can be added to your home in order to make your home look fabulous. You can find these glass birds at   www.finnstyle.com. There are also many other things available in this store which you will definitely like.
There are a number of stores throughout the world which are offering the Scandinavian style décor items. However, only a few among them are offering these décor items at an affordable price. Thus, it would be always better for you to shop these décor items in online to avail some discounts on them. Moreover, the quality which the online stores provide will always be better than the offline stores. Besides, shopping in online will also save your time too.  You could try any one of the above stores to find the best Scandinavian style décor options. Your home looks really great by designing your home with Scandinavian style décor items.