Small and cramped urban dwellings offer little opportunity of gardening and growing plants in and around our homes. We have to depend entirely on farmers for cultivating their land and producing fruits, vegetables and crops for our consumption. Some architects have started exploring the possibilities of growing plants and crops indoors so that our homes and lifestyle are both more eco-friendly.
Despite living in cramped apartments you can try to grow crops and plants by using available spaces innovatively. The windows can be optimized for growing small and neat gardens as they give access to sunlight and air. In the following some wonderful window garden concepts have been described that you too can adapt.
The smart window gardens
Four designers Jianxing Cai, Chao Chen, Qi Wang and Jiang Wu have developed a brilliant window garden concept which will help you in transforming your home into an eco-friendly haven. The Voronoi pattern has been used to join planters of different shapes and sizes and planting veggies and indoor plants. The voronoi frame will span the entire window so that the air and sun rays get filtered before entering the home. The green windows can make your home look livelier as green is a soothing color for the eyes. The inhabitants are also saved from the harsh sunrays, heat and air pollution.
Concept vertical window garden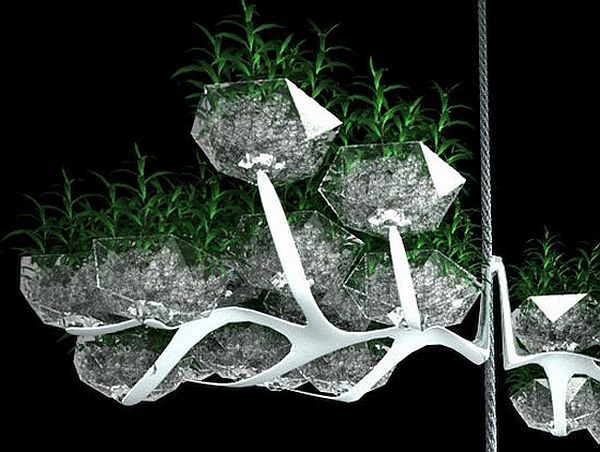 Manuel Dreesmann who is an industrial designer has big plans for the year 2020. He plans to popularize his concept vertical window garden design by that time. The vertical window garden will help the residents of skyscrapers and apartment housings produce their own food. It will also help in improving the quality of indoor air. According to this concept food crops will be grown in the façade and windows of homes.
Manuel has used double glass facades for keeping the plants safe. The plants then have to be put into a paternoster system with quality water supply. The flexible and user-friendly design makes it easier for the city dwellers to maintain the plants and care for them.
Habitat Horticulture Concept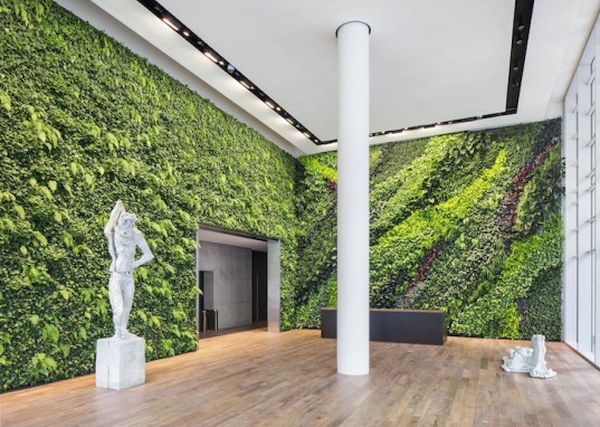 Designed by David Brenner, the Habitat Horticulture concept comprises of two living walls. 23 different plant species have been used for bringing variety of color and texture to the walls and making them look more interesting. Window gardens and living walls are necessary inclusions in urban abodes as they help in purifying air and absorb harmful toxins from the surroundings.

Architects and designers are coming up with innovative window garden concepts for making urban homes and apartments more eco-friendly. Window gardens can help the inhabitants in producing their own food at home.