"Nothing compares to the simple pleasure of a bike ride"- John F. Kennedy.
Transportation has grown more complex today with increasing congestion on roads with automobiles; we need to find a simpler, safer and smarter solution for our daily commute. What better choice than biking for maintaining good health and promoting a clean environment?
Nevertheless, the five bikes we have put down for you are super unique and cool in their design and technologies.
1. Vanhawks Valour – Smart bike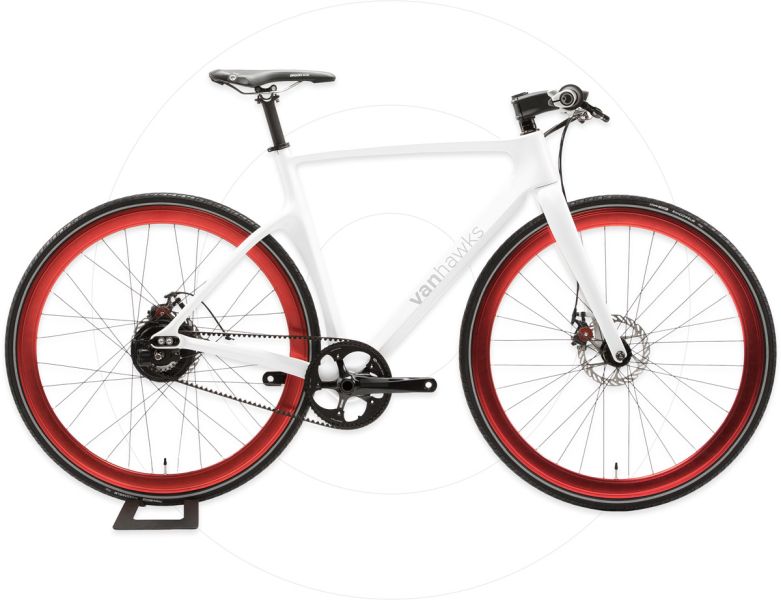 Valour is the world's first connected carbon fiber smart bike. It all begins with the intuitive app designed to give you a unique biking experience all time. The smart bike is a Toronto based start-up, which is the brainchild of two engineering students. Valour focuses on safety like no other bike ever thought of before—it can detect traffic at a blind spot and informs the rider through haptic feedback on the handle bar as traffic approaches from that side. It also has safety led lights to aware the rider for next turns. The smart bike easily pairs with your smart phones through apps and gives you a host of fitness features. It even alerts the owner of a lost Valour bike when another user passes by the location other than ordinary GPS tracking system. The cost of one of these smart carbon fiber bicycles is $1049 – $1249 depending on different versions.
2. Audi E-bike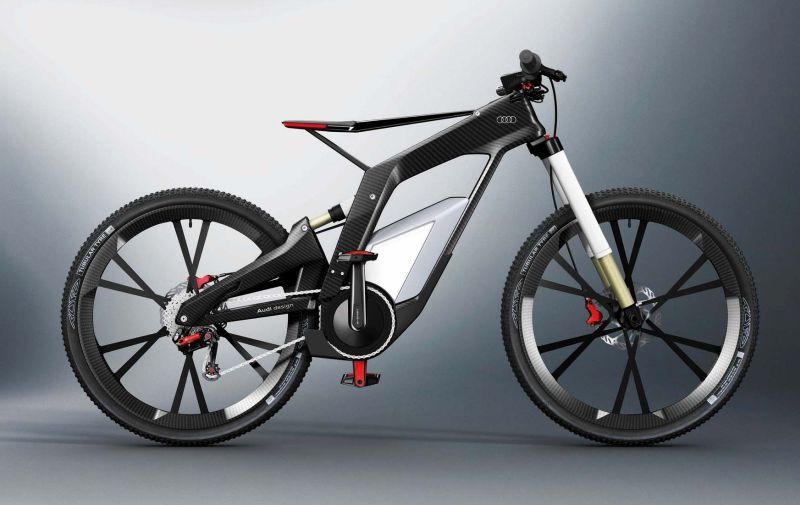 The German company Audi is already a pioneer in the automobile industry with their high-performance luxury cars and they deliver an equally thrilling and luxurious two-wheeler motoring experience through their Italian owned brand—Ducati. However, they have introduced yet another two-wheeling experience with their high-end Electric bicycles. This flagship e-bike put together by some of the best minds in design and technology and has made sure that no feature is spared. The bike comes in custom carbon fiber body—both the frame and wheels! Everything on the bike is top-notch. The Audi E-bike uses the Harmonic Drive System and designed super light with the electric motor in the center of the body, hence it's easy for performing stunts like you can do on your BMX. The cost of this beast is a staggering $20,000. Yea you heard it right, what else did you expect from an Audi technology!
3. Gi FlyBike – Foldable electric bike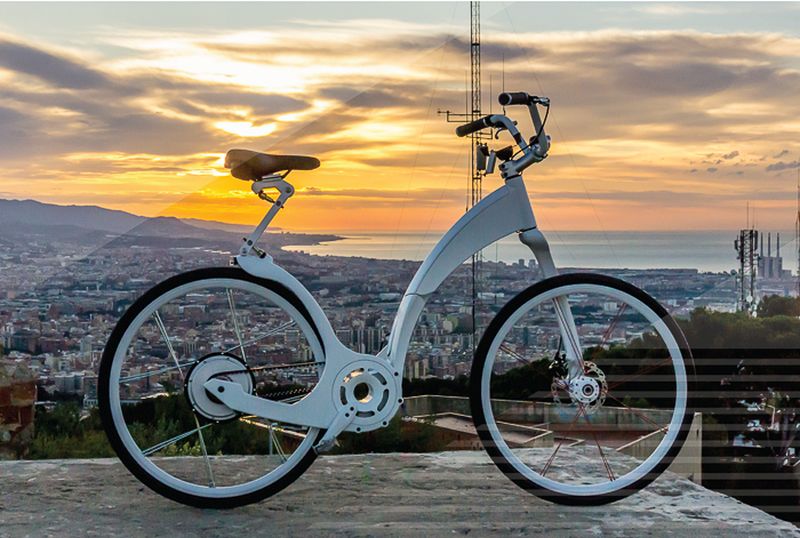 Gi flyBike boasts to be the only foldable bike in the market, which can fold in one second! Foldable bikes are a pain, as they tend to be stuck if not maintained properly and it should fall properly into the grooves and sockets while erecting, but all that is a thing of the past with Gi Flybike. It is made of lightweight all-aluminum body and can be easily carried everywhere you go. Gi Flybike operates up to 60 km on a single charge. The bike locks automatically when you are 10 feet away as a safety feature and has anti-puncture tires. The cost of this machine is $2,290 to $4000 depending on the different variations.
4. Ampler- Electric bike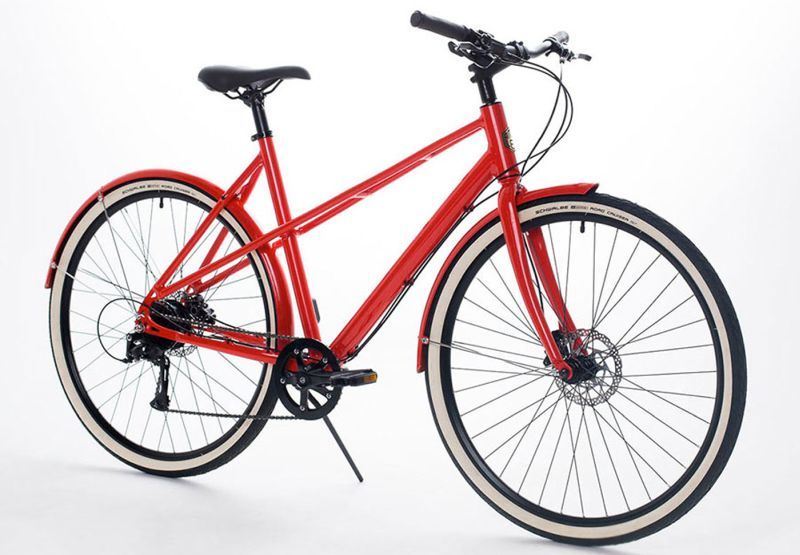 Ampler is a practical, stylish and powerful smart electric bike. The people who have used it say that someday all smart bikes will get as good as the Ampler! These smart bikes are handcrafted in the the studio at Tallinn—Estonia and then shipped all over to the door steps of its proud owners—it's quite hassle free to purchase an Ampler anywhere in Europe. The bike weighs up to 14 kg and has a top speed of 35 km/h—it can effortlessly climb uphill without breaking a sweat. Ampler can run up to 60 km on a single charge. It costs about $2550 in Europe inclusive of the shipping and door delivery charges.
5. Helix – Foldable bike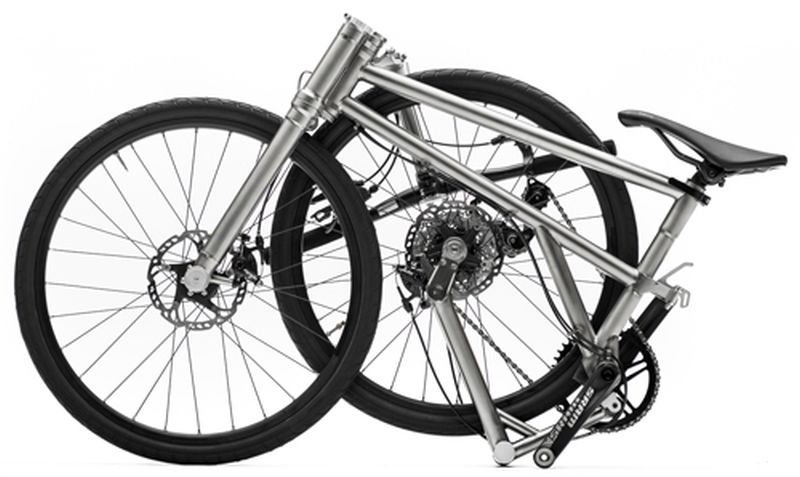 Helix bikes set a completely new standard in folding and can get quite compact after folding. This Canadian made foldable bike is super light and has a Titanium body. Even though the bike has big wheels, it looks sleek and gives great riding performance. The Helix is so compact after folding that it could even fit in a suitcase—of course of its size though! In the 30 years since foldable bikes came into being, Helix is the first of its kind to look like a normal riding bike – unlike the usual folding ones with small tires and tinny weird hinged frames that give poor riding quality. The cost of Helix foldable bike costs anywhere from $1500 to $2000 depending on the speed variations.