The modern generation is breaking stereotypes. We are becoming aware of the fact that our culture isn't how it was ordained by God. In fact, what we term as culture is something that our ancestors had been practicing for a long time. A large part of it doesn't have any significant basis. Therefore, it is necessary that we alter that tradition whenever we feel necessary. One such tradition is that of coffins. The traditional coffins not only look monotonous, but they also aren't eco-friendly either. Furthermore, they don't even symbolize anything about the person who died. So, keeping in tune with our modern lives, it would be better if we opt for unusual coffins and caskets.
It is always a matter of pain and sadness to lose our near and dearer ones. But even after that, we can do a lot for them, so that their soul rests in peace. We can do donations in their name, support something they loved to do and many more. One of the instant things we can do for them is we can make a great coffin or casket for them. You might be thinking that isn't it a weird idea. But you will be surprised to know that there are many cool ideas and designs of unusual coffins and caskets. In fact, if you come to think of it, some people even opt for unusual coffins and caskets designs, which will have you scratching your head.
Modern caskets break the traditional norms
Based on people's demand and choices there are a lot of custom caskets for sale. Starting from guitar to a sci-fi themed there is a wide range of innovative coffins and caskets to use. Another great use of designed coffins is to put them up for auctions and raise money for different charitable purposes. You might have never thought of this idea but actually, this is happening in the real world. Based on popular demand and the best selling designs we are listing below the top 10 choices for unusual coffins and caskets.
1. Flower Coffin: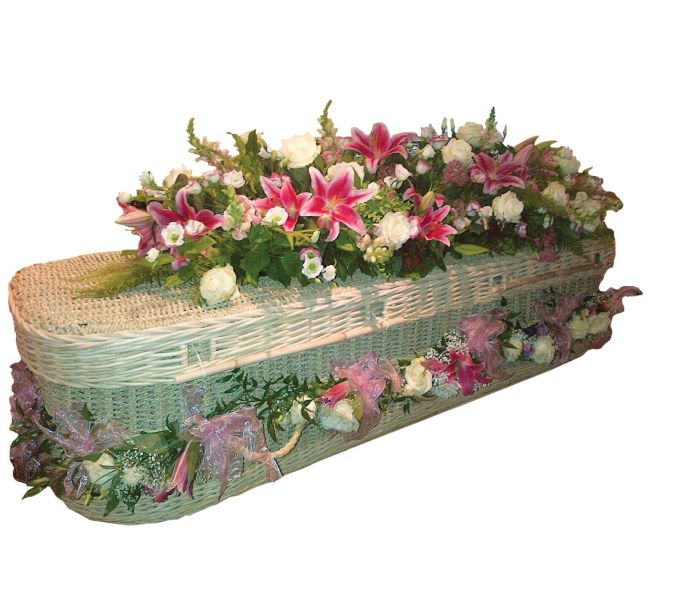 The flower coffin is one of the sober and calm looking designs a coffin or a casket would have. This coffin itself can have a variety of designs depending on the type of floral art one wants on the casket to keep their deceased loved ones. These coffins can come in different models and types. It can be a wooden or even a cardboard model. You can even add a text or a quote related to the deceased one. The best suggestion is to have such a flower painted on the casket, which the deceased person liked the most.
2. Sci-fi themed coffin: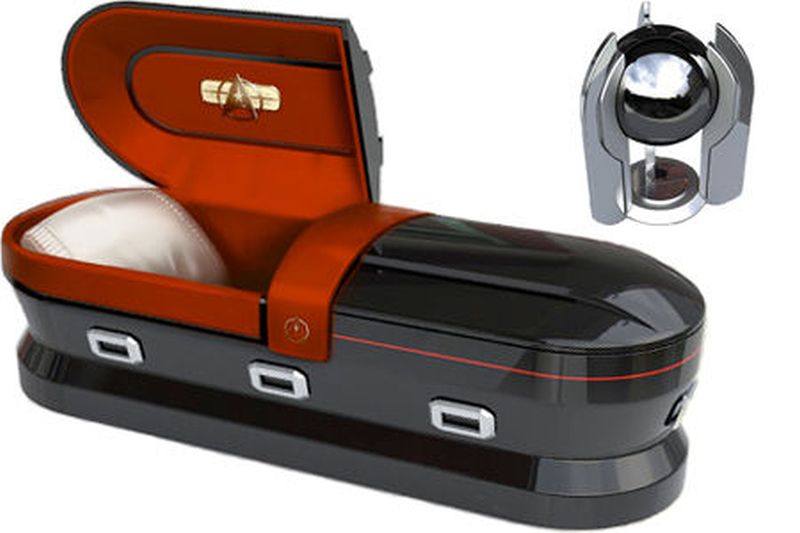 The Sci-fi themed coffin is the one for people who loved sci-fi entertainment. Be it sci-fi themes, designs, movie posters and other stuff, anything can be portrayed in the casket. Mainly this type of casket is best suited for the young ones who unfortunately departed at an early age. Starting from time travel to crazy monsters under the bed you'll find everything you want, designed on the coffin you want. Most of these are eco-friendly and made of cardboard and paper.
3. Animal kingdom themed coffin: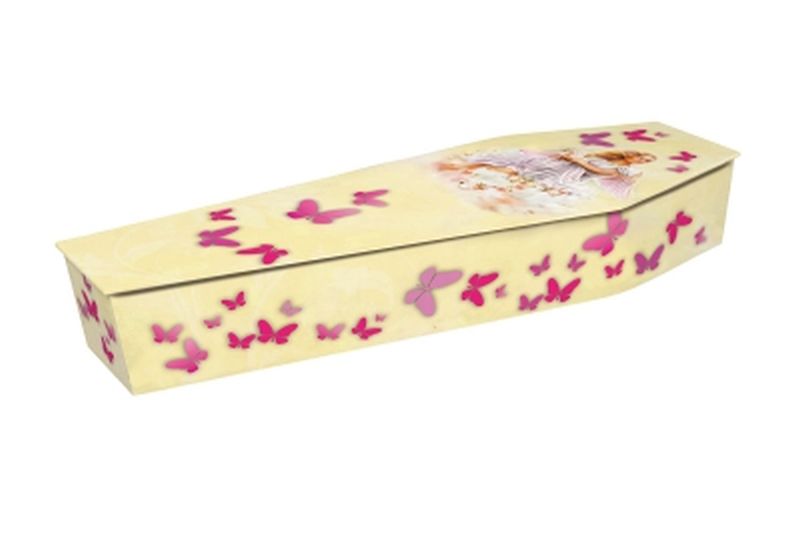 The animal kingdom themed coffin is a hunter's paradise. This theme can be used to design caskets as well and is ideal for any age groups. You can choose this concept especially if the deceased had a passion for animals or even loved hunting.  It is also ideal for people who has/have/had a particular animal/pet, they loved a lot. Starting from a cheetah print casket to a coffin with the theme of dogs can be used to design creative coffins based on this theme. These type of coffins are more popularly used for people who led a glamorous life.
4. Car based coffin: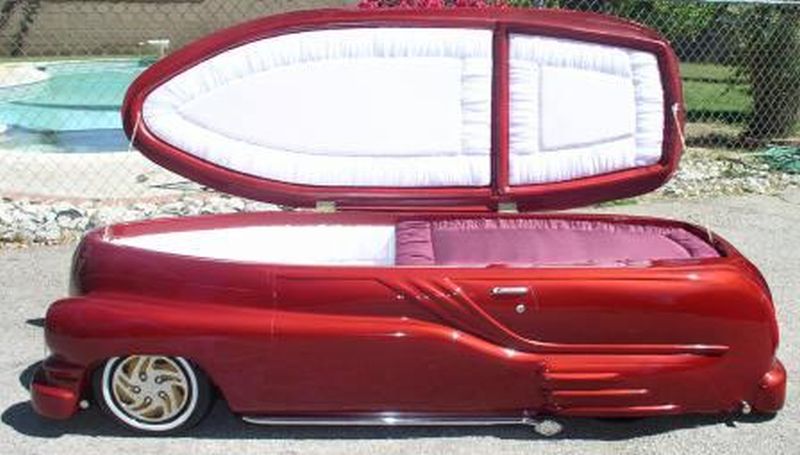 Image Source: cdn.funeralwise.com
The Car based coffin concept of the most unusual coffins and caskets; and, the most popular designs in custom caskets for sale. This type of coffins comes in a wide variety of designs based on the car model on the inspiration of the design. There can't be a better tribute to your deceased loved one who was a car freak. Just give the car model or a specific brand you want as the design and the designers will make you a great resting place for your loved one.
5. Viking boat coffin: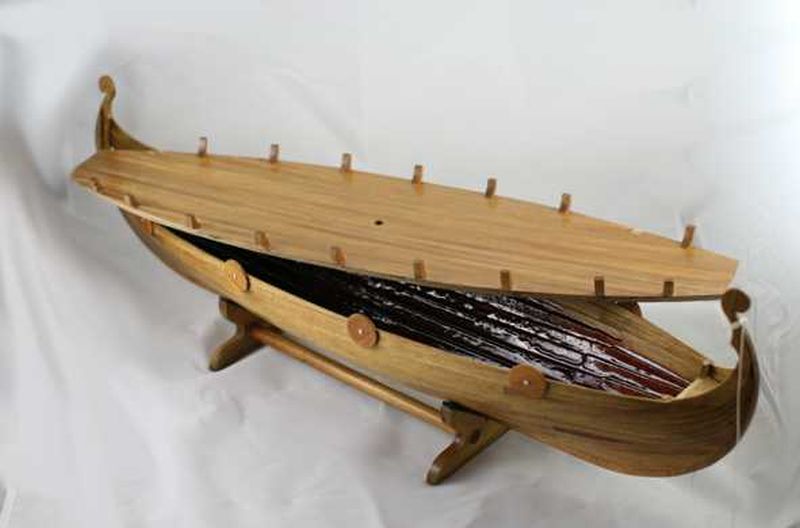 Image Source : scattering-ashes.co.uk
This one is more of a royal touch than a person's love being depicted by the caskets and coffins. Designed with great artistic feel than just simply painting it with images. This type of designed casket portrays grandeur and royal livelihood. This option is best suited for the elderly people who believed in his / her ancestor. The boat resembles that of the old style boat used by the Vikings for different purposes. Mind it, the casket won't look like a casket but more like a boat but will serve the original purpose it has been made for.
6. Beer barrel casket: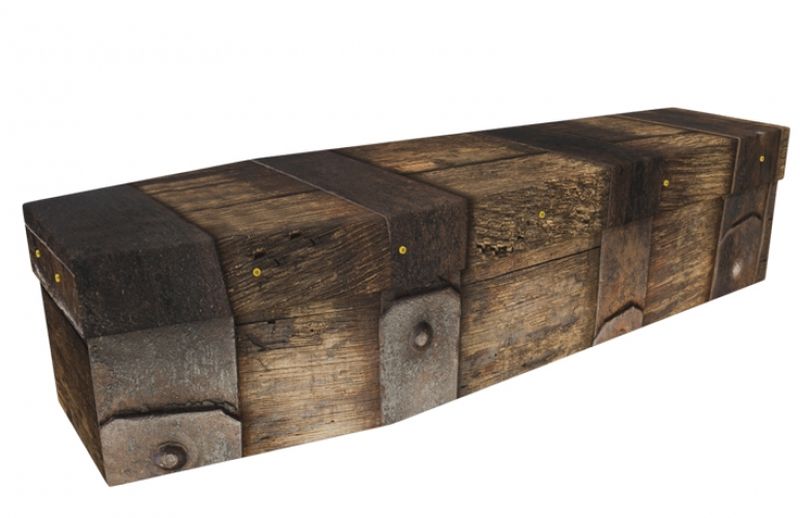 Image Source : greenfieldcoffins.co.uk
One of the most innovative coffin designs that you can consider; this is the best gift you can gift to that beer-loving freak. The person whose whole life was all about beer or being brought up in a beer barn. Specially crafted with the best of wood and painted to perfection, which eventually resembles the barrel once the person used to see and touch daily. The casket will also contain rings that are present in the casket. 
7. Egg shaped casket: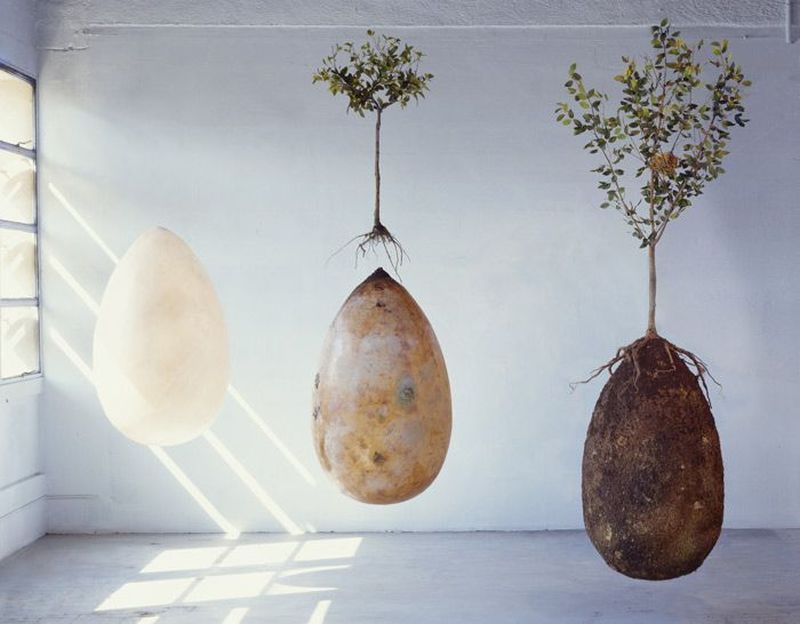 This is an eco-friendly option for a casket. Shaped like an egg this is one of the most opted options by nature conscious people. The build of the casket is as such that it gives nutrition to the soil. This is more of a burial pod than a casket but it serves the purpose and most importantly it contributes to nature. 
8. Popcorn tub themed coffin:
One of the most quirky designs available; this is the best homage to the movie buff that once used to watch a lot of movies. On the first look, you won't believe that it is really a coffin. This is all because of the detailed artwork. 
9. Crystal coffin: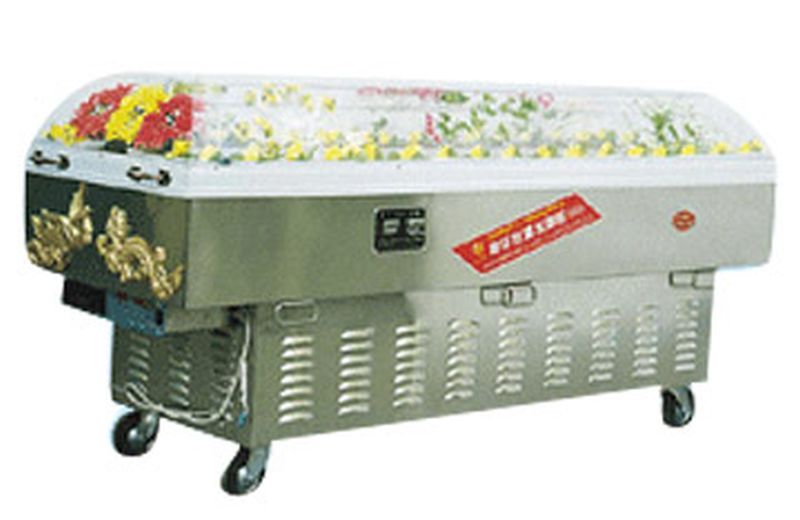 Image Source: bombayharbor.com
The crystal coffin is one of the most elegant and dazzling design. Basically represents the riches and wealth you can decide up to how many crystals you want on the casket. This is not really an option for common mass; but, if you are ready to spend a few more bucks, then this is really a great option. 
10. Guitar coffin: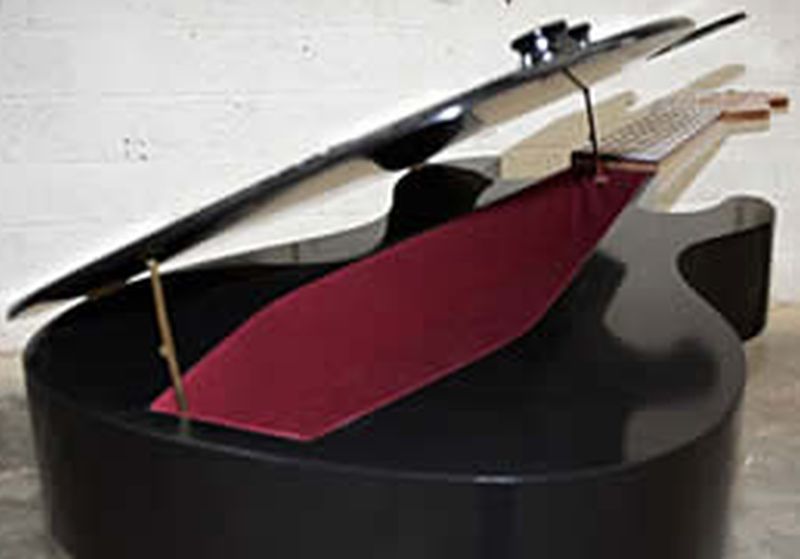 Lastly, the best casket to be designed for a music lover. The guitar shaped casket remains to be one of the most selling designs.
It is evident that most of the people don't have the idea of designed and customized coffins and caskets. But after reading this one will surely use the idea and also tell friends and relatives about the coolest way of making the souls of the loved ones rest in peace.