New apple iPhones brought some significant changes by ditching the home button, extending the display edge to edge, and including smooth gesture controls. This will be the first time, you will see face tracking camera on the front and portrait mode as well.
If you are planning to buy the latest iPhone or already bought one, then there are fair chances you will be spending a good amount of time to check the bold inventions. Here is a list of few things you should do first on iOS 12 that powers both apple iPhone XS or iPhone XS max.
Save space for more images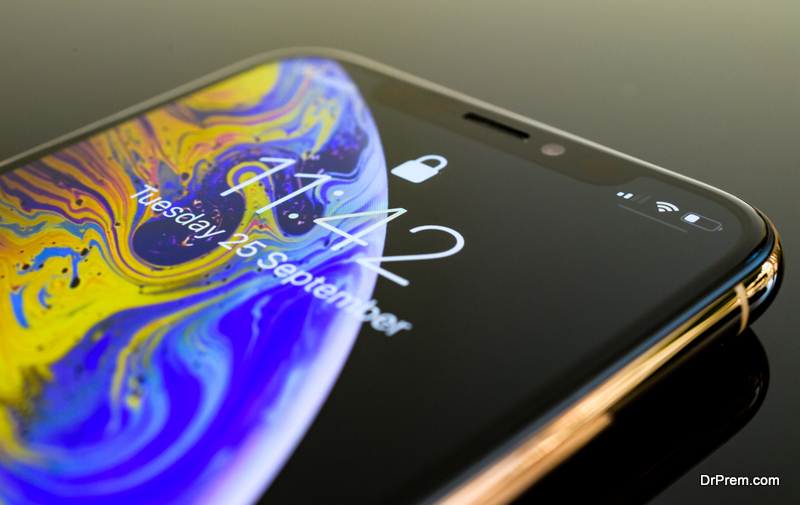 Apple iPhone XS or iPhone XS max, both come with 64 GB storage and iCloud backup. With such space, you will never want to compromise on image resolution. However, you will never want only the snaps to take all the space. So, open Settings>Camera>Formats and select High Efficiency. Now, the images will take around half of the space Keep clicking. One of the best things you should do first.
Make your Mimoji
The front camera of the new apple iPhones does more than just taking selfies, it also unlocks your phone and allows you to create Memoji. You can use Memoji just like Animoji, but it is not limited to a few characters like the latter. You can create your own Memoji that will look and even move like you.
Create your Memoji using messages app. Open any conversation and tap on Animoji icon that looks like a monkey, then tap on "+". If you cannot see the plus sign, scroll to the right. Here, you will see different options to customize the Memoji.
Register Face ID
Want to quickly unlock your iPhone? If yes, then get your face in there. If you have not done the same while initial set up. Go to Settings, scroll down to Face ID & Passcode and register your face. Face ID recognizes even if you are wearing shades or hat, but you have to look directly on the screen.
You can also use Face ID to purchase anything from Apple Store and validate Apple Pay. One of the exciting things you should do first.
Portrait mode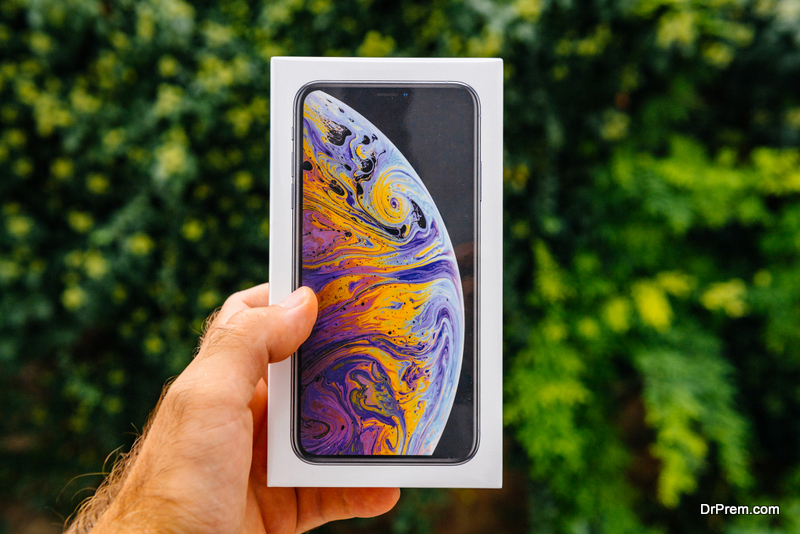 Launch the camera, select anything to click. Tap on the portrait mode and swipe through different portrait mode to see what it can do.
Check the gesture controls
Forget the home button, swiping up from the bottom gives you the Home grid of apps. You also have to swipe up on the lock screen, so that face ID can recognize you.
Swipe up and hold for a moment and you can see the multitasking window that allows you to either switch to a different app or close any of them by swiping on its image.
At the bottom of the screen, you will see a little bar that you can use to swipe left or right between your open apps.
Swipe down from the upper right corner and you will see the control center, wherein you change few settings.
Download Shortcuts
One of the most interesting features of the latest iPhones will not come with it. You have to download it. Shortcuts is a new app that you can use to start a chain of things from a single Siri command. Once downloaded, open it and create your own shortcuts to enable or disable Wi-fi, Send text messages and much more. You have to spend some time on it, but Siri's assistance may change your style of using phones.
Make use of Screen Time
This new feature of iOS 12 gives you a graphical representation of phone usage, as in you can see how much time you spent on particular apps and the number of notifications received from them. Select downtime wherein you will see calls and notifications only from "whitelisted" apps. You can also sync these settings to other iOS platforms like an iPhone or iPad. To enable screen time, tap on settings and select Screen Time.
Enable Safari AutoFill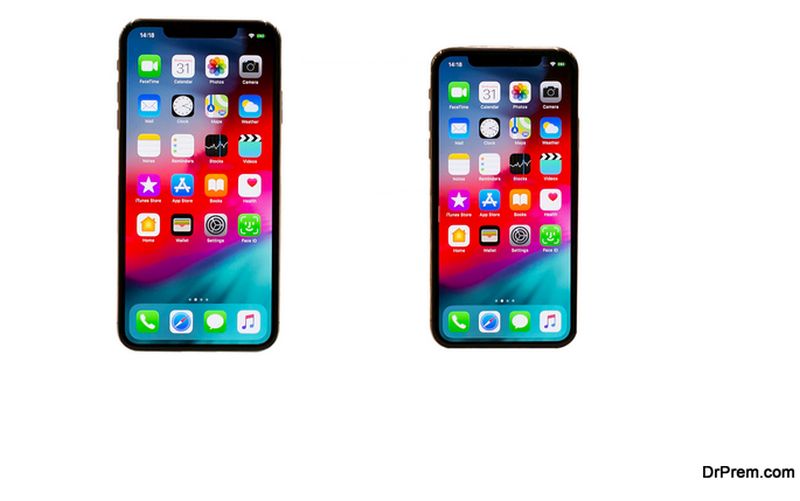 Go to iCloud settings and make sure that iCloud Keychain is turned on. Select Settings>Passwords & Accounts and enable AutoFill Passwords. Now, open Safari>Tap on Menu >Preferences and tap on autofill, check the option – Usernames and password.
Once autofill is enabled, login to any webpage through Safari and you will see a prompt to save the password to keychain. Select yes and the password will also be stored. It will also allow you to save the card numbers for online payments.
Control the notifications
Notifications can be annoying sometimes. So, this is one of things you should do first. Swipe left on any notification to see the Manage option. You can select Deliver Quietly to stop particular notification and it will not pop up again on your screen, instead stay in notification center without making any noise. Select Settings at the bottom, to see other related options.
Customize display options
Select Settings>Display and Brightness and using True Tone decide how you want to behave the display in different light conditions. Disable the Wake at Rise option if you do not want your iPhone to turn one once you pick it. Change the auto-lock timer to suit your needs or customize the night shift to make sure that your iPhone never stays and keeps you awake as well at night.
You can enable to disable auto brightness from Settings > General > Accessibility > Display Accommodations.
Wake up Siri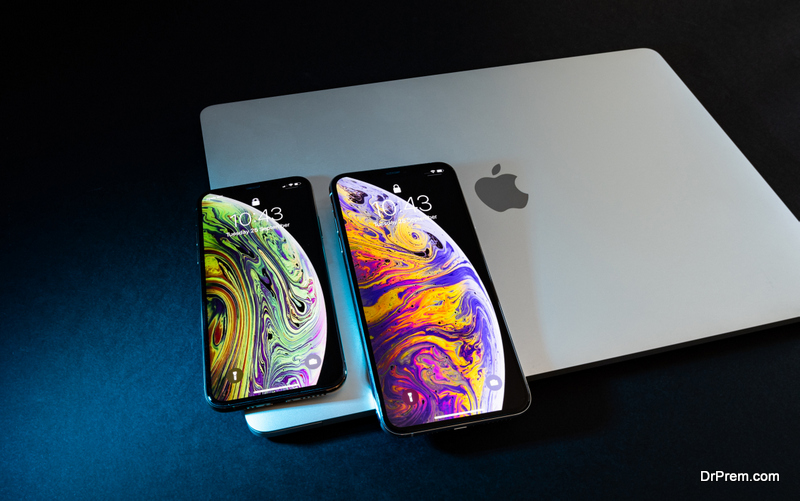 Press and hold the button on the right side of your iPhone XS or iPhone XS max to summon Siri, more than your personal assistant. Give her some voice commands to check her accuracy.
Play a game
Test the powerful processor and Super Retina HD display by playing any game. Suggestion, play Warhammer AoS: Realm War as it has stunning graphics.
Take screenshots
If you want to share any information with your contacts, press the right button and at the same time press the volume up button. If done correctly, you will hear a camera shutter sound and the screenshot preview will appear at the bottom left corner.
Force Restart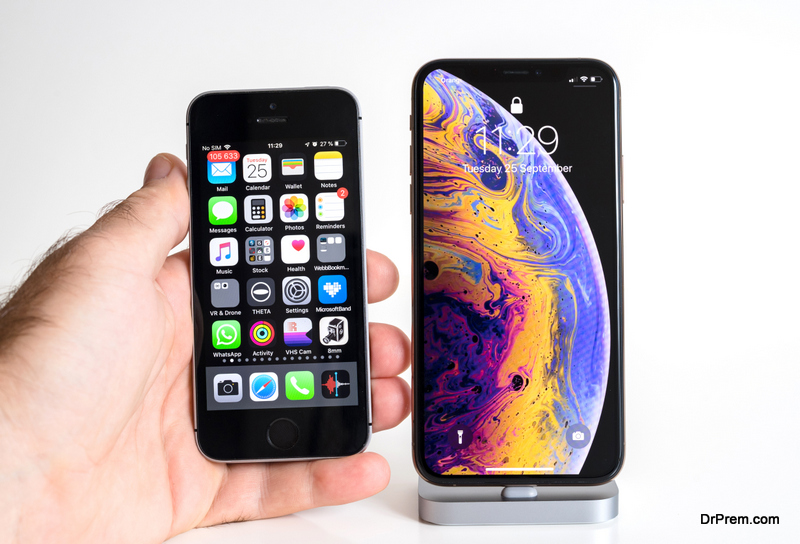 There will be times when you will require to force restart the iPhone. So, it is better you learn it initially.
Without the home button, the process is little different here.
Press and release the volume up button.
Press and release the volume low button.
Press and hold the side button until you see the screen turned off and coming back with Apple logo.
Spent some time exploring the features and you will learn other tips and tricks. Last, but not least, purchase a screen guard and protective cover for your new iPhone. Take our suggestion, go for Apple accessories.