Over the last several years, capsule wardrobes have claimed the spotlight as part of a larger emphasis on minimalism – and there's a lot to commend this approach. For example, many women find that opting for a capsule wardrobe helps eliminate decision fatigue; it's why Steve Jobs always wore the same thing. What exactly goes into a capsule wardrobe, though, remains a topic of some debate, and one item most women could do to downsize is bags.
When it comes to choosing bags for your capsule wardrobe, the only bag you really need is a durable zipper tote. Whether you're headed to work, on vacation, or to the mall with friends, this bag can do it all.
1. It Lasts Forever
Zipper totes come in a variety of materials and styles, but when choosing the right one for your capsule wardrobe, you want an attractive and durable leather zipper tote because it will last forever. While cheap zipper totes may not even carry you through a summer of errands and beach trips, a leather bag just takes on more character with age, becoming supple and distinctive. Quality leather goods are also made with care compared to so many fast fashion bags, so you can trust they won't fall apart.
2. In Covers All Life Phases
One reason most women have so many bags is that we've been taught we need different bags for different purposes, but you don't need as many items as some would lead you to believe. Take diaper bags as an example. A quick look at diaper bag styles reveals bags that appear styled for baby, rather than mom with characters like Peter Rabbit, neutral packs that put function ahead of all else, and the handful of stylish "anti-diaper" bags. But why buy a diaper bag at all when you could just pack baby's stuff in your usual bag?
The same is true about a lot of niche bag styles. Do college students really need a school bag, or can they use the same style of zipper tote they might carry to work? It's certainly worth considering why we own so many bags that are one trick ponies when one bag can carry the load.
3. It Goes from Day to Night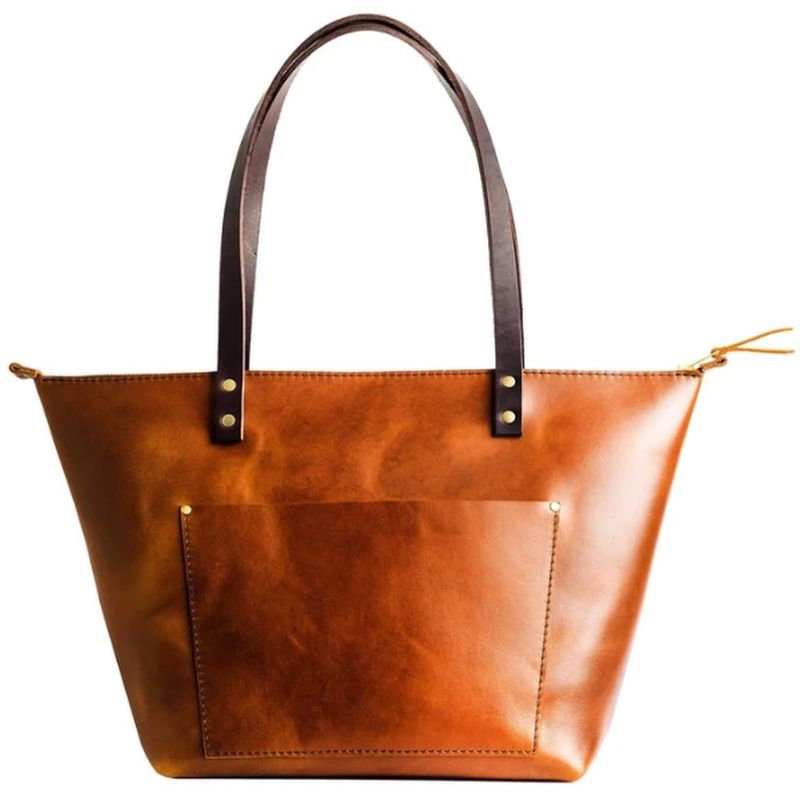 Leather is a timeless material, made for all occasions, and that includes transitioning from day to night, from office to the gym, or to a dinner out. It also comes in neutral tones, which allows leather to pair with the full scope of your wardrobe, particularly if you choose dress shoes, belts, and other accessories in matching leather. This simple pairing style makes it easy for a leather zipper tote to go from day to night – just slip on some dressy shoes or trade your workday blazer for a bolero and you're ready to go. Your bag already matches your look and leather hardly ever looks out of place.
Don't let your capsule wardrobe be overrun by a collection of bags, most of which you only use a few times a year. That's just a waste of time and money. Instead, invest in one bag that can do it all. You'll be glad you did.
Article Submitted By Community Writer