Don't deny it – you've really lost count of the number of times you opened your closet to find an interesting outfit, only to end up with the words "I've nothing to wear!" slipping out of your mouth. Imagine, how easy life would become if you can declutter your wardrobe and have to pick up a great outfit from a sparse collection! Enter – the capsule wardrobe!
A capsule wardrobe, as the name suggests, a capsule sized wardrobe (not exactly capsule sized, but you get the gist) that has a maximum of 30-40 outfits and 4-5 pairs of shoes that you wear for three straight months.
This means, what stays in a capsule wardrobe is a small collection of outfits you really need and really love. Nothing less. Nothing more. The idea of a capsule wardrobe is fashion minimalism at its best.
What is a capsule wardrobe?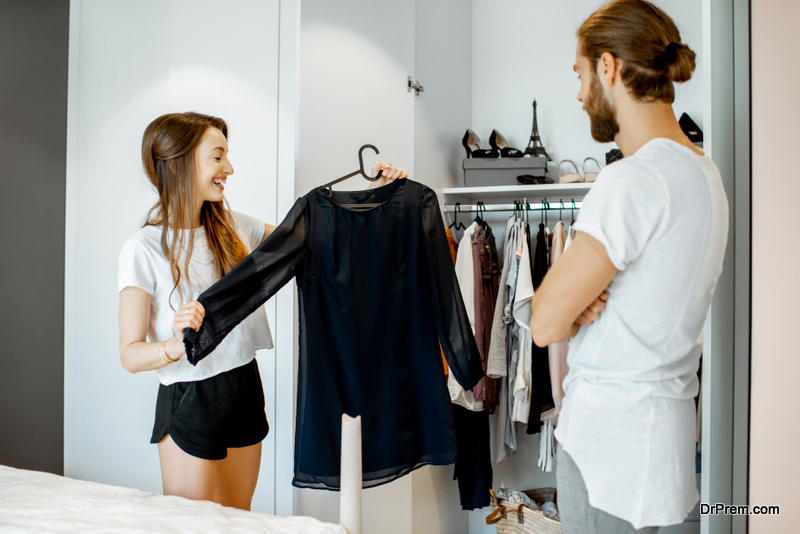 A capsule wardrobe is your small collection of essential clothes and outfits which you can wear anywhere, anytime. So, think about white tees, blue denim jackets, and a couple of good jeans. Or think of the little black dress, a formal knee-length one-piece, or a full-sleeved mid-length dress with an overcoat or a blazer.
A capsule wardrobe is also a collection of outfits that coordinate well with each other – pairs of outfits you can wear by swapping one with the other. Take the white tee, for instance. One white tee can be paired with black denim, blue denim, a short skirt, or a legging; and that same tee can be styled with an overcoat, a jacket, or even a sweater.
So, now you know – a capsule wardrobe is where style, comfort and utility can be condensed to a form a collection of around 30-40 outfits, shoes, jewelry you need and you love.
When mega celebrities are turning from fast fashion consumers to slow fashion advocates, sporting style and sustainability from their capsule wardrobes, here's why you should try out this fashion hack for yourself as well.
A capsule wardrobe allows you to focus on things that matter
If you spend thirty minutes picking an outfit for the day, and then lament about how fast 24 hours go by, you need to have a closer look at your wardrobe.
Wasting time battling the closet chaos is a mistake that prevents you from focusing on things that really matter in life. When you are buried under a pile of clothes to choose from, you are not letting yourself 'smell the roses'.
That's where a capsule wardrobe comes into play. This kind of wardrobe allows you to declutter your fashion space and lets you concentrate on better, finer, more important things in life.
Those thirty minutes can be well spent on reading 10 pages from your TBR booklist. Maybe you can use the thirty minutes to meditate, perform yoga, or go on a morning walk. Moreover, if you are always cribbing about not getting enough quality time with your family, take those thirty minutes and make the most of them!
A capsule wardrobe lets you tackle decision fatigue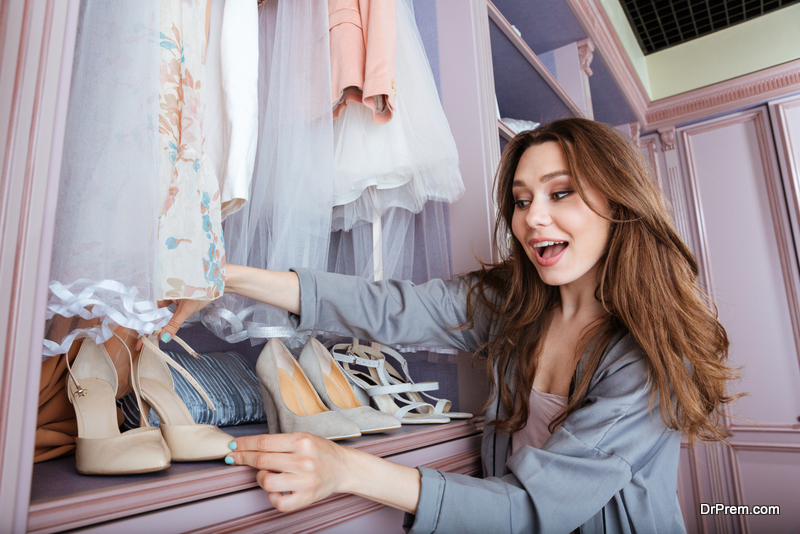 You know what it is like when you are so confused between multiple outfits to wear for the day that eventually you pull your hair and go 'argh!'. That's exhaustion, that's frustration, that's fatigue – and by the time you are ready to head to work, you are already tired and worn out. Decision fatigue has set in.
But when you opt to have a capsule wardrobe, you are opting to tackle decision fatigue heads on. By having a compact wardrobe of say, 30 outfits, you are eliminating the chance of confusion about choosing the perfect outfit every day.
Again, the time and energy you save by going for a capsule wardrobe can be put into good use for other crucial activities or pursuing a hobby you've always wanted to.
A capsule wardrobe allows you more space for important things
With a capsule wardrobe, storage space isn't an issue anymore! Imagine the feeling of being able to finally have space for a bookshelf, because the huge wardrobe isn't holding up any!
Or feel the satisfaction you'll get when you are finally able to put fashion minimalism into action! What's more, by choosing a capsule wardrobe for yourself, you are doing your wallet and planet a big favor.
When you wear less, you buy less – and you save money! When you wear less, you buy less – and you save the planet a little by not contributing to the rage of fast fashion!
So, minimalism, sustainability, and savings – you hit three targets with a single arrow. How amazing is that?
However, if you are like most people, i.e. confused about what a capsule wardrobe looks like or how to build a capsule wardrobe, you might hesitate to choose which outfits to keep and which ones to let go.
Don't worry, we have a solution for this problem as well!
How to build a capsule wardrobe?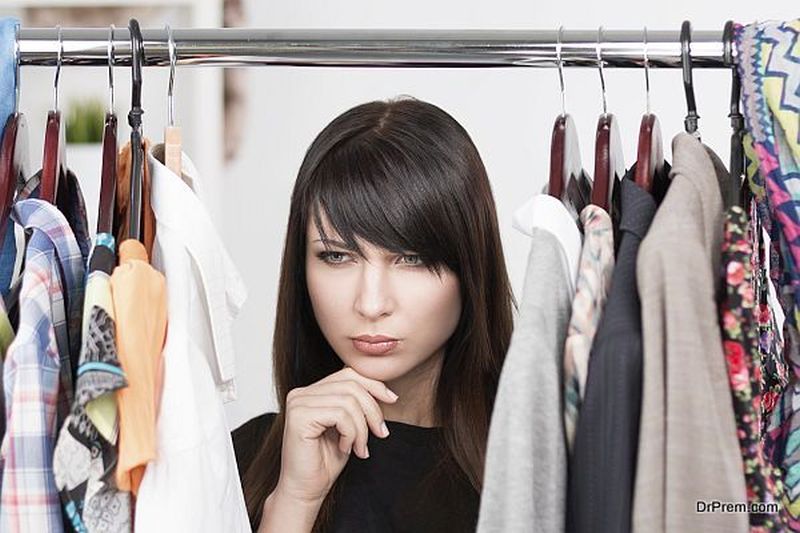 It's so easy to get your fashion minimalism in place! Follow the steps below to create your capsule wardrobe.
Throw all your outfits on the bed
Yes, really. Just throw all your outfits on the bed. Look at them. One by one. The visibility factor will make it easier for you to really see how 80% of your clothes go unnoticed – you don't remember buying some of them!
Now you know which outfits you love to bits and pieces. Retain them. By this time, you must have also understood how many clothes are really essential to your day-to-day life. Keep them with you.
And suppose you are not ready to part with that jazzy top (because who knows, you may need it for an event next month!), keep it aside. Or better yet, keep in a different room.
Any outfit that you are willing to wear in the next three days should not be a part of your capsule wardrobe.
Create categories for your outfits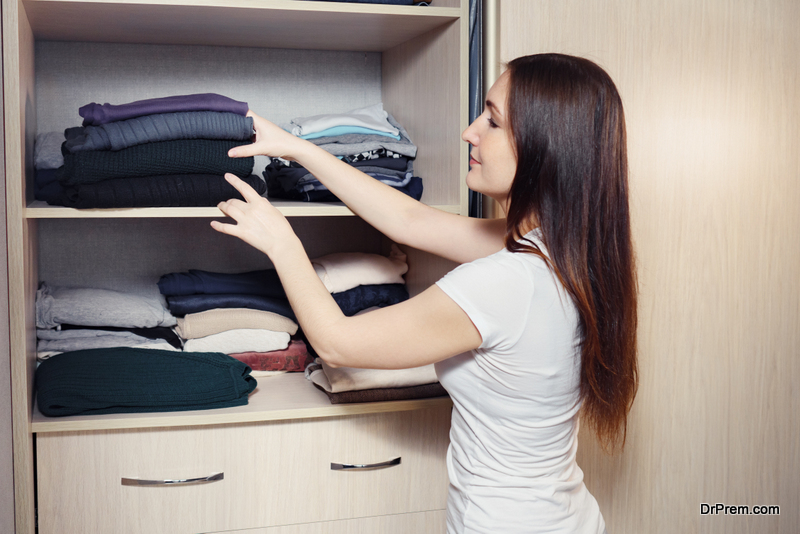 Instead of hoarding hundreds of outfits in a closet, a capsule wardrobe allows you to really segregate your clothes in numerous categories. If you still struggle with deciding which clothes to keep and which to discard, put them in one of these four categories.
Keep: If the outfit fits you well, if you wear the outfit in a frequent manner, and if you really like the touch of the outfit on your skin, keep it in your wardrobe.
Keep?: If you aren't sure whether you want to keep the outfit (you love the outfit, but don't/can't wear it frequently), as discussed above, keep it in a different storage space.
Don't keep (donate): If you don't want this outfit, but it's too nice to be in the trash, consider donating it. Not only will you declutter your wardrobe, but also filling theirs who are in need.
Don't keep (trash): This is the easiest thing to do. If an outfit has become an eyesore for you, turn it into trash. You will most likely find such outfits stuffed in the back of your wardrobe.
Choose the 33/37 outfits and accessories you really want
Now, the final part. Choosing your collection of 33/37 items for your capsule wardrobe. Some people are happy with just 33 items, while some require a couple more to fill up their small closet.
Go with the number you are comfortable with. There's no hard and fast rule. The idea behind a capsule wardrobe is to feel happy and satisfied with less – to understand that less is actually more enough than more.
If you are confused about choosing your collection of basic outfits, you can start by choosing a pair of jeans, a pair of skirts/shorts, 3 tops. 3 shirts, 3 dresses, and a pair of jackets/overcoats/blazers. With 19 outfits already chosen, you have space for 13-17 more before you run out of space in your capsule wardrobe.
Now, for the accessories. A pair of bracelets, sunglasses, hats, handbags and scarves will most likely do the trick.
When it's time to select your shoes, you can go for two pairs of flats, two pairs of heels and two pairs of sporty shoes.
There you go! You have successfully curated your collection of 33-37 items for the capsule wardrobe.
One last rule: Choose your outfits and accessories according to the season. Don't choose dresses if it's winter, and go for full sleeved tops if it's summer. Keep your rainy shoes when the showers are making their presence felt.
Why?
Because once you fill up your capsule wardrobe, you can't go shopping for three months! So, pick your outfits according to the season.
So, are you ready to try fashion minimalism?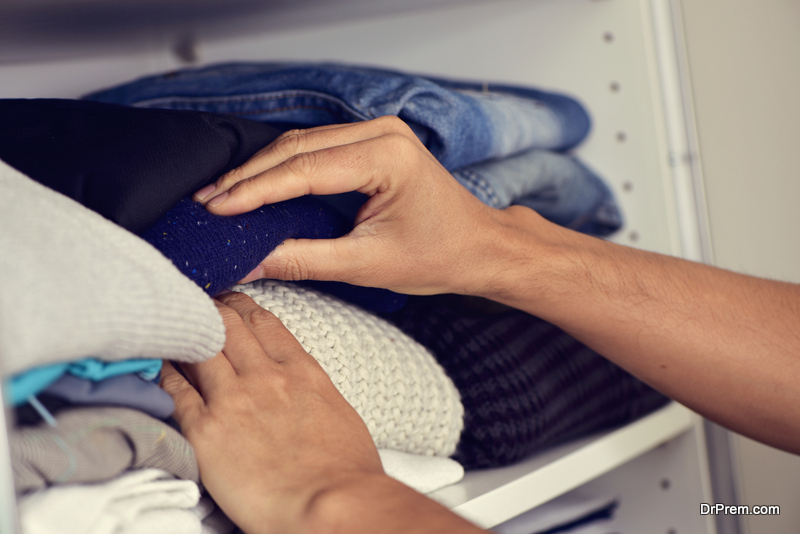 When we are turning to sustainable options in all walks of our life, why should we leave fashion and dressing behind?
A capsule wardrobe is the best way to cut down on your obsession with fast fashion, opt for sustainable fashion choices, reduce unnecessary expenses on things you don't need, and save a lot of time, energy as well as money in the long run.
So, what are you waiting for? Try keeping a capsule wardrobe, and see how style, comfort and utility all blend into one!