So, you're going away for a bit, and you're worried about your fish—how can you possibly feel at ease when you don't know how to feed them while you're away?
The first thing you need to know is that you can relax because there are all kinds of options. You're not the first fish owner who has had this dilemma, and there are simple answers to this. But there are things that you need to keep in mind before you pick out a plan to keep your fish fed.
One of the things to consider is how long you plan to be away. Some fish will be fine without feeding for two or three days, but if there are circumstances that could cause you to be out for much longer than that, then you'll need a back-up plan.
Furthermore, the duration in which your fish can go without feeding is dependent on what breed they are, their age, and even their size. It's challenging to be sure because each fish has different needs, and if you're going to be away for an extended period then it wouldn't matter how long the fish can go without food. For this, you'll need a more concrete plan on how to go about it.
Not to worry—we have the answers that will ease your mind and keep your fish healthy and happy. The great thing about these solutions is that they work whether your fish are in a tank, a pond, or saltwater.
Take a look at these solutions below and see which works best for you:
1. Use an automatic fish feeder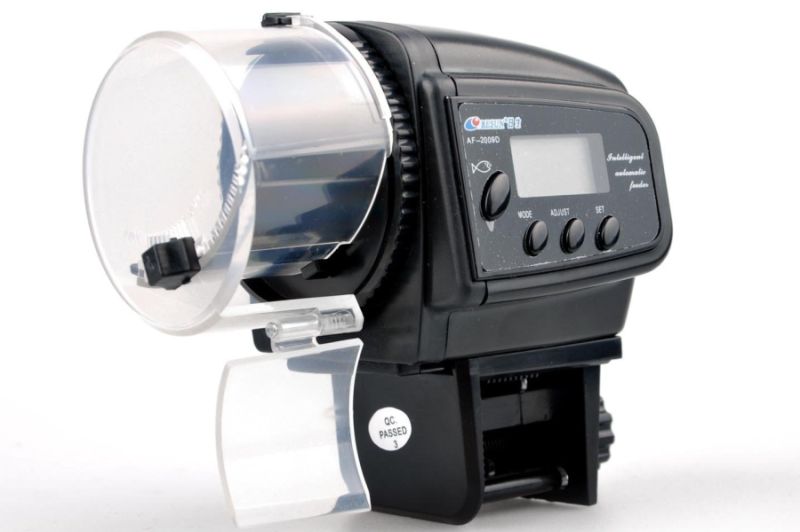 Maybe getting a fish sitter isn't possible for you. Thankfully, there are automatic fish feeders available on the market. The trick is to invest in quality. Some of the best smart feeders can feed your fish for up to six weeks, and can even scan the condition of your tank.
But there are some cheaply made feeders out there—whatever you do, please don't fall for them. If it's too inexpensive and seems too good to be true, it probably is. The problem with these poorly made fish feeders is that the fish food stored can be exposed to moisture, and you know what happens when fish food gets moist—it clumps up. In short, the fish won't get fed because the food is stuck.
Another scenario that can happen with lousy fish feeders is that they can release all the food at once. Sure, it will feed your fish once, but they'll starve for the rest of the time you're away, and excess fish food in the tank can throw off the balance of your tank and clog your water filter.
What you need is a reliable feeder that stores food well and releases food regularly. Click here to learn more about these devices.
2. Get a friend to help out
Automatic feeders can be expensive, and you may not have time to go shopping for one or to wait for it to get shipped to you—your trip might be sudden, and you need a quick fix.
If you have a close friend or family member who's willing to help you out, then you could talk to them about how to properly feed your fish. Leaving a note or written instructions will also be an excellent way to remind them how to do it. If you're worried, you can give them a call to remind them when to feed the fish to make sure that they don't forget.
However, it would be best if you only accept help from someone you trust and with whom you feel comfortable leaving the keys to your home. Of course, if you're leaving your fish to these friends, you probably trust them enough anyway!
3. Introducing your fish to feeding blocks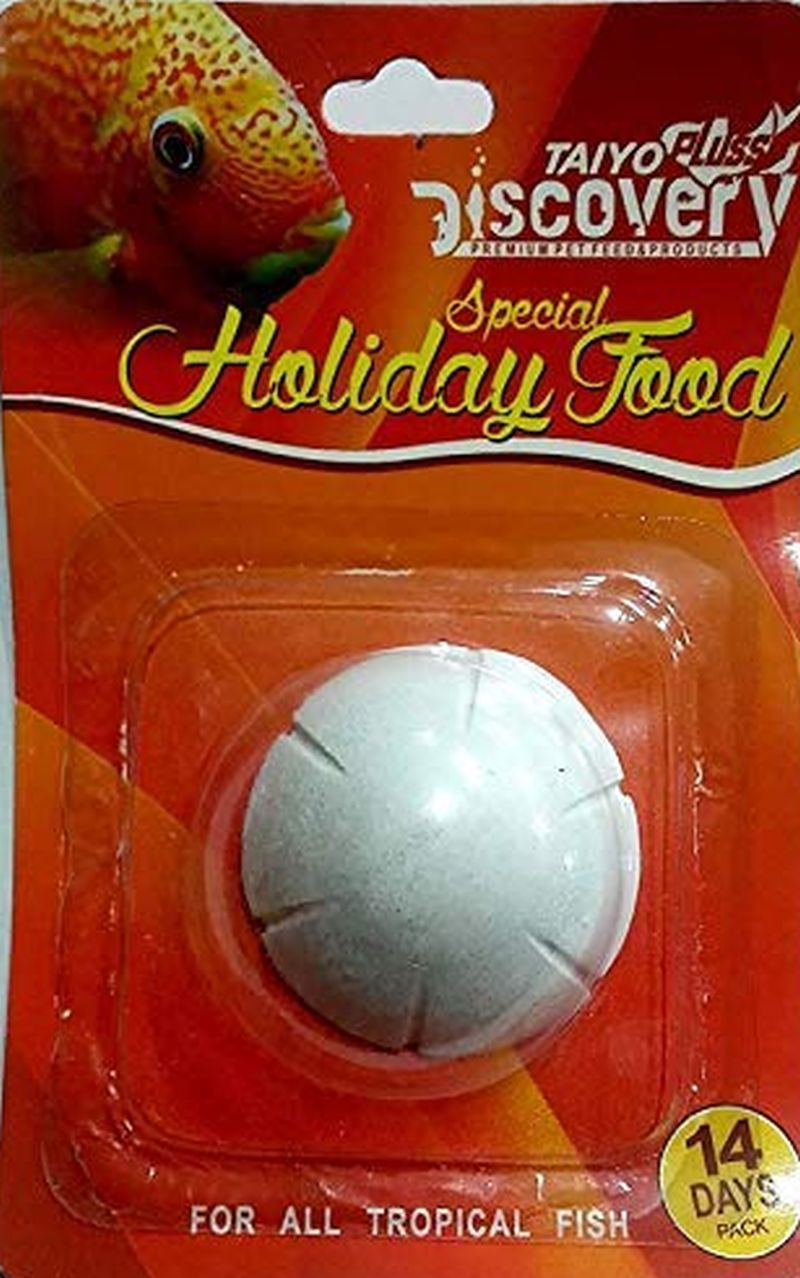 Have you heard of feeding blocks? They're exactly what they sound—blocks or tablets of fish food that disintegrate slowly. Typically, these will last for 3–14 days.
But it does come with its drawbacks, like unevenly feeding your fish. Sometimes a tablet or block breaks apart too fast. This could cause your fish to be fed too much at once and then starve later on. It could also cause your tank to fog up and increase ammonia levels.
So, before you go on vacation and use these blocks, it would be great to try it out beforehand so you can observe how well the fish like it and how long it lasts. The great thing about this is that it's an inexpensive option, too. 
Conclusion
It's normal for every pet owner to feel guilty about leaving their pets behind. But you don't have to feel bad about it. Having a back-up plan for your fish to be taken care of while you're away is part of your responsibility, but it doesn't have to be a daunting task. With these simple options, your fish will be alright!
Article Submitted By Community Writer