Creating the ideal concept for your wedding day is like solving a huge jigsaw puzzle.
Each of the parts – your ideas, visions, and imagination, has to fit in perfectly, resulting in a reception concept that will represent you, your partner, and your unity.
For an unforgettable experience, your wedding concept needs to have its inner logic based on your characters, style, and personality.
Here are the four crucial tips on how to make it work.
1. Pick Your Theme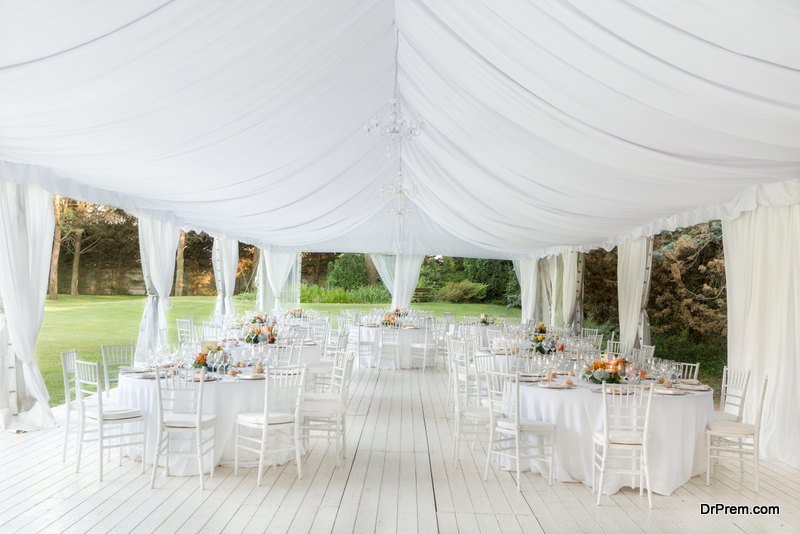 Early in the planning process, you and your partner will set a date and a venue for your wedding, and somewhere around that time, you will also need to settle on a theme.
These choices usually go hand in hand. They reflect you as a couple, the kind of atmosphere you want to create at your wedding, and the way you wish your guests to feel.
A decision to say your vows in the Little Chapel, one of the Canterbury Wedding Venues, fits perfectly with a vintage theme to the decade you feel personally connected to. On the other hand, a summer wedding on the beach is an ideal setting for choosing a nautical, boho, or tropical wedding theme.
Choosing a theme early on in the planning process will help you shape and craft the look and feel of your wedding, including color palette, decor ideas, and attire.
However, there are no set rules on playing it right, so in reality, a couple can combine wedding themes, create a new one unique to them, or decide they don't need a theme after all.
2. Choose Your Color Palette
When designing your wedding, one of the most critical decisions is choosing your color palette, as it will affect the overall atmosphere of your wedding.
Ask yourself whether you prefer darker, intense or lighter, soft colors. Think about colors you and your partners love – a brief look at your wardrobe, furniture, and home styling can be helpful to remind you of your favorites.
It can also make it easier for you to choose one color you love and pair it with a maximum of two or three complementary colors.
Remember that the elements such as the furniture materials or background of your venues will also contribute to the color palette. If you're having an outdoor wedding ceremony, consider the bright blue colors of the sky above you and the green colors of the trees surrounding you, as they will also be a part of your color palette.
Let your color palette guide your decision-making, and don't include any elements that don't fit the overall color style. You'll be surprised to see how taking this one simple step will make your wedding design stand out.
3. Use a Motif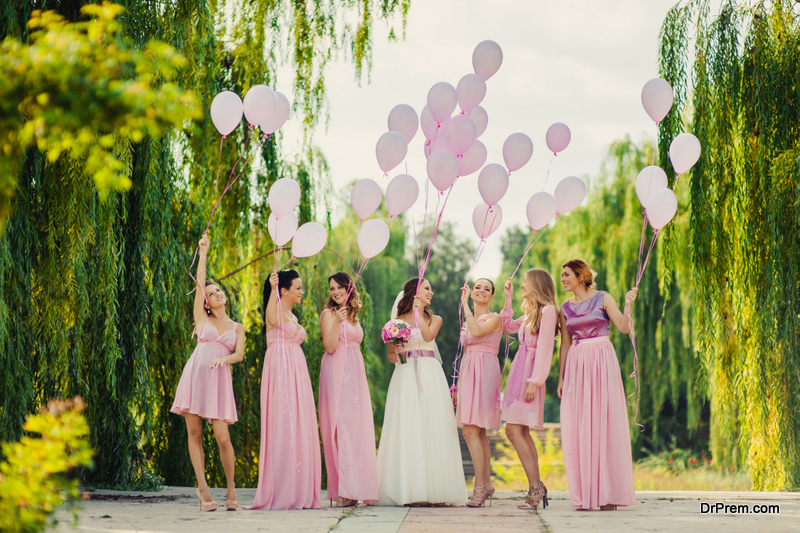 The best way to ensure the consistency of your wedding venue is by choosing certain elements that will repeat throughout your wedding – the shapes, colors, and tones of the design you use. This kind of recurring element is called a motif.
Decide on something you two value as a couple. It can be a specific design – a dove, a leaf, or a star which you can use on the tablescapes, the wedding dress, and the stationary.
Your motif can also be a particular color combination, like rust and teal, which you can use for the wedding dress, wedding decor, desert, and beautiful bridesmaid dresses.
Using a motif throughout your wedding will tie your big day together from beginning to end.
4. Choose Your Attire Early
Your wedding dress, bridesmaid dresses, groom, and groomsman attire are all important elements of your wedding concept, so you should solve them early on.
We all know that choosing the perfect wedding dress can be a challenging process, so it is best to start your search right after you've booked your venue and finish with the purchase 7 to 8 months before the wedding. This way, you will have enough time for all the alternations and fittings. Don't forget that you will also need to choose the outfits for all the pre-wedding events, such as showers, rehearsals, or brunches.
Wedding planning can be demanding, but if you get too caught up in it all, try to remind yourself what the big day is all about – you marrying the love of your life!
Article Submitted By Community Writer