If you are planning an outdoor wedding ceremony, your wedding décor depends heavily on the surroundings. No matter how good your décor is, if the surroundings are drab, it would look out-of-beat at best. So, the first and the most important thing is selecting a scenic wedding location. Once you are done with it, here are some simple and elegant wedding decoration ideas that you can choose from.
1. Wreaths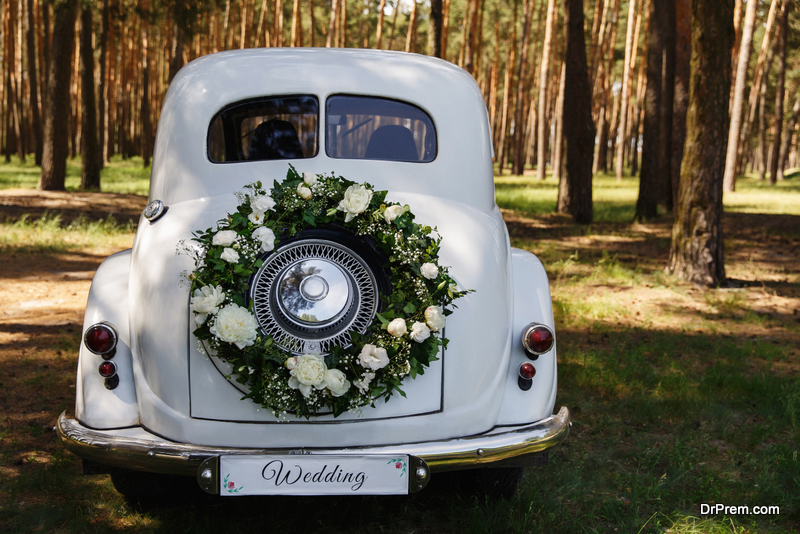 Irrespective of whether it's an outdoor wedding at the countryside or in the suburbs of metropolitan, wreaths almost never goes wrong. We suggest that you go for natural ones, but make sure that they are fresh and can bear the brunt of the weather. The best way of utilizing them in the décor is by hanging them at the reception or at the place of the wedding ceremony.
2. Chairs or Benches
Depending upon the availability, space and the quality, you can either go for elegant reclining chairs or ceremony benches. Just make sure that they are simple but not too drab. If the surroundings have ample greenery, a slightly cream white would be the best. In case of chairs, you have another option. You can go for simple minimalist chairs, which just disappear in the surroundings.
3. Swings
Outdoor weddings are incomplete without trees and foliage. If you add matching wooding swings to them, that's a great addition to the beauty. Not only are they affordable, if you have a variety of them to your décor, they also serve as a major attraction. In addition, they could even prove to be a beautiful supplement to the chairs.
4. Gifts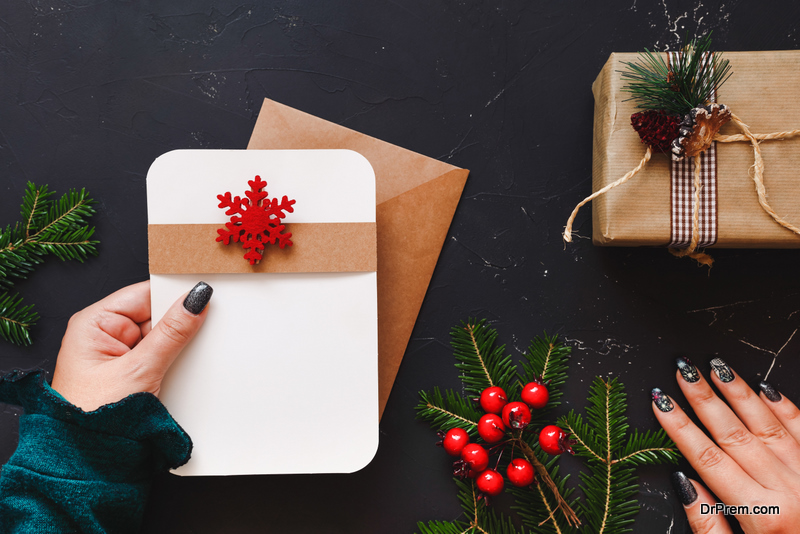 What's a wedding without gifts? When you are planning your outdoor wedding ceremony, you have to make sure that the gifts that you have bought are covered in such a way so as to match the surrounding décor. Something like golden wedding gift ideas would do the trick. Place them in a flowery corner and they'd surely catch everyone's eyes.
5. Lanterns
Outdoor weddings are best in natural lighting. In case, however, if you are planning to carry your wedding ceremony well into the night, you should pay particular attention to the lighting. From all the lighting options available lanterns are usually considered best for outdoor weddings. In addition, you should also pay special attention to what type of lighting is used within the lanterns and how they light up the surroundings.
6. Chalkboard Signs
Weddings are incomplete without delicious food and menus accompanying them. For outdoor wedding ceremonies, chalkboard menus tend to provide a perfect match to the surroundings. In addition, they also make it easier for you to add or remove the name of a food item (which happens more often than one usually imagines).
7. String Lighting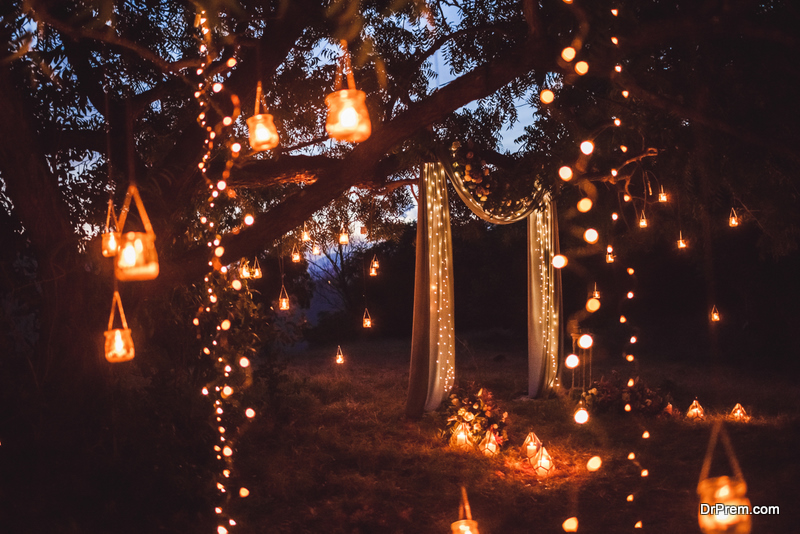 Generally, when one thinks about outdoor wedding at night, string lighting might be what the first thing that comes to mind, as it is the standard. But don't you miss it. Hanging from one tree to another, they provide the most convenient way of lighting up the surroundings.
8. Outdoor Furniture
If your budget allows it, this is something that would particularly add a great deal of novelty to your wedding décor. To add more comfy feel to the wedding you can go for something like rustic outdoor furniture.
9. Floral Welcome Signs
When you are planning an outdoor wedding party, you'd get floral welcome signs by default, but that's not reason enough for you to ignore them. Keep them simple, and make sure that the flowers are fresh, in a proper pattern, and do not dominate the signs. They should simply serve as a highlight.
Article Submitted By Community Writer