Gone is the new year party, and next year's party is miles away. We hope you've had a lot of fun during the last year's party. If not, you can make it up for that in next year's party. However, we suggest you to do it this time by changing your fashion. By collecting the following new year party dresses, you can assure that you have plenty of choice for next year.
When new years are around the corner, it's the biggest day for partying. One of the most waited time of the year where you have lots of fun, get- together to welcome the New Year with full enthusiasm. So have you done with all the plannings and the most importantly choosing the best outfit for your New Year party? If not, we have come up with some of the best and trending fashion to get inspire from and choose the best outfit for your party night. Here are the options for some of the trending New Year party dresses for women which you can get it for yourself.
1.     Black & silver shimmer knotted shift dress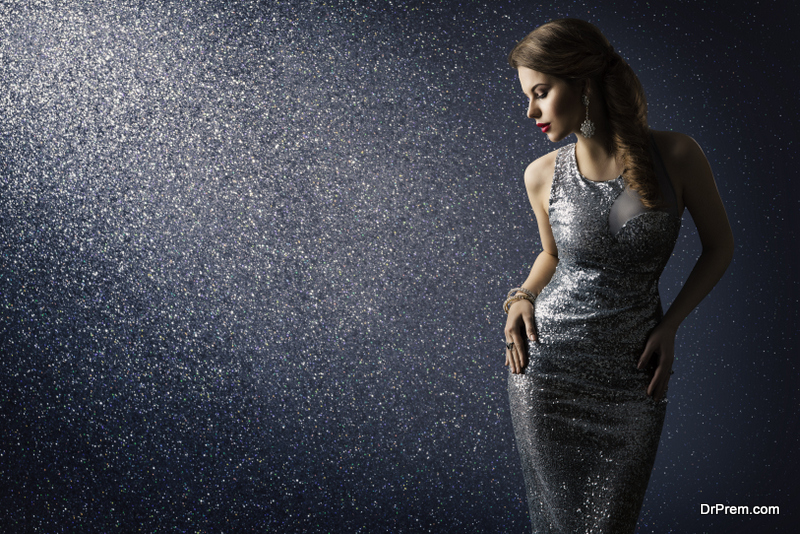 This is the most trending and easy to wear outfits this season. A little shimmer is all we want in our lives and what's more gorgeous than a nice shimmery dress. This one is a nice shift dress with low neck and with shimmers. Go for a black or silver dress which shimmers, or you can even have both mixes of two colors in one dress. The knotted waist looks super attractive and gives a perfect classy look. You can pair it up with nice black heels or if you want to keep it neutral, just grab sneakers and you are ready to rock the New Year party. 
2.     Women's Festival Party Style look
This look is the natural look which is here to give you the earthy tones. This is something which can definitely make you stand out in the crowd. A long skirt with a cut of shorts, embroidered tunic, a furry jacket or stylish leather or cropped jackets. The idea is to style with some loose fitted clothing, classic embroidery this party season which gives a creative look to your style. If you want, you can complete your look with flower tiara or garland, a nice piece of necklace and style it with a nice pair of sandals.
3.     A black little dress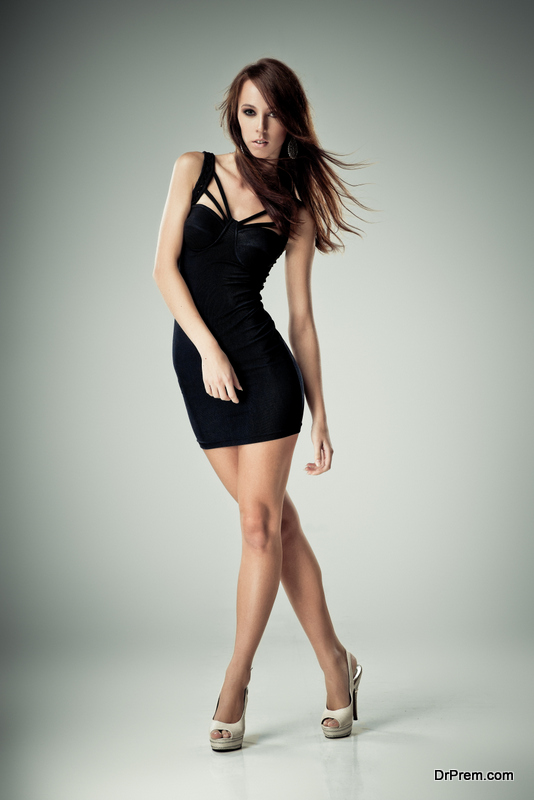 This is the Perfect New Years Eve dress look for the season. A black little dress is what every girl own in her wardrobe and it's always a great option to carry whenever you are in doubt. If you are confused as what to wear and what not, it is just enough to flaunt your style. This dress makes you comfortable, boosts your confidence and makes you look gorgeous as always. So glam up your look with some of the classy and elegant accessories, try some statement jewelry and necklace. Style it with back shimmery high heels, nice stilettos to give it a perfect party look.
4.     High waist pants with a sheer shirt
Now this one's is a perfect New Year's Eve outfits for women 2019. To flaunt something new this party season. If you like high waist pants and trouser, pair it with a sheer shirt. You can use leather pants, metallic pants or a trouser made up of shimmers and hues and select a nice sheer top to compliment the look of the New Years Eve. Do not forget to accessorize with a nice pair of the necklace. Have nice stilettos or high heels which make your look interesting and party ready. Do not go for too glowing and heavy necklace and instead go for a classy pair of Jewelry, diamond studs or pearl with a nice bag or clutch.
5.     A Festive Jumpsuit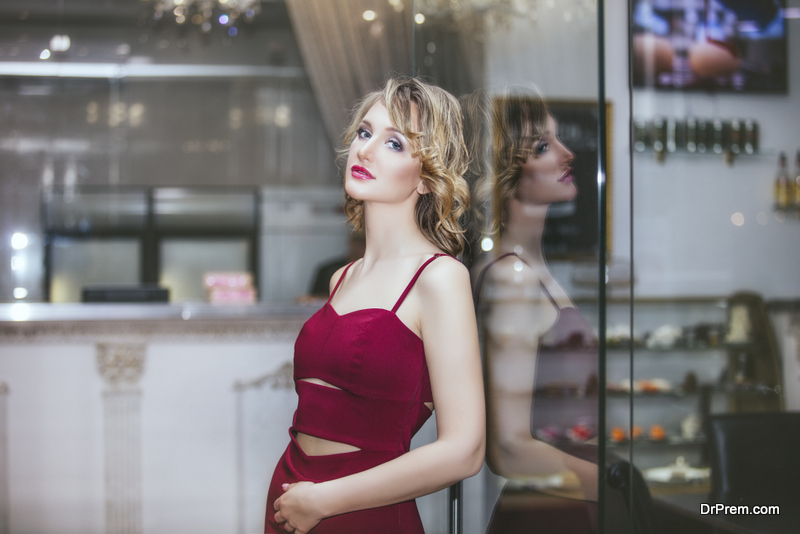 A jumpsuit can be eye-catching and perfect for a night out at New Year. A golden jumpsuit can complete your look this festive season. There are some options of jumpsuit; you can have velvet jumpsuit, a flowing ruffled jumpsuit which is just the perfect for your New Year look. To get a perfect chick look, have a topknot with a heavy eye makeup which can make you beautiful and provide you with a party-ready look.
6.     Women's Cocktail Party Style Tips
New Year's Eve is the one night of the year where too much is never enough. It's your time to shine, so opt for gold and silver sequined flare frocks, glitter-infused jackets and blazers, and crystal embellished necklines. Now, this is something which is full of shimmers and glitters which is perfect for your new year party and eve. You can also try metallic prints if you don't want to go for too shimmery effect. Cute miniskirts with the metallic print team it with a peplum top or a simple off shoulder top. The simple top can go perfectly with a black shimmer skirt or metallic one. It will balance all the gilts and glam and gives you perfect look to rock your New Year party. Try a messy hairstyle look with this outfit or leave your hair flowing naturally to get that perfect appearance in this New Year.
7.     A Bold-Color, Sleeve Dress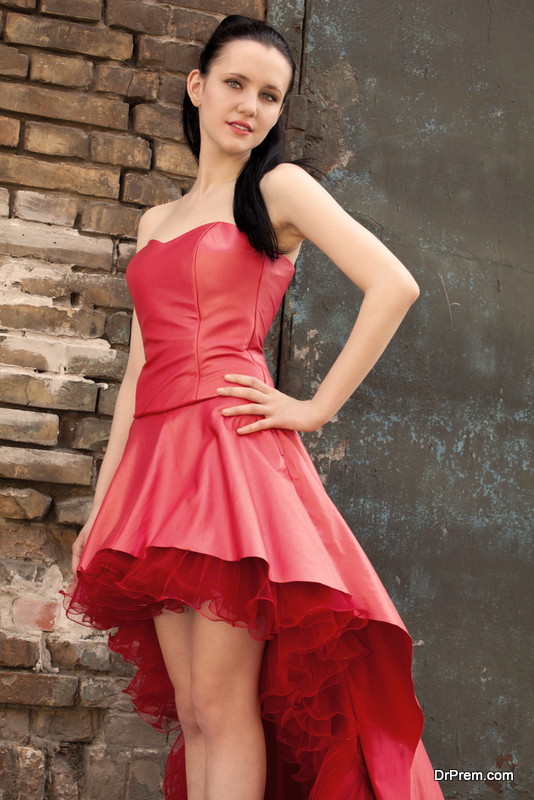 How can a new year party is complete without a nice flowing gown? This festive season goes for a red dress with bold sleeve and deep back neck. This red dress will get you talk of the town and you will definitely get noticed in any New Year party. All you need is confidence and a smile to carry off this gorgeous gown. Have a nice pastel makeup with this dress and open hair. This dress doesn't need any accessories as it gives you complete look by itself. Just wear pencil high heels and you are set for the party.
Some Classic Design Trends that we expect to come back
This year plenty of classic trends would be making a comeback. Therefore, apart from the above mentioned dresses, you can also opt for any of these classical trends. These would make sure that you look different and make a statement.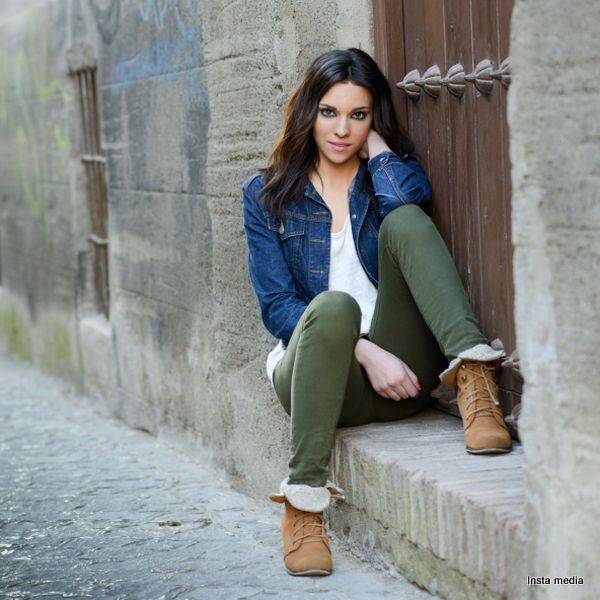 1. The black and white combination
Despite the bright colors like red, yellow, green, orange and pink, white as well as black are also the colors that are dominating the fashion market. They are one of the top fashion trends in the year 2019.The black and white combination gives the first impression of a formal wear that carries simplicity, cleanliness and crisp attitude. The wearer looks classy, confident and stylish. Along with that it also looks sporty. Black and white prints in different prints, iconic designs and textures also make one look sexy and glamorous.
2. Peek-a-boo Cut-outs

Women definitely look sexy and fashionable if they bare a little skin. Keeping this in mind, fashion designers have designed long floral print dresses, formal and casual shirts, and tops with deliberately placed peek-a-boo cut-outs. Some of the cuts bare more skin whereas some of them bare less. Cut outs can be placed below the neck, beside the shoulders and beside the thighs. The cut outs are not only for dresses but for shoes as well. Some of the most daring cut out dresses range from designer Calvin Klein's busty pencil skirt dress to Jason Wu's leather sheath dress. These trends are now famous among bollywood as well as Hollywood. Diane von Furstenberg's creation is for woman who would like to be a little daring and adventurous.
3. Sporty Dresses
This year's fashion trends focus on the long legs of girls.Mini skirts with hemlines below the knee, divided skirts, and tennis skirts are in vogue. A –line skirts are also in fashion. Tight t-Shirts look good on girls who have a great physique. The skirts are well paired with wedges, sneakers and strappy heels. Some dresses that look great in the beach are off neck strappy shoulders less dresses.
4. Leather

Leather is also a must buy for this season and we expect more of leather wear this 2013 .Leather was previously associated with the villain look, however now it is associated with style. Leather is available in a different variety of colors and shades like black and white, various pastels, and fuchsia, deep and light colors. Leather looks good in its original as well as when mixed with other material.
Read More: