Are you designing your bathroom from scratch and don't know how to choose the best luxury designs, or are you trying to refurbish an old one, and you require an expert guide on how to choose an exquisite design?
There is no need to ponder much as you can find a guide below to help you with professional tips on selecting the best luxury bathroom design.
Choosing an exquisite look for your shower area isn't an easy task, but if you understand the basics and know what you want, you would be able to create for yourself the kind of shower space that you desire. Below are what we consider the best tips for choosing a magnificent look for your wash space.
1. Do a Thorough Assessment of What You Want?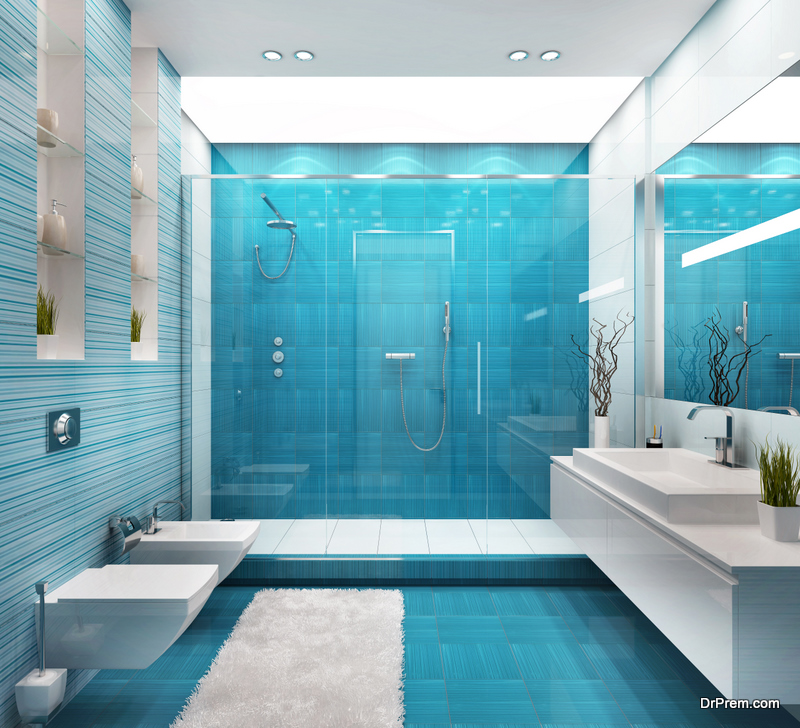 Planning is essential when trying to figure out how to design your washroom. A bathroom is a space that is frequently used. A multiple wash area could be best for family, while an en-suite restroom is best for couples or single occupant. You can check here https://www.thespruce.com/types-of-bathrooms-4800093 for more on the different bathroom options.
The frequent use of your shower space calls for proper maintenance and proper décor to suit your taste. Although it is considered a functional space, most people like to design and equip their wash space to serve as a relaxation area, just like a spa. Despite the many demands of creating a luxury shower room, it is really achievable and quite fulfilling.
If you are not sure about your exquisite layout, we advise you to contact an interior designer to help or visit a store that provides design services for bathrooms. Many companies can help with turning an old toilet into a new luxurious one.
Before your dream shower space can come to fruition, you have to know the best things to include. Below are a few things to think of when planning a luxurious design:
Bath
Shower bath
Spa bath
Over-bath shower
Freestanding tub
A sunken tub
Separate shower
Pedestal basin console basin
Twin basins
Built-in storage
Freestanding storage
Heated towel rail
Toilet
Know exactly what fixtures you want to be included in your shower room design. You can find more here on how to decorate your bath space.
2. Find Out the Perfect Color Combination and Bathroom Flooring
You must pick the right color combinationwhen opting for your tiles, bathtubs, countertops, and sinks. If your washarea isn't spacious, then the best idea is to go for light shades to make your space appear larger and spacious. If you are like most who prefer a spacious shower space, you should select a color mix of dark and light to match with most fixtures installed.
When choosing the perfect flooring, finding one that suits your lifestyle and taste is significant. You have to select a flooring that can keep you safe and bring out your shower area's beauty. Never use tiles meant for walls on the floor of your washrooms as they are very unsafe and unfitting for a modern design.
Below are a few flooring options:
Natural stone flooring;has a vintage look to it, yet looks stylish and durable. When opting for this type of flooring, check with your provider to find the one suitable for your shower space.
High-quality vinyl; is a very luxurious tile, very comfortable, and has a warm feeling under the foot. It has the look of both stone and wood and can also be provided in statement shades.
Porcelain tiles;is very hard wearing and easy to maintain tile. They can reproduce the look of both wood and stone fittings.
Rubber;is a proper flooring for children because it has good slip resistance and can withstand splashes. To be sincere, rubber floorings aren't the best option for a luxury bath area design.
Engineered wood;it has a very compact design that makes it more firm than solid wood, making it suitable for a shower space. However, it is more appropriate for a solo occupant where it can be adequately maintained and wouldn't suffer lots of water splashes that can damage the floor.
3. Opt for a Proper Bathroom Lighting and Window Dressing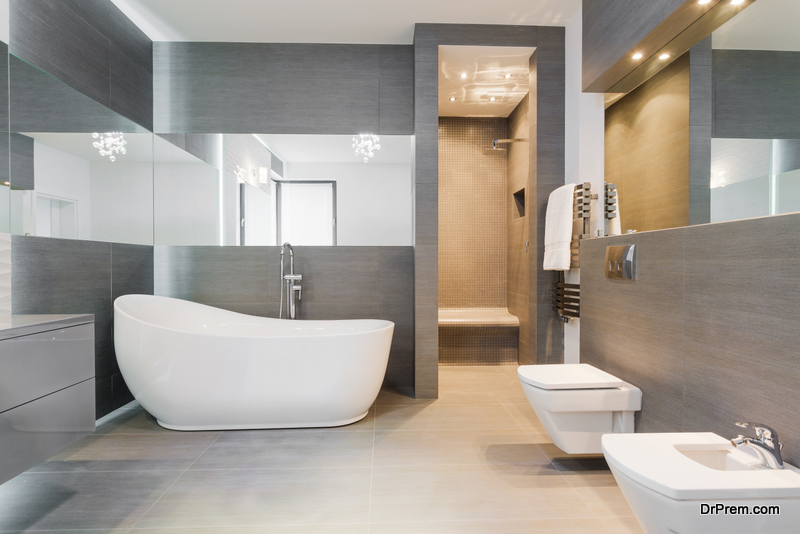 Getting proper lighting for your shower space is something you should think of at the very start. The very best lighting will enable you to perform any task, from putting on make-up to going through a quick relaxation routine at any time of the day.
Several lighting schemes can give a luxurious feel to your bathroom. Make sure to seek an interior designer's aid to help you out with the proper lighting for your shower room.
It is also essential that your shower area's window treatments can withstand the room's humid atmosphere. Shutters are a great idea and can help to regulate the light. With shutters, you get a more personal feel and when opting for one, make sure to select the kind that is suited to withstand water without damage.
4. Find Out the Cost of a Luxury Bathroom Design
Finding out the cost of a new bathroom depends on what kind of design you want. The average price of a shower space depends on its size and the magnitude of your project. But quality professionals like Gregory Built know how best to work around a tight budget to provide their clients with quality service.
However, a rough estimate for a new shower area design could set you back about $10,000. Most luxurious fixtures of a shower space are quite expensive, a mid-range tub will cost nothing less than $1500-$2500 and expect to pay as much as $5000 for designs and statement tubs, mainly if they are made from stones, cast iron, or more complex materials. Most of the budget would be spent on labor and also fittings and plumbing. You also need to put into account the cost of decorating and flooring.
Take Away
Designing a new space or simply renovating an old one with impeccable fixtures largely depends on your budget, your taste, and the availability of space required for the project.
It doesn't matter if you have a limited area to create your dream project, there are still lots of fabulous ways that you can make your shower space the most relaxing and luxurious place in your home.
Article Submitted By Community Writer