The kitchen is considered to be the heart of the home, as it's a place that brings the whole family together more than once a day. Thanks to numerous technological advances, this room is far from what it used to be, and today, it can be just as welcoming and beautiful as any other room. If you are looking for a way to modernize your kitchen, here are the top five trends in kitchen design today.
Smart Kitchens
We're not just talking about fancy appliances and gadgets; you can integrate technology into almost any part of your kitchen, from the lighting to the fridge. Most kitchens today are built smart from the ground up, but you can also make your kitchen smarter by adding all the advanced functions and gadgets. For example, you can add a sensor to your faucet that will turn the water on when it detects your hands underneath. Or, you can buy a coffee maker that can be programmed to make your coffee when you wake up in the morning. Another great thing to add, especially if you have a smaller kitchen, is the French door oven. Its doors open like a window instead of folding down like the usual ovens, and most of them are also equipped with Bluetooth technology that allows you to control it with your phone, so it's a perfect asset for a stylish, smart kitchen. In short, improving your kitchen with technology has become a very popular design choice, and it's likely to stay that way for a while.
A new style of appliances
The appliances are an important part of a modern kitchen, so they need to be up to date. One of the most popular trends that have been dominating the market for some time now is stainless steel appliances. If this is something that interests you, the appliance company Miele offers some of the best quality stainless steel dishwashers that will fit your kitchen style perfectly. You can also buy a stainless steel fridge to complement the dishwasher. If you want to do something different, try experimenting with the finishes – introduce appliances in red, blue, brown, or black color. As long as it's stainless steel, you're on the right path.
Unique countertops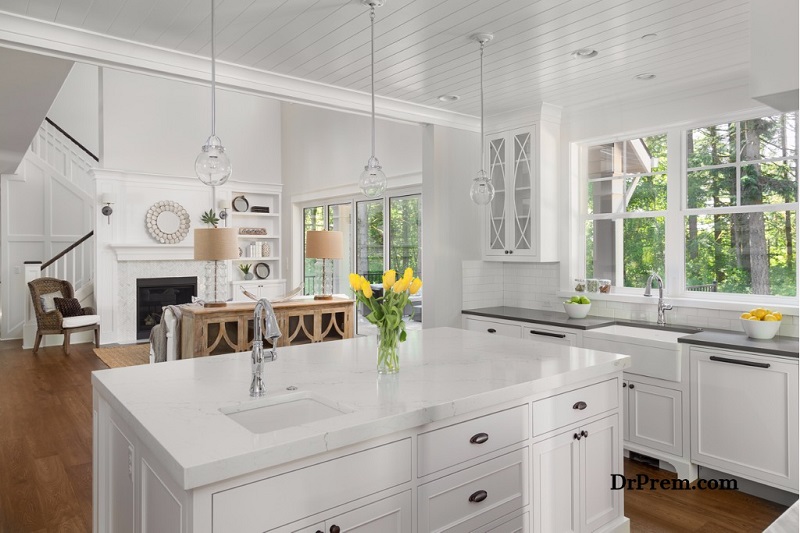 When it comes to modern countertops, quartz still beats granite as the most popular material. It is extremely durable, hygienic, low-maintenance, and stain resistant. It also comes in a variety of colors and patterns that can make your kitchen truly stand out. Most homeowners opt for softer, more neutral and cleaner styles, such as creamy, taupe or grey. Another trendy aspect of countertops is their thickness. Sleek, modern designs are taking over and causing the countertops to become thinner, which makes the kitchen more spacious. To enhance the slim appearance even further, you can also introduce floating countertops, or you can make your slabs extra thick and create a nice contrast that will definitely boost the aesthetics of your kitchen.
Kitchen Islands as focal points
Forget about the narrow surfaces you can use only for preparing food. As a part of the modern kitchen design, kitchen islands have become the focal points of the room. They are larger, more stylish, and created with a purpose to make a statement. They also have everything you might need – storage spaces and enough room for all your smart appliances. Considering their size, they can also be extended into the living room if you prefer an open plan design.
More effective storages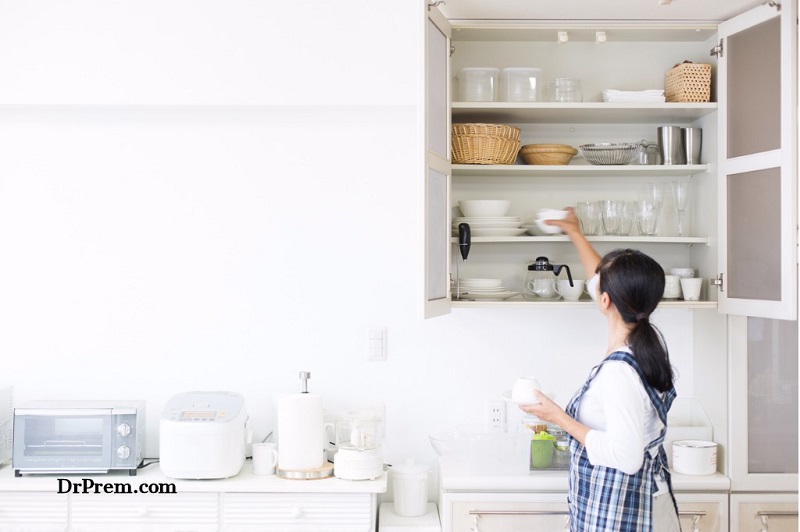 If you want your kitchen to be truly trendy, one thing you must avoid is the waste of space. To do so, introduce some more functional storage solutions like pull outs for your spices, tray, and drawer dividers as well wicker baskets for fruit and aesthetic appeal. This way, you'll be able to organize your cutlery and smaller appliances so you can find your way around the kitchen much more easily. You can even add storage zones to your fridge in order to keep your food just as organized as the rest of your kitchen. Finally, having enough room for all your small and big kitchen gadgets will help you prevent clutter as well as make your kitchen look more modern and practical, so make sure to think about storage when designing your kitchen.
The kitchens of today are all about practicality mixed with style. Thus, get comfortable with technology, buy quality appliances, make enough room for everything, and your kitchen will definitely become your new favorite room in the house if it isn't already.
Article Submitted by Community Writer.