If you were to choose between a smartwatch and luxury watch, what would you choose? Let us weigh their pros and cons. Though the smartwatches do have over the top functionality, however, they lack one thing 'class'. However, luxury watches have precisely that. That's the reason why their value doesn't decrease with time. Therefore, opting for automatic watches for men is always the brigher options.
Lovers of watches watch Baselworld, the world's exclusive watch expo showcasing insanely cool wristwatches. Stylish men's watches displayed here show endless hours of handcrafting in complex metallurgical and mechanical processes that have finally led to the evolution of modern watch-making. The price-tag of these exquisite timekeepers may touch seven figures but the design and features are worth it.
Stunningly innovative watch designs from Baselworld watch expo:
Whether it is the finest tourbillion movements or stunning dials, Baselworld watch-fair always has something to speak of innovativeness. Let us have a look at a few cool time-pieces from the glorious display:
1. Arty A: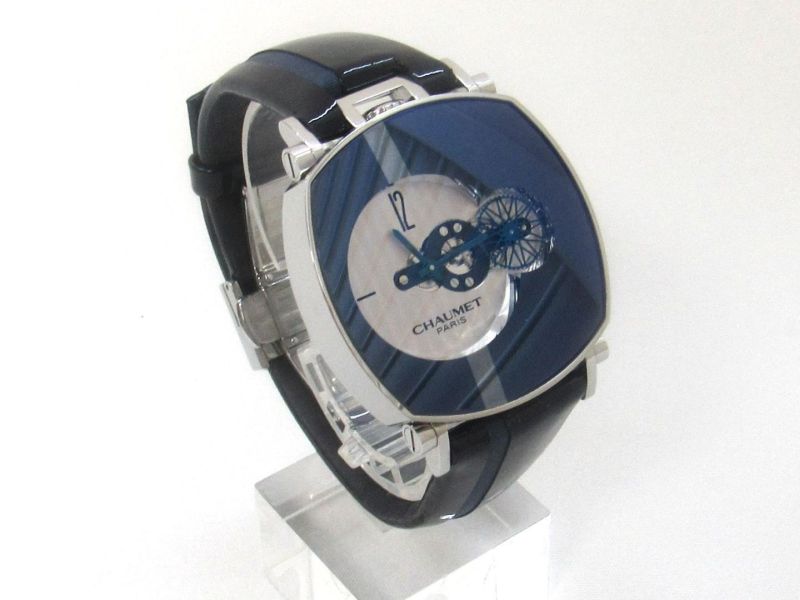 A highly creative design by the most audacious Swiss watch designer, the brand showcases a 44-mm watch with multilayered dial resembling the barrel of a revolver. It has five real chambers instead of six. A hand fixed on the dial moves rapidly with every move of the user.
A crocodile leather strap having the steel-cased dial along with lateral inserts of ArtyOr alloy. Furthermore, it is a mix of gold, copper, and zinc from waste bullet cartridges. There is a third barrel at the back. Through the double-layer barrel holes, the user can partially view the manual Unitas watch movement of this high-end Swiss watch.
2. Chronometre Ferdinand Berthoud: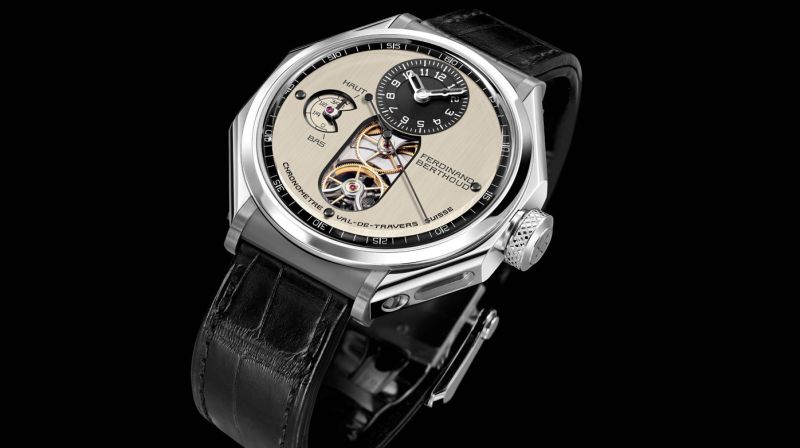 Popular for its tradition in creating exceptional wearable timepieces, the brand has released a limited edition of 20 timepieces.  The 44-mm diameter sized watch is fitted in a case less than 14-mm thickness. The steel cylinder housing the watch movement has been created through a special thermo-chemical process guaranteeing 1200 Vickers surface hardness.
Highly resistant to corrosion, the two octagonal stainless steel pieces at the side gives a characteristic shape. The wearer can view the fusee-and-chain-mechanism in action by two portholes positioned at 11 o'clock and 2 o'clock. The glare-proof sapphire crystal fitted at the stainless-steel back gives a perfect finish to the model.
3. Franck Dubarry Crazy wheel Collection: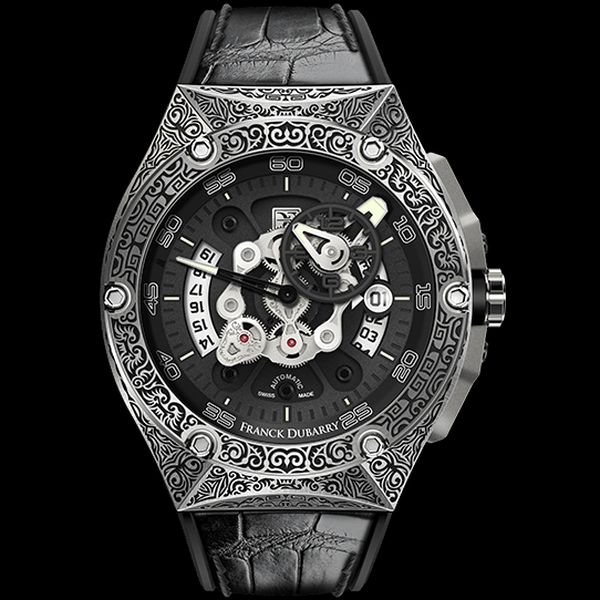 A unique time-keeping story is reflected in the name itself with a built-in subcounter revolving around the dial. The crazy wheel design of the watch easily fits in the category of best automatic watches for men. A counter attached to the minute hand displays the hour.
The 360° rotation of the floating bridge over the dial around the minute-markers tells you the exact time. The Luminova on the watch hand tips gives illumination in the darkness. The ergonomically designed strap connected to the base helps the watch sit comfortably in place.
4. Montblanc 1858 Monopusher chronograph: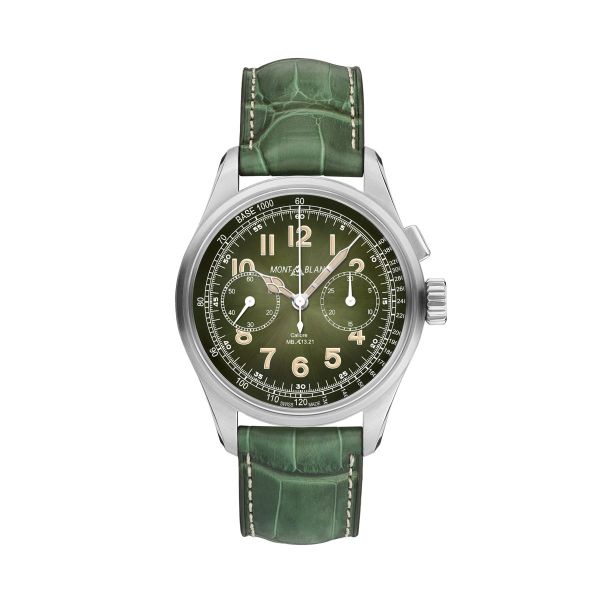 Among men's luxury watch, Montblanc's chronograph received rave reviews in the SIHH luxury watch expo. The smoked-green dial duly complimented by the green-alligator skin strap quick catches the attention.
Vintage meets aesthetics in this limited 100 piece edition of Montblanc.  The 40-mm diameter stainless steel timepiece with a sapphire crystal at the back is created in honor of the Minerva Cal 13.20, the monopusher chronograph movement always reading accurate time.
6. Piaget Altiplano Ultimate Concept Watch:

What does it feel to possess the thinnest watch of the world that is only 2mm thick? The brand also designed a much thinner strap to go well with the slim model. Though it is a concept watch but it is sure to be counted for its innovative watch design.
After long four and half years of research and development, it has used high-tech cobalt-based alloy and high-precision glasswork and proprietary watch movement to conceive the thinnest model.
Best automatic watches for men from leading brands defining an impressive era of timekeeping:
If it is your desire to be a proud possessor of an exquisite wearable timepiece, the following models of few leading brands would suit your choice:
1. Breguet: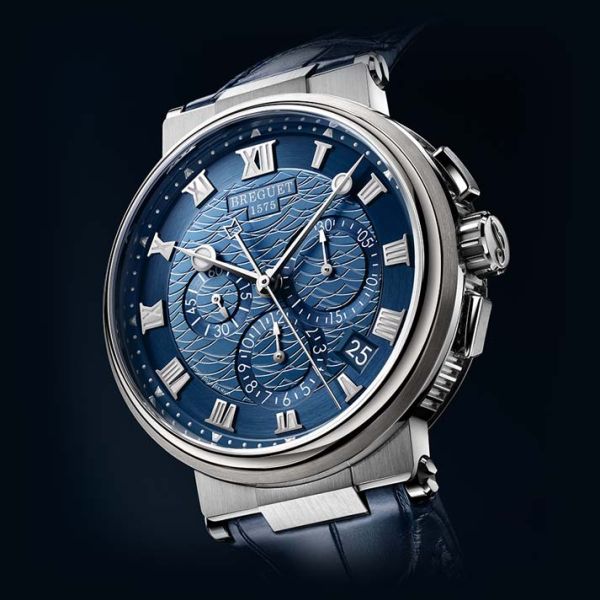 Of all best automatic watches for men, Breguet reflects ancient history, aristocracy and timeless romance. This elegant time-keeper is meant for the leader's wrist as it has adorned those of many notable European leaders.
This tourbillion piece invented few centuries ago in France is still creating waves in new-gen stylish men's watches with guilloche silver dials and the classic Breguet signature on it. For everyday wear, Transatlantique or marine collections would be fine. For a watch-enthusiast, a Breguet piece would be like becoming a part of Europe's fascinating past.
2. Ball:
Its innovative design describes accuracy amidst adversity at the best. Carefully engineering micro-gas light technology in each of its pieces, Ball watchmakers ensure prominent screen light for 25 years.
Undoubtedly, Ball watches occupy a glorious position among the best automatic watches for men. Its -40 Degree Celsius rating and shock resistance power of 75000 G well fit the rugged lifestyle. If you want to match the durability with a stylish look, one Ball wristwatch must be in your collection.
3. Cartier Drive de Cartier Watch: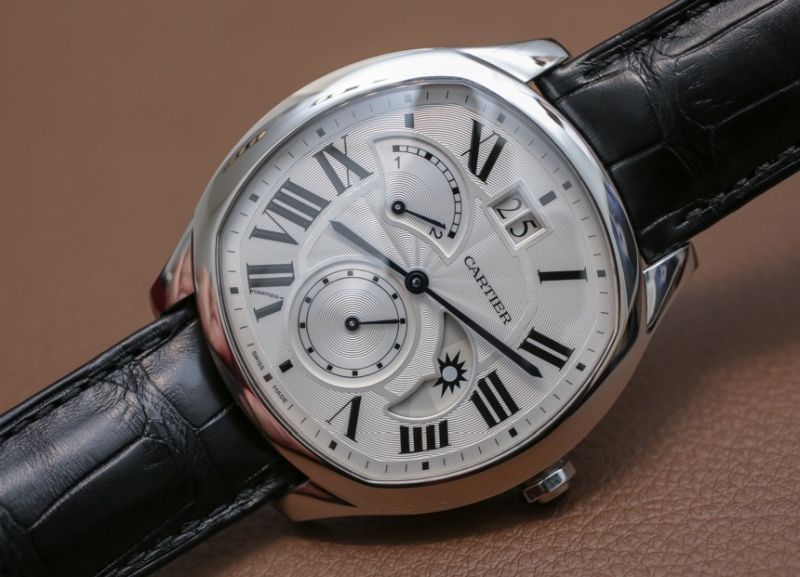 How about adding a classic Cartier in your collection? The compact sized Cartier Drive with a 40-mm case and Roman numeric dial can surely take pride in its in-house movement system. The black alligator skin strap gives you the luxe feel!
4. Tudor Pelagos Watch: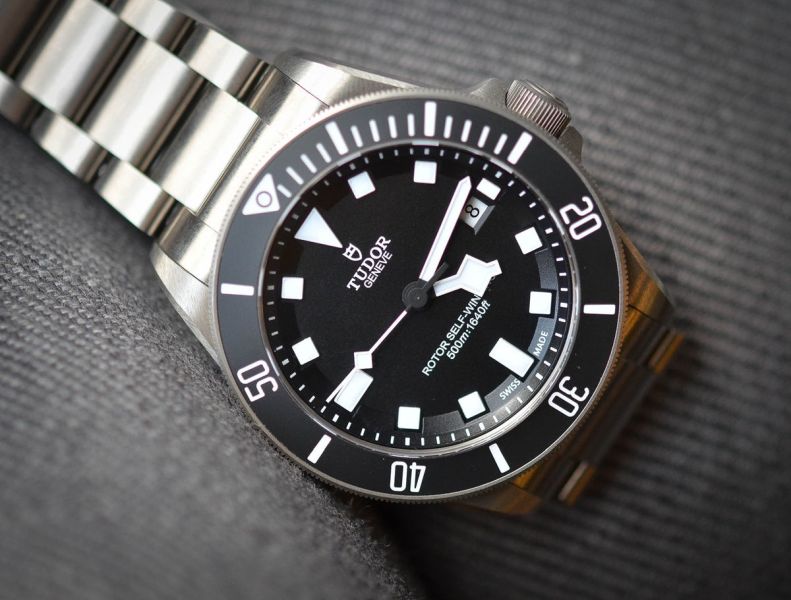 The model redefines men's stylish watch collection. This special time-piece can be a sporting accessory for an evening party or can be worn over the wetsuit in deep water exploration. The elegant blue dial nicely fitted in a light titanium case and the metal bracelet does not sit heavily on your wrist.
5. Rolex Datejust 41 mm Watch: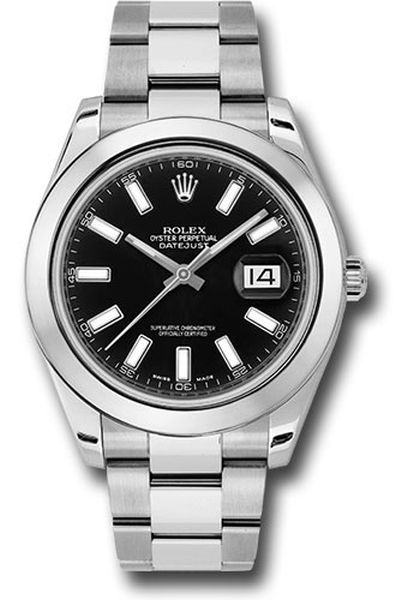 While talking of best automatic watches for men, you cannot leave out Rolex. The brand itself grabs the attention of watch lovers and even those who are not. With a higher price-tag, the Datejust model recently got a fresh look with an entirely new movement increasing its power reserve up to 70 hours.
6. Seiko Prospex SRP 775:
A classic model of Seiko's highly demanded vintage diver watch comes in a vintage shaped case maintaining the legacy of the watch-maker. The dial and its embellishments are a perfect match with the case and definitely make the wearer proud.  A trusted time-keeper with a not-so-high price tag, you can expect it to last long in your collection.
7. Autodromo Group B Evoluzione Watch: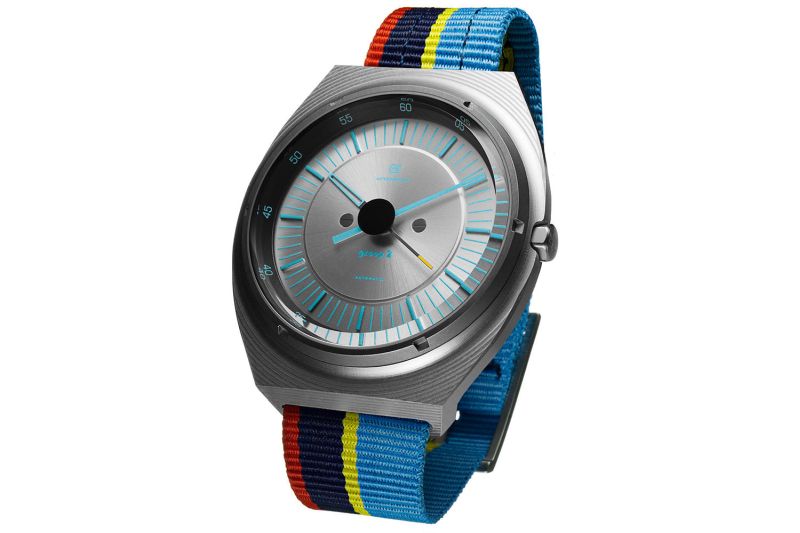 Looking for a feather-light automatic watch for everyday wear? With an absurdly low weight of 46 grams, Autodromo fulfils your wish in all respects. The superlight aluminum case and Japanese Miyota 9015 automatic movement and the sporty strap will keep you rocking all the day.
Final Words
Watches carry impressions. Even if the non-stop buzzes of smartwatches catch your eyes, the luxury brands are maintaining a strong foothold by redesigning best automatic watches for men. But why automatic watches?
It is not only about getting rid of regular battery charging activity. These are manifestations of horologist's creativity that produces lavish collections of men's luxury watch. Talking of innovative watch design, you can get some brilliant wearable artworks in these automatic watches.