What type of reader are you? Do you like to chill beside the pool or beach and read? Or do you like to lock yourself inside your room with whatever you want to read? Do you like comics or do you like newspapers? You can choose the E-reader of your taste depending upon your taste. In fact, there are even lesser-known E-readers that can prove to be the exact thing that you are looking for. For your reference, here are great new e-readers on the market in 2019, with unique features. Check out the best E-readers of 2019 and make your choice:
Best E-readers of 2019 
1. Amazon Kindle e-readers
Amazon has a number of e-readers which range from basic to advanced versions. A brief look at Amazon's e-readers:
2. Amazon Kindle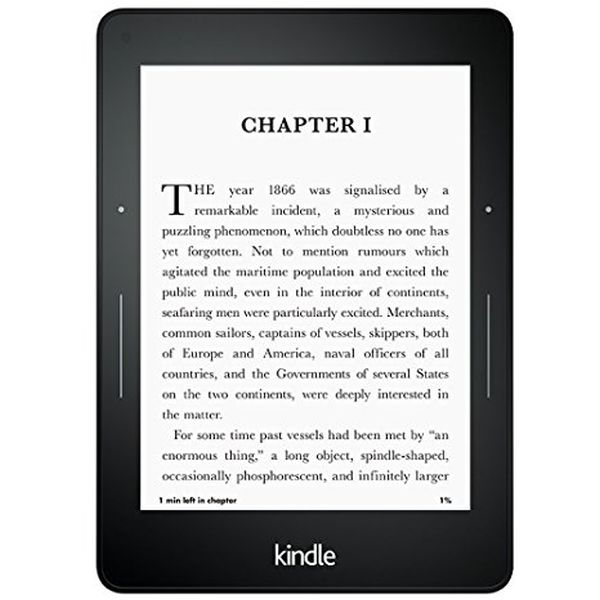 The classic e-reader, its one of the best E-readers of 2019 too, especially if you're buying your first e-reader. It has no LED lighting so you'll have to read in brightly lit indoor environments, has long battery life and a touchscreen.
3. Amazon Kindle Paperwhite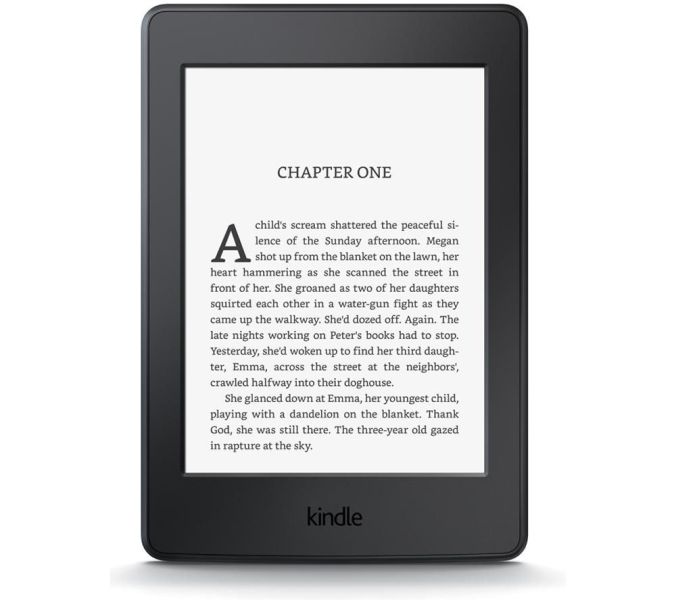 This e-reader has got amazing battery life, feels good to hold and has a responsive display. It does not have any audio functions and the other drawback is that it is locked to Amazon. LED lighting, 300 ppi resolution, touch screen and 3G connectivity are its other features.
4. Amazon Kindle Oasis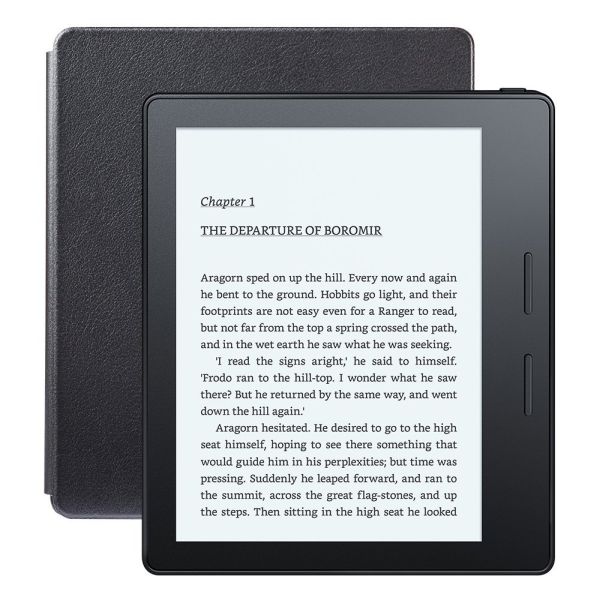 It's waterproof, the screen is bigger (7 inches) and has audible integration. All this means that it is expensive and the bigger size makes it a little uncomfortable. It looks beautiful, supports audiobooks from Audible (you'll need Bluetooth headphones). Automatic backlight, 32 GB internal storage is great if you like to hoard e-books. The display is 300 ppi and all of these features together shoots the price up to 229 pounds.
5. Amazon Kindle Voyage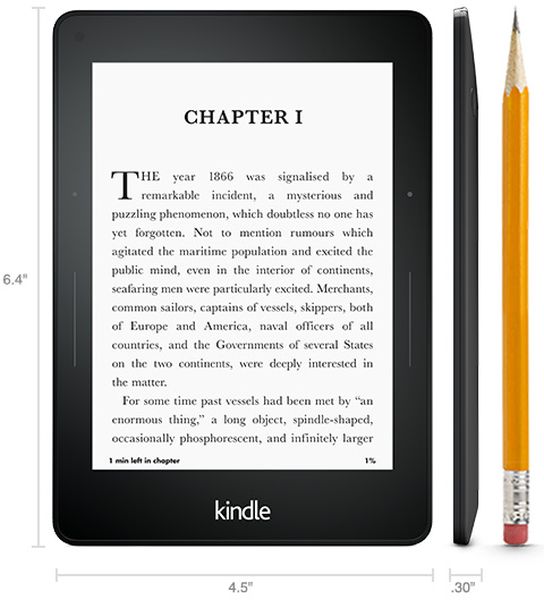 The smart functions in this e-reader makes it a desirable e-reader. The Voyage has pressure sensitive line plus a dot on either side of the screen, and you only have to give a gentle press with your thumb for page forward/backward. It has ambient light sensors and adjusts the brightness automatically. You don't have to keep setting the brightness settings all the time. However, it has only 4GB storage. Nevertheless, this is one of the best E-readers of 2019.
6. Kobo e-readers
Kobo has given Kindle a run for it's money. If you want to know which e-reader is better, Kobo or Kindle, check out the features of Kobo e-readers and compare:
7. Kobo Auro H2O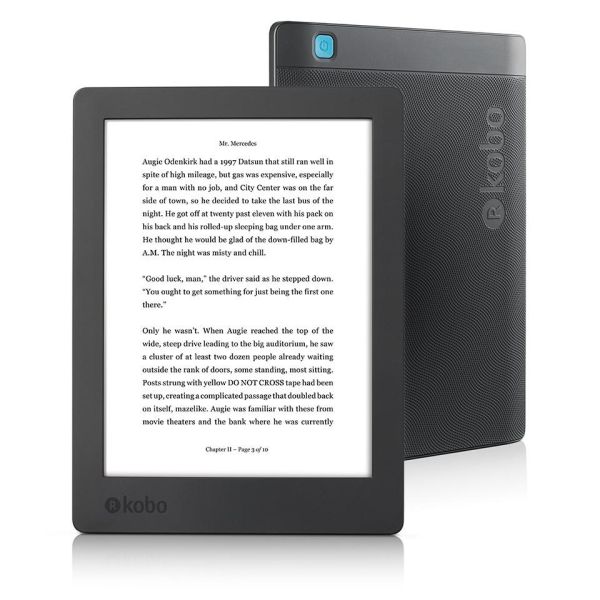 The edge it has over similarly priced Kindles, is that it is waterproof. So it's great if you want to read in the pool or in your bath. It has a nice, big screen, but it's not as fast as Kindle. You don't have a great choice of books, but you can load books of your choice in ePub format.
8. Kobo Aura One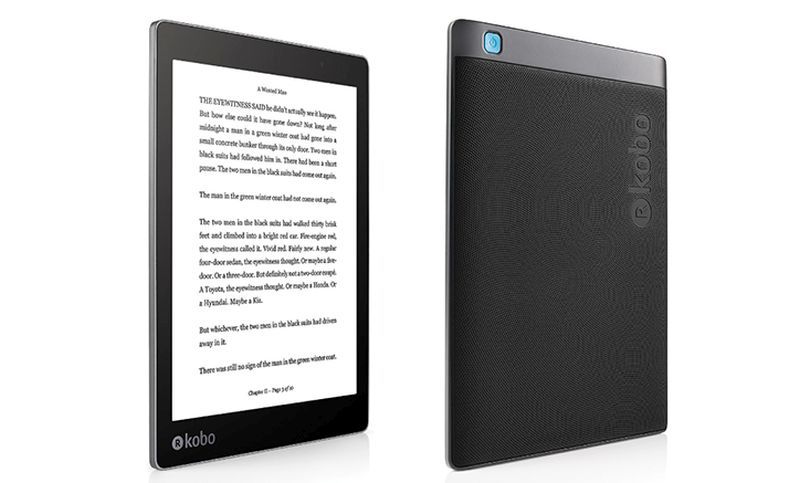 This is one of the best E-readers of 2019 from Kobo which might help to resolve the Kobo or Kindle debate is the Kobo Aura One. It is waterproof, good sized screen and is quite durable. It has a sleek design, is fitted with ambient light sensors but the backlight is uneven. It has blue light filter which is great news for your eyes. Pocket, the read-it-later service is integrated, so that you can read online articles offline.
Other E-readers
Apart from Kindle and Aura, there are a host of e-readers out there. Take a look at some readers which have been around for some time and some best E-readers of 2019. 
1. Nook Glowlight Plus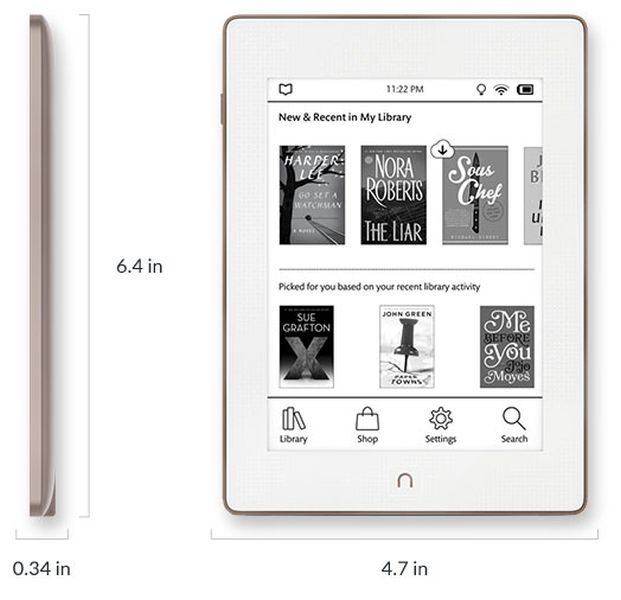 Some consider it to be the best Android e-reader. It costs the same as Amazon's Paperwhite and has some irresistible features. It can support PDF, has Barn and Big Bernes library, is dustproof and waterproof (can stay underwater for 30 minutes). You can install third-party applications (apps) too. The lighting is a little uneven and it has a slippery shell.
But then you can carry it on your beach holiday without worrying about getting water in it. The screen size is 6 inches, with 300 ppi with a crisp display. It's glare free, fingerprint-resistant and scratch resistant which makes it one of the best e-readers of 2019. 
2. Onyx Boox Max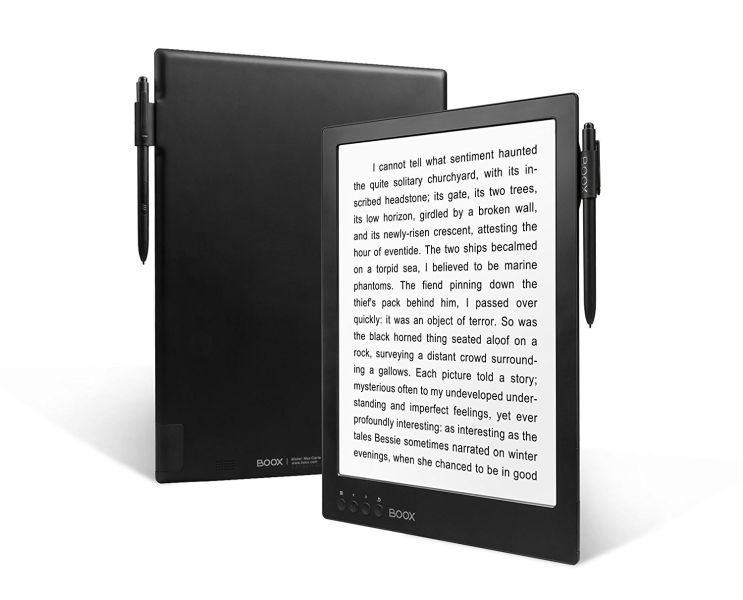 This is the largest e-reader available and is best suited for technical and scientific books. It costs a bomb- 700 dollars but you do get your money's worth. You can make motes on the PDF books, which is great for students and professionals who have to read as well as make notes from technical books. It allows other apps, and you can listen to many audiobooks. It is backlit which might put a strain on the eyes, and the makers might improve the lighting, as you're paying a huge amount and don't need any eye strain at that expense.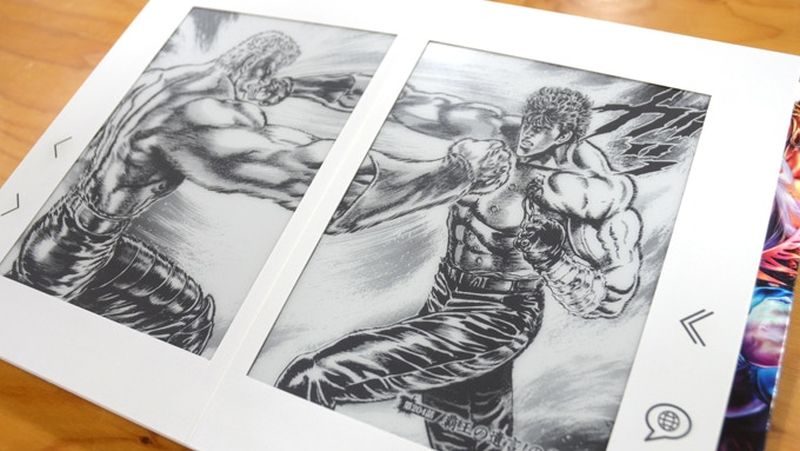 This is one of the future E-book readers developed by Progress Technologies, Japan. It will finally be a reader which will resemble a real book, as it will have 7.2 inches screens. It will open/close just like real books. Each eOnebook will have a manga library and you will not be able to sideload other content.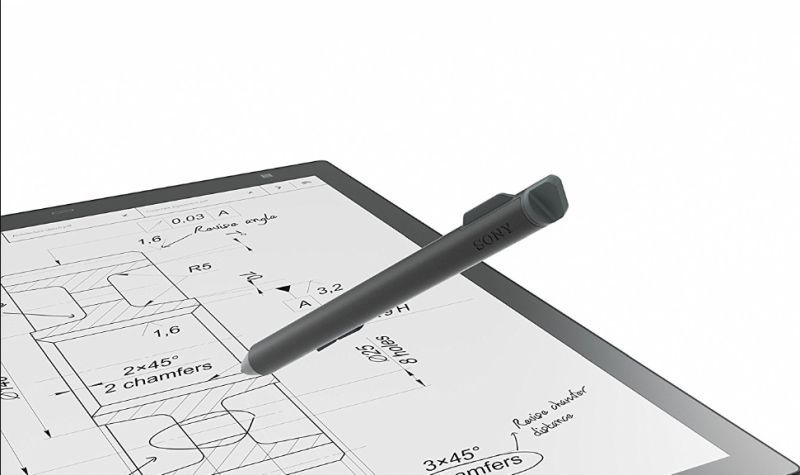 This e-reader is being manufactures with upcoming technology, and could be one of the best E-readers of 2019, because of the wonderful features. It's not just an e-reader, but you can take notes with it as well. It has a touchscreen but also supports stylus writing on PDF files. It also supports A5 documents too. With 16GB storage, Bluetooth 4.2 and Quad-core processing, it is one of the future E-book readers to look out for. 
5. Inkbook e-readers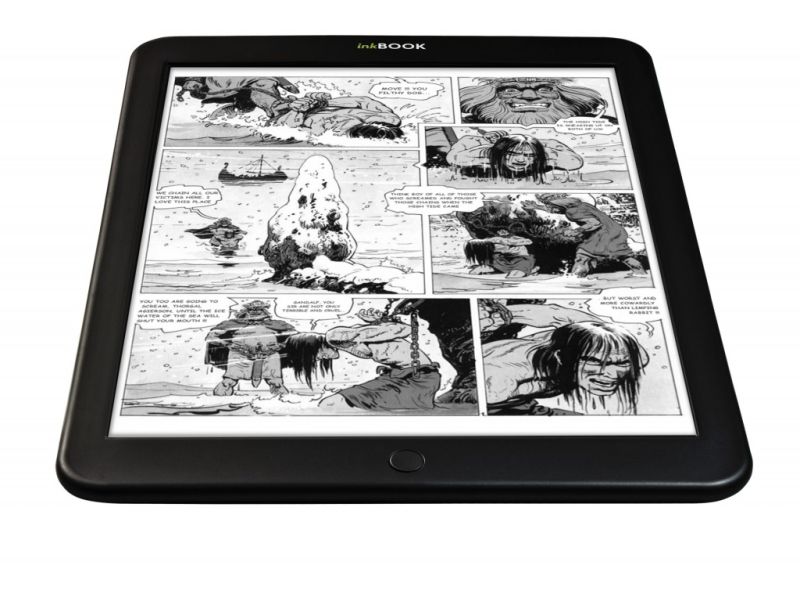 Inkbook  have several e-book readers which have sold pretty well. The latest offering from Inkbook is the Inkbook Infinity. This e-reader will hae 10.3 inch screen, E-Ink Carta display (res – 267 ppi). There will be about 19 LED lights with a colored front-lit screen. You would be able to read in the dark easily, mute white light into several shades of orange. Like the Sony DPT-CP1, it will be able to take notes with a stylus. Running apps, 3000 mAh battery, 8 GB internal storage, and USB-C support features might it one of the best E-readers of 2019. 
These e-readers are amazing tools for those who have their nose buried in books for most of their waking hours. Some e-readers have been designed so that you can use it to work on your notes, and read as many books as possible.
Final Words
E-readers have a great advantage – you can create your own virtual library on your e-reader. You can carry around your e-reader everywhere and read whenever you have some free time, or when you want to refresh your mind. These devices are easy to carry and you can read the latest books or even to find and read cool books while you're traveling, or on your lunch break.