Are you a music lover? Then you must be fond of listening to music on the go. With the advent of MP3 format of music, you can easily download any kind of music and enjoy it. Earlier you had to buy a costly iPod or other such costly device to listen to your songs. Now many choices of MP3 players are available, which allow you to enjoy your music at affordable price.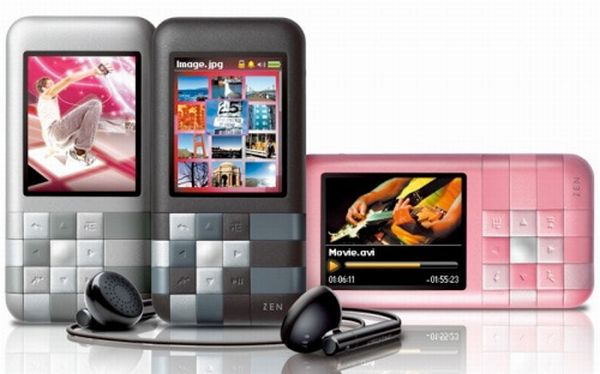 You will be attracted by its bold, funky, eye catching design. Available in 4GB or 8GB capacity, this black MP3 player is also not very costly at $60.
Positives
 This wonderful mp3 player has a beautiful mosaic design, where these tiles are actually functional keys to control the device.  Audio quality is exceptionally good. You will be better served if you use some good quality ear buds instead of the ones provided with this device. It has nice photo playback features, so you can customize your wallpaper or set display background of your choice. It is audio as well as video capable, so you can set any of your photos as the background. You can zoom in any of the photos and scroll through the photos while listening to music. The menu is user friendly and enables user-defined playlists. Supports a number of audio file formats such as MP3, WMA, WAV. You can sync your device to Microsoft Outlook on Window based PC. You can listen to your music loud with the built in speaker if you do not want to use ear buds. You can listen to radio, or record voice of your dear one.
Negatives
There is no expandable memory option. With good quality sound output, if quality of ear buds was better, it would have given a better experience of music. PC users can use it only on window platform, and there is no Mac support. Overall, with great sound quality it is a great device, though it could be a little better if it had no video conversion requirements, or memory storage restrictions. It is a good buy at such a low prize.
Sandisk is known for its MP3 players, and SansaClip+ is a good product from this company. Priced at $30 for 2GB, this is a feature rich Mp3 player, with wearable, convenient design.
Positives
Its compact design and small size, makes it very portable and inconspicuous. It is ideal for fitness buffs and people who remain outdoors for long time. It has a slot for added memory card, which is really great. It has simple user friendly controls, and good audio quality. It supports MP3, WMA, WAV, FLAC, OGG, and Audible, so you can play any format of music. In addition to this it also has FM tuner, and a voice recorder.
Negatives
It has a short battery life of about 15 hours, which is a huge disappointment. It does not support video. The ears buds are of bad quality, so better buy some good quality ear buds. With great quality music and easy to use controls, there is no reason why you should not buy this player, as it is very friendly to your pocket.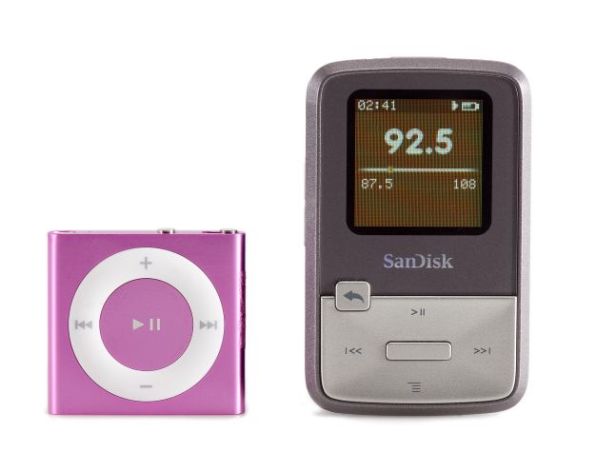 Sansa Clip Zip by Sandisk
This is another good MP3 player from Sandisk. It is ideal for bikers or commuters. For gym buffs there os a stop watch function in it.
Positives
It has high quality sound and supports wide variety of music formats like Clip+.It has user friendly controls. It is provided with built in microphone, FM tuner, and easily accepts media from subscription music service Rhapsody. It also has expandable memory card slot. A really cool belt clip is of great help if you are on your bike, or in gym. 1.1 inch color display has graphical interface, and makes browsing through the library easy.
Negatives
It has a short battery life of about 15 hours. You cannot load or view photos or videos. On the whole this device gives a cheap feel in your hand. It has poor quality ear buds.
This is another portable MP3 player by Sandisk, who have a wide range of players in their repertoire. Priced at $60, it gives high quality audio/video playback.
Positives
It has all the positives of earlier mentioned models of Sandisk. Apart from all that it also has a 2.4 inch screen., and can display photos and has video playback facility. You can upload iTunes apart from other formats of music. It is Mac compatible.
Negatives
Audio quality is not as good as other models. Playback video only works with MP4 format. Touch navigation control makes navigation through the menu a little difficult. You can do almost anything with this portable media device, other than playing games or social networking. At such a low cost, it is a good buy.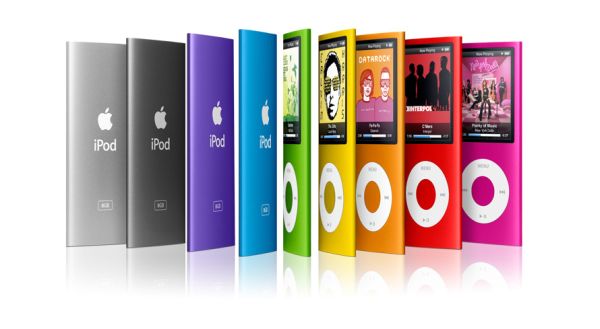 Yes, we all know that apple devices are leaders in portable music systems. Though most of them do not come cheap, there is iPod shuffle, which is good for the budget minded. At $50, it is the smallest and with very few features, but has exceptional sound quality.
Positives
It has compact designs with easy to use function controls.  It is of course compatible to iTunes, audiobook and podcast support. VoiceOver features announces the song title and the artist, while the song is being played. There is a separate menu system for music library and audiobooks
Negatives
Size is too small, so you have to search for it in your bag or pocket. Only compatible to ACC, MP3, WAV, or Audible format, there is no video support, or FM tuner. Quality of ear bud is poor, moreover the charger made specifically for this instrument and any other charger cannot be used. It has high audio quality, but at this price, there are many better options for MP3 player.