We can often get carried away when designing our kitchens and at the same time we often get confused about what designs would be best suitable for our bathrooms. We leaf through interior design magazines for the latest ideas for decorating a bathroom, but most of these designs involve the latest materials and could cost you a bomb.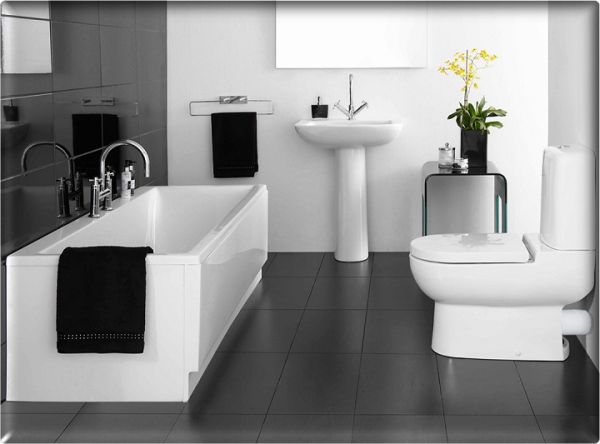 Robert Bollinger, a blogger has recently posted something that offers insight into easy bathroom remodeling. His most recent post on his blog '3 Styles of Bathroom Design You Should Know About' explains how the Maryland Bathroom Remodeling Blog is the best place where you find and also share helpful tips on how to store bathroom supplies, creating more useful spaces and also the best times to repair or remove items from your bathroom as and when necessary.
Earlier Bollinger had also posted the 'Space Saving Solutions for Your Small Bathroom' where he shares some useful tips on how to transform a small bathroom to include useful spaces and big features. Here are some tips that were included in that post:
Some bathtub designs offer a lot of space underneath, you can make this space useable by storing extra bathroom supplies like towels, cleaning supplies etc. A storage bench can also double as a seating space if there is enough space in your bathroom. You can also create secret sliding panels by using wall wainscoting; these compartments are discreet storage compartments and can store essential items. If your sink has a pedestal stand, you can attach sink skirts to create storage space.
Another way to improve your small bathroom is to create the illusion of a large bathroom. One easy way to do this is to put most of the shelving and cabinets in the corners or install wall cabinets that will clear the floor for space. Also, try to get some natural light into your bathroom. If your bathroom doesn't have a window, that's no problem. The folks at Allstate Roofing suggest that you "use tubular skylights to gather light from the roof and transfer it down a long tube to where it's needed." This will brighten up your bathroom and make it appear larger. There are other ways to make your bathroom appear larger, as well. For instance, your toilet can help you to save space if you replace you older toilets with a more compact and elongated designed, install smaller faucets to save space. Using solid color and design instead of busy patterns can help to make your bathroom look bigger; you can experiment with different textures and more neutral colors in order to find things that you like. Streamline your vanity cabinet and shower; install a shower with a sliding door and a wall mounted or pedestal sink, you can hang the cabinet at a comfortable height which will prevent unnecessary bending. A tub with a flat bottom can be stable enough for showering and comfortable enough for a bath buy one that is attached to the wall to save on floor space.