The beauty of interior design is that it gives homeowners a chance to imprint their personalities onto a beloved space. Whether you're mad for pastel prints, go gaga for quirky wallpaper, or can't get enough of antique furniture; with a little creativity and a spare afternoon, you can make over any room in your house.
It doesn't have to cost the Earth either, because there are all kinds of ways to beat the high street and get beautiful on a budget. From making your own drapes to reupholstering old armchairs and giving second hand coffee tables a shine, it's time to start making those interior design dreams come true.
This guide to some of the quirkiest, coolest, and cheapest ways to redecorate on a budget will help you give your home a new lease of life.
Revive Your Curtains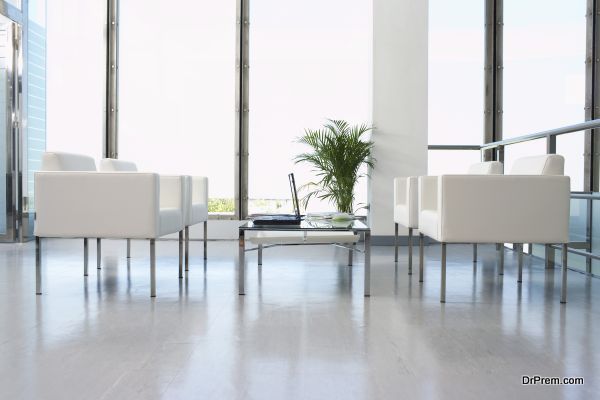 An easy place to start is with drapes and curtains, because they are a good example of a design feature that has instant impact. Even if you've never paid much attention to your drapes before, making a change will show you just how much of an influence they have on the mood of a room. Plus, choosing curtain fabrics is easier than ever these days, because suppliers like Wortley Group can give homeowners a sneak peek at the kind of designs and styles that are due to hit retail stores. You can check out their most popular varieties of upholstery fabric online.
Try Printed Wallpaper
For some time, interior designers have been stressing the importance of 'signature' features, particularly in sitting and dining rooms. Printed wallpaper is a cost effective way to create a signature corner or accent point, as it draws the eye towards a particular spot. For instance, it is commonly used around open fireplaces, because this is a natural focal point. While printed wallpaper is a little pricier than plain varieties, if you're only decorating a small area, you'll still save money.
Make Your Own Artwork
Even the most style challenged of homeowners can create beautiful, DIY artworks that have visitors sighing with envy. All you need is a blank picture canvas; you can buy these from most art supply stores. Then, pick up some paints in your favourite colours and get a little creative. If in doubt, cover the canvas in one block shade. This might sound uninspired, but wait until you have it on the wall and it looks like the kind of trendy, postmodern piece that would cost hundreds of dollars if you bought it from an upmarket boutique.
Introduce Some Leafy Greens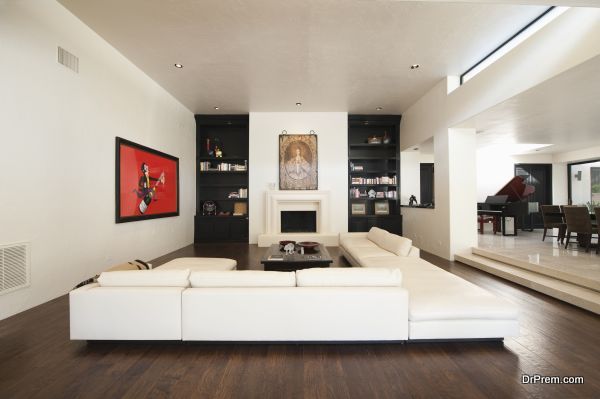 The interior of a home is instantly elevated with the addition of potted plants and colourful flowers. They also improve the quality of the air, so they have a practical function too. Kitchens are especially suited to gorgeous, leafy plants. For one thing, people tend to remember to water them more often when they're in the kitchen. They also really complement the freshness and utility of the space. While artificial plants are never quite as alluring, there are some very impressive imitations on the market these days.
Give Your Lighting Some Drama
Good lighting is an integral part of the home and it plays an important role when it comes to creating mood and atmosphere. The general rule of thumb is that the shape of the shade determines the nature of the illumination. While upwards facing shades are a lot more practical and expansive, downwards facing shades evoke a sense of intimacy and closeness. This makes them a good choice for cosy lounges and bedrooms.
Why Budget Doesn't Have To Mean Boring
The trend for DIY décor and designing on a budget has really taken off over the last five years. Homeowners are starting to realise that, with a little bit of elbow grease, they can replicate upmarket styles for a fraction of the usual cost. While the high street is still a great place to source beautiful furniture, there is also upcycling, flea markets, and upholstery wholesalers. If you want to put your stamp on a space and really do 'you,' it's time to get inspired.
Article Submitted By Community Writer