Forget about analog lock and key, with rising technology even state of the art doors aren't safe now. In fact, there's no dearth of thieves who take pride in opening the most difficult of doors. Therefore, mere security on the door won't do. You need to add something to it. If you have smart doors like carbon fiber doors and smart curtains or windows for your house along with apps that can help track them, then there's no need to worry about. All you have to do is keep the cellphone number of the police station nearest to your house, and contact then in case someone tries to break in. Here is a list of the latest technical innovations that you can try to safeguard your house.
Carbon fiber doors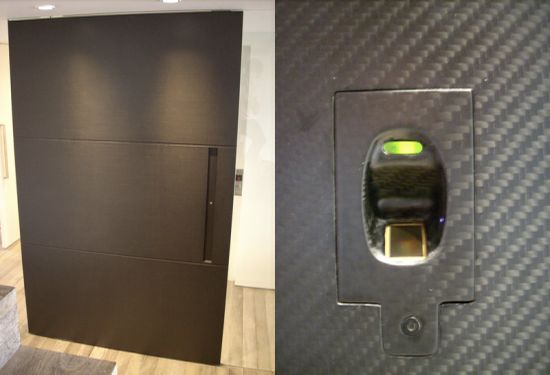 After revolutionizing the motor sports and aeronautical industry, carbon fiber with its durability and light weight, looks all set to make its mark in the home and office safety segment. Promising full-proof security, Brazilian designer Patrick Choate has designed a carbon fiber door that will keep unwelcome intruders away from your home. Finished with matte lacquer with U.V. additives, the revolutionary door includes a vacuum bagging, 300k twill (2X2), epoxy resin, divinycell and polypropylene honeycomb core. The biometric finger print scanner used for locking the door provides ultra protection to modern homes and offices. Costing about $15,000, the carbon fiber door comes in a 7.5′x4.9′ and weights 99lbs.
Usability
With carbon fiber goodness and biometric technology used in the door, there are no issues about security and durability. However, the heavy price tag of the carbon fiber door makes it impractical to be produced on a large scale.
Secure your garage door with Elite Garage Door.
The Swivel Door: Yet another safe door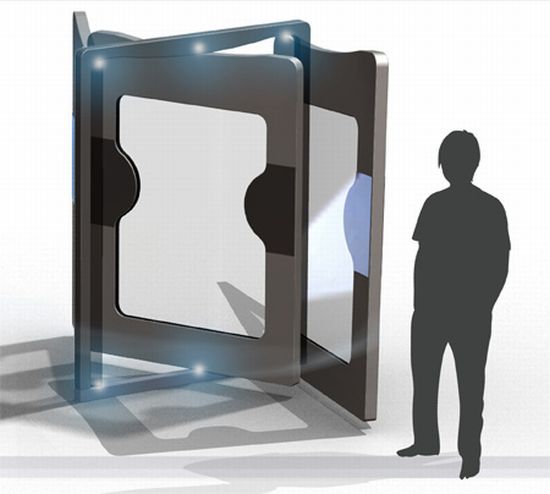 Louisa Kwan has come up with something that might redefine security. The Swiv Door, which might resemble an ordinary revolving door, is not just any door; it is a door designed using the latest technology to ensure security. The steel panel installed in the door records the unique palm print of each user puts their palm on the panel. Every time the user puts a palm on the panel, the magnetic technology recognizes him/ her as a valid entrant and the door opens. As for unauthorized entrants trying to force their way in, the door won't budge.
If this is widely marketed, this design might render the identity cards used in corporate houses to open doors redundant. Great effort!
Domestic Alarm System: Perfect complement to smart security doors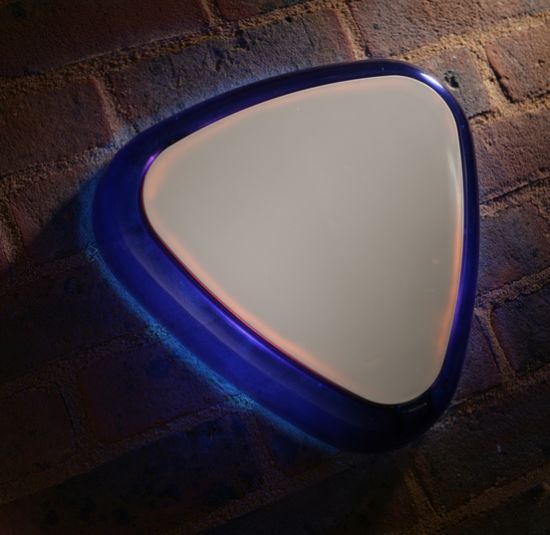 Our dwellings are our biggest assets, so you certainly wouldn't like someone break in. Installing a good alarm system is the perfect way to secure your home. In order to offer top class security, Y-Manufacturing, a name known for designing and manufacturing alarm systems for the UK domestic market has collaborated with HJC Design to come up with an advanced design. The sounder plays a vital role in any alarm system and the generic sounder unit developed by HJC Design will do the trick here. This new addition to Y-Manufacturing's design will offer a better technology, but will also enhance the aesthetics. The "Domestic Alarm System" incorporates a unique anti-tamper system protecting the unit from attack, while the use of snap fit assembly methods is the reason for reduced cost and improved efficiency.
10 Apps to make your home more secure
1. Reolink: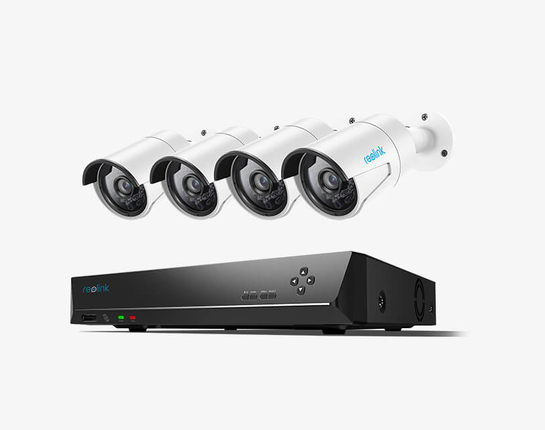 Reolink can give you access to your home CCTV cameras anytime and anywhere. All you need is a good internet connection to access your camera footage. It is one of the most reliable, efficient, and widely used of all security apps, and quite simple to use too. It is readily available on its official website.
2. Video Monitor: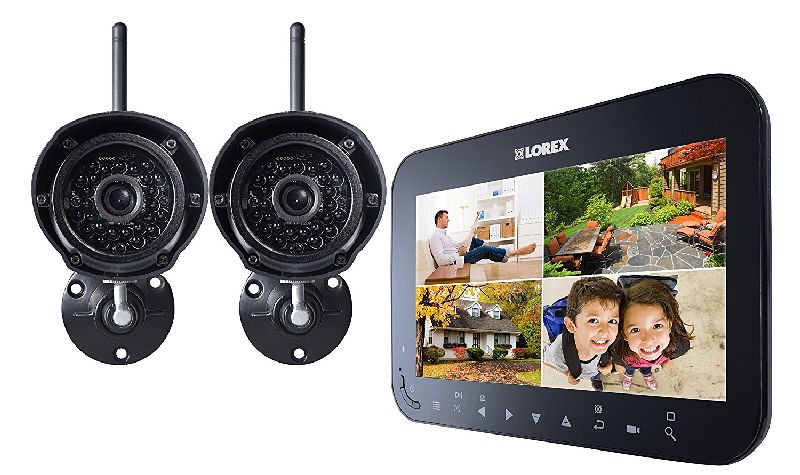 Video Monitor is a user-friendly and easy-to-understand app, but pretty simple and effective. You can monitor events taking place at your home, and even GPS tracking is possible through this app.
3. Vivint Sky App: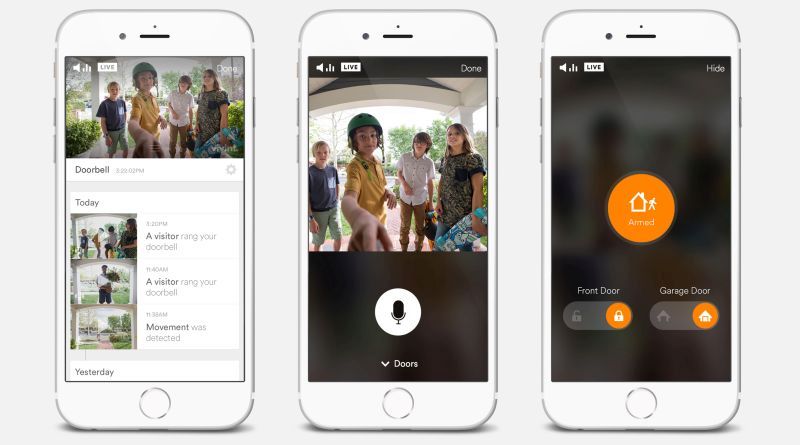 This app is multifunctional. It not only allows you access to live videos of your home but also gives you the vital remote controls. You can control light switches through this app, adjust your home thermostat, and even lock and unlock doors. It is free on Google Play, and you only need to register yourself as a Vivint customer to avail this app.
4. SimpliSafe Security Systems App: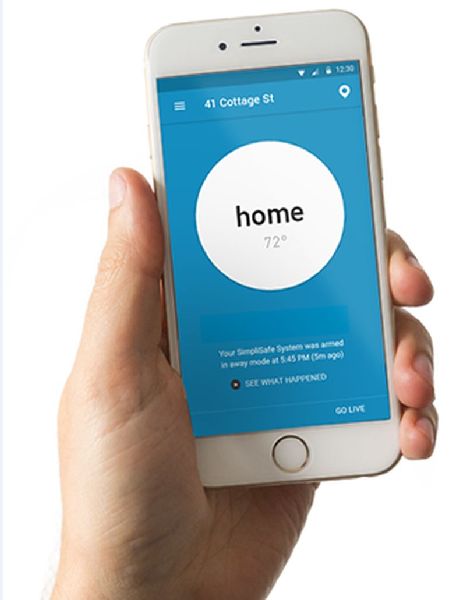 This app gives you controls for your thermostat, lights, and camera among many others. In fact, it takes it a step further by giving you access to the most sensitive areas of your home like your gun, medicines, and liquor cabinets.
5. i-Security: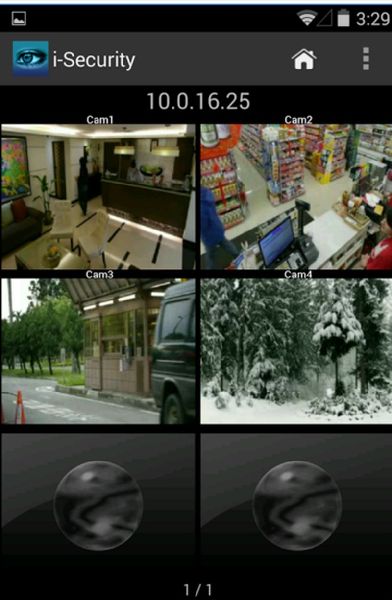 This app allows viewing of live streaming videos of your security system. You can set this app up in any compatible device with internet connection. Not only this, you can even turn your home computer into a camera and monitor the happenings of your home from there.
6. AlarmForce Connect: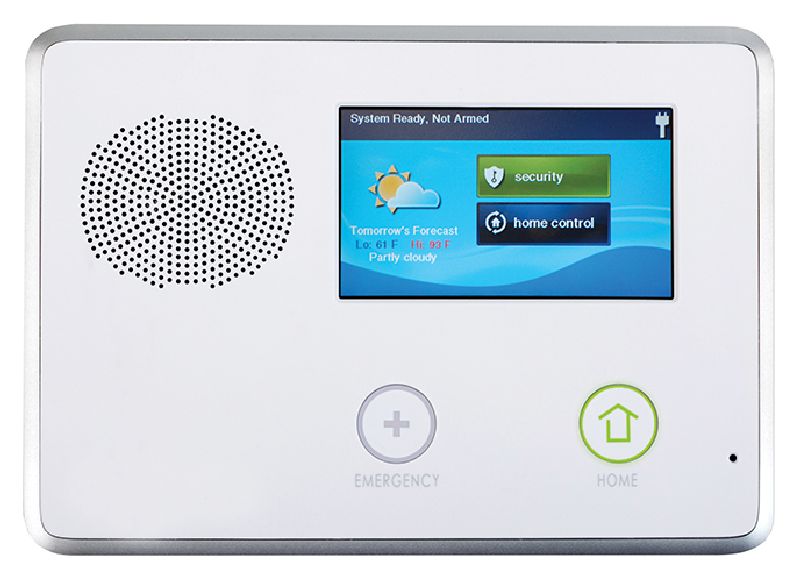 With AlarmForce Connect, you can access all basic control of your home. It is simple to use and can be downloaded without spending a penny. Also, the reviews of this app are good, and users are quite satisfied with its performance.
7. com App:
With this app, you can keep yourself updated on who visited your home and what they did. Apart from the basic controls, this app can also show you pictures captured by your cameras and live videos too. You can arm or disarm the security panel, and receive required important alerts on your device.
8. AtHome: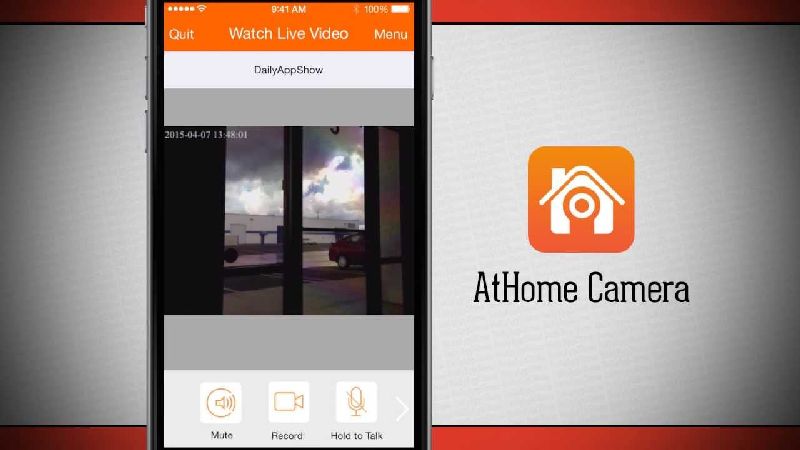 AtHome allows you to turn your home computer into a web camera, much like i-Security. You only need to point towards the part of the house which needs to be monitored, and AtHome will show you what you want to see.
9. com
This is the most useful app of all. It lets you view who is at your doorstep and records the entire event. You can even see which cars drove into your driveway and those that drove off, through this app. It is quite useful and has plenty of good reviews in its kit.
10. Skybell HD: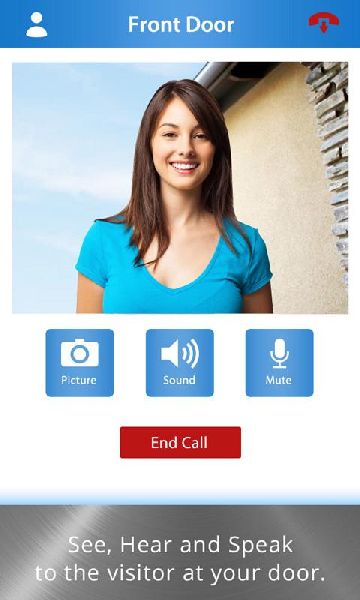 This app is like a doorbell, except it shows you live footage of who is at your doorstep right on your phone. It is a must-have app especially for parents who leave their kids and other important belongings alone at home. 
These apps are not all for ensuring that your home stays put in your absence. There are plenty of other apps that you can avail in accordance with your needs and preferences. One may ask, "Why is there a need to have a home security app at all? There are always neighbors around. They can do the needful." There are certain things that are exclusive to only your home.
You wouldn't want to compromise your privacy. Also, your neighbors are humans after all. They have their own affairs to look after, and can even make errors. Relying on technology to take care of your house in your absence is nothing but a wise decision. Get one of the above apps quickly, and see your life-changing for the better.