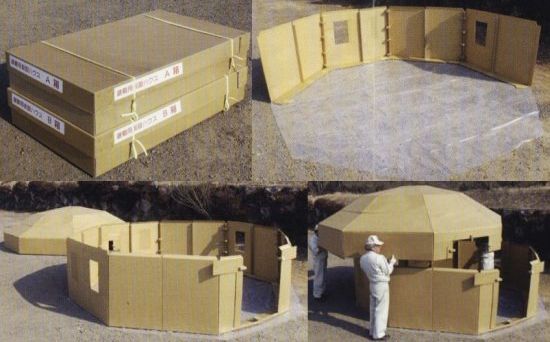 The Gifu Prefecture Regional Disaster Management Center has come up with a rather novel idea to make emergency shelters for earthquake and other disaster prone sites a lot more livable after a big one strikes. The latest in their modern emergency shelters comprises of a cardboard box puzzle house called the Octagon. The short-term housing solution comes fully packed in two boxes weighing 41 kilograms each.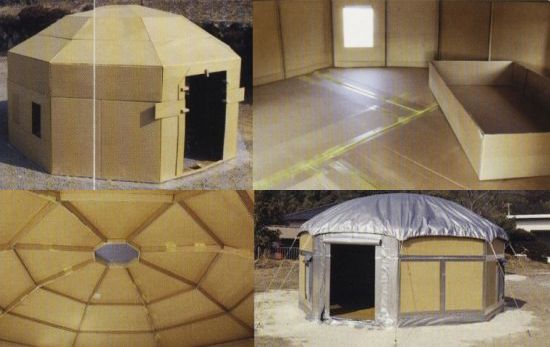 All you gotta do is take them to a flat, dry 6m x 6m area of your choice, open the boxes, assemble the pieces according to instructions, tape the roof together, cut out windows if you like, use the boxing to make a floor, cover the house in waterproof sheets, and in three house flat, you'll have yourself the swankiest emergency pad in the neighborhood!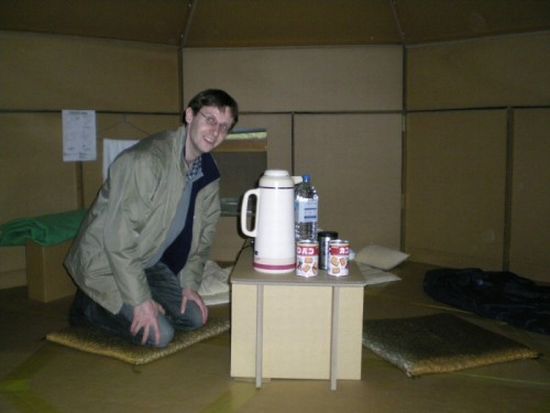 At 150,000 yen it might be a little on the expensive side and considering how you can't really use it in heavy rainfall and strong winds is a bit of a bummer, but since it gives you a head space of 1.5m- 2.2m and lets you live-in comfortably with five other family members or friends for six months in great comfort, I dare say its kinda worth it!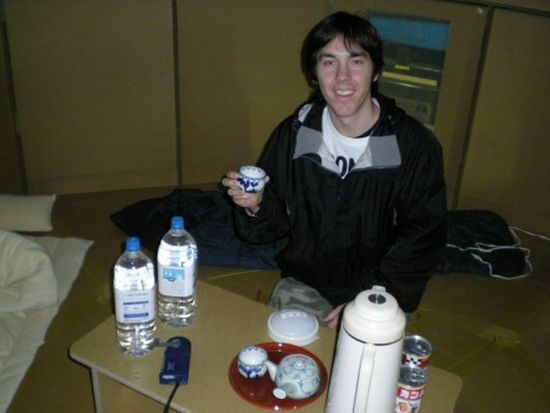 And the best part is, when you're ready to move into a real house, you can recycle the whole house. Sweet!
Long Countdown via Trendhunter