In the words of Berthold Auerbach, "Music washes away from the soul, the dust of everyday life." For sure, music is an excellent medicine to all our pains – physical as well as emotional. Good sound quality is extremely essential for complete entertainment of the listeners. For those who think that high quality music can only be achieved through expensive and heavy speakers, here is an eye opener. Given below is a list of five astounding card speaker concepts that would completely leave all the music lovers jaw dropped.
The Cardboard Speaker Set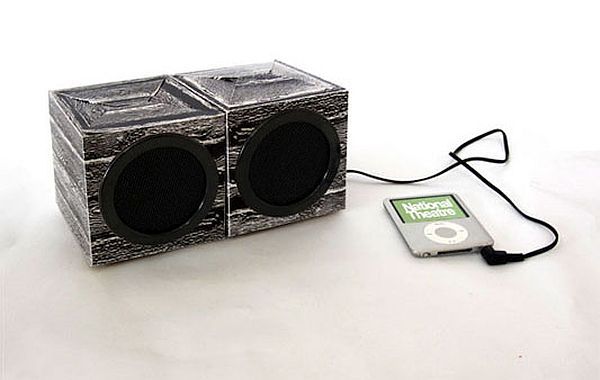 This unbelievably designed highly innovative speaker set is comprised of cardboards camouflaged inside wooden blocks to appear as concrete blocks. The credit of this fantastic creation goes to designer Danie Pardo. Breaking the rules of conventional speaker making, Pardo has designed these extremely flat cardboard speakers for National Theater's bookshop. These speakers are lightweight and can be carried along anywhere with ease to produce high quality music. All you need to do is to plug in your laptop or mobile phone and sit back enjoying your best music.
Eco-friendly Cardboard Speakers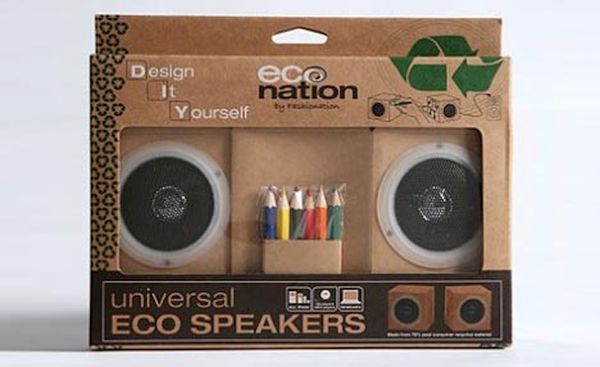 These are especially designed Universal cardboard speakers created mainly out of recycled cardboard and a very lesser percentage of plastic. To add a personalized twist to the speakers the manufacturers provide the buyers with some really colorful pencils so that they can draw their favorite patterns on the speakers. The "ECO" speakers can be attached to almost all of the MP3, MP4 and PMP and produce music that has the same quality as that of an iPod.
MUJI Cardboard Speakers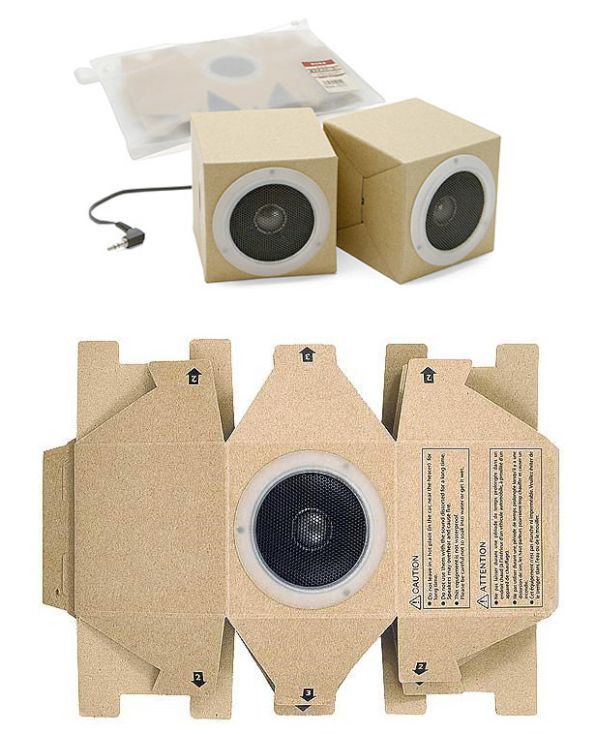 Ever heard of a foldable speaker set? Yes it is possible. The all new MUJI cardboard speaker set is comprised of two foldable speakers that have been made from cardboard and some electronic components. These speakers are highly portable and can be stored inside a pouch when not in use. The speakers are fully functional and ready to give you good quality music as soon as you plug them in your device such as mobiles or headphones.
Xenics Music Cube M Speakers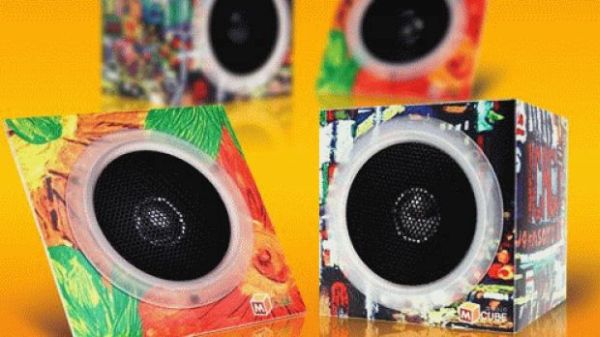 The Xenics Music Cube M speakers have been created out of cardboard and can be easily installed with the help of paper boxes and tiny tabs to form a set of fully functional speaker set that provides you with music that has a low fidelity.
Cardboard Berlin Boombox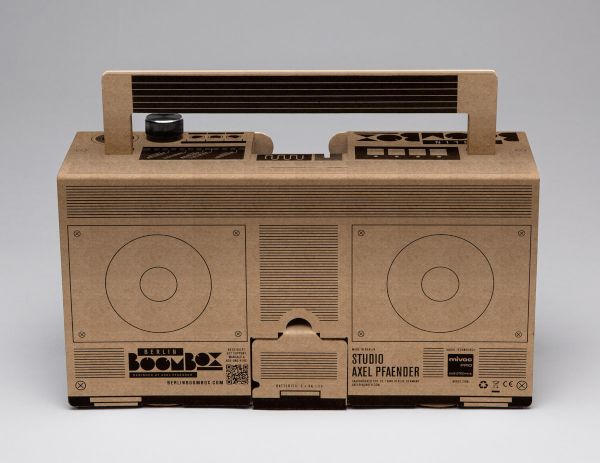 The cardboard made Berllin Boombox is a set of Axel Pfaender is an all new speaker concept designed for smartphones and MP3 players. The incredible speaker cover consists of an outer shell made from cardboard and also is inclusive of speakers and amplifiers along with other electronic parts and 4 AA batteries. The bright and eye catching graphical pattern in black and white make them Boombox even more rocking and chic.
Once transformed into reality, these amazing speakers will completely revive your experience of listening music.