Yachts are a symbol of luxury, and are as such generally associated with excesses. At present, reducing environmental impact is one of the prime concerns and the new age solar powered yachts are prime candidates for reducing their environmental footprint. In the following, some of the most innovative solar powered yacht concepts have been listed.
Esthec Superyacht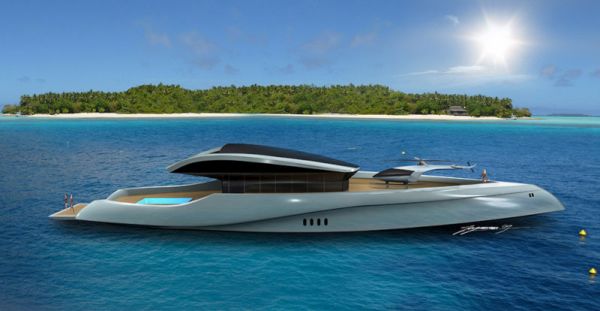 Designer Dennis Ingemansson has designed the Superyacht concept for Dutch company Esthec. The Superyacht is luxurious and stunning both aesthetically, and technologically. To add an eco-friendly touch, Ingemansson has employed a solar power generating system. The unique design of the floor and use of composite materials for decking has enabled the designer to keep the maintenance costs low. Despite being so luxurious the Superyacht is lightweight and has got a swimming pool for relaxing. Customizing and recycling it is also easy.
Eco-friendly Super Yachts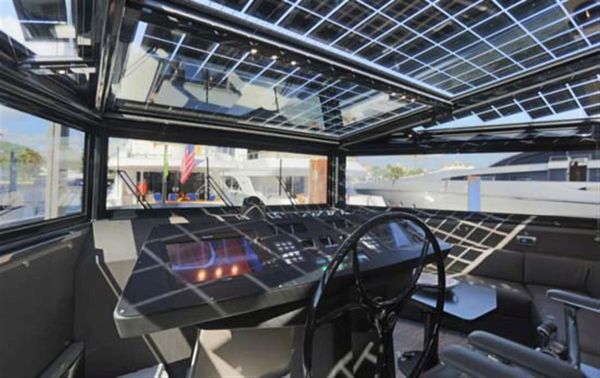 Arcadia Yachts is designing yacht concepts which are eco-friendly and supremely luxurious at the same time. The Super yachts designed by this start up are available in 75' and 175' models. The designers have incorporated interior designs used in Italian design firms like B&B Italia and Schiffni. The super yachts are powered by diesel/electric propulsion system. Solar panels have also been used to power the hybrid engines. The top speed offered by the silent engine is around 8 knots.
Wally Hermes Yacht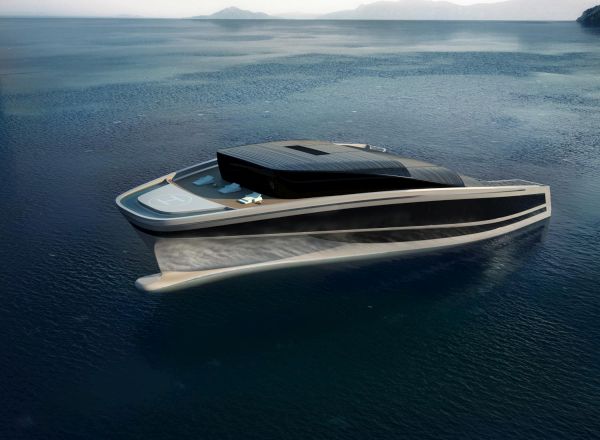 This yacht comes with a gorgeous 30 meters wide beach deck that offers magnificent view of the open sea. Monaco based ship builders Wally joined hands with Hermes for coming up with the brilliant and aesthetically alluring Wally Hermes Yacht. The 58X38 meters yacht can accommodate 12 guests and up to 20 crew members.
It has a 25 meters long swimming pool and helipad. The super yacht offers 12 knot speed under normal circumstances. Thermo photovoltaic panels have been used for generating green energy, which will be used by the heating and air conditioning systems.
Solar Powered Sailing Yacht Helios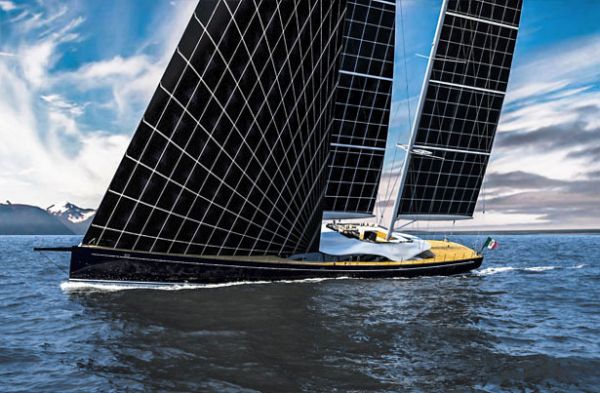 The design of Solar Powered Sailing Yacht Concept has been submitted for the Young Designer of the Year 2015 contest. The yacht is capable of accommodating 10 guests and 8 members of the crew. The sail used for this yacht are perfect for racing and cruising. The soft Oyster shell like curves has been used to build the deck house.
The cockpit area has dining space for 10 people. There is an infinity pool, and the water can be pumped out for converting it into a sunbathing area. Another astounding feature of this yacht is the silicon made solar panels attached to the sails.

Solar powered yacht concepts can change the way we sail and cruise. The luxurious and spacious watercrafts generate power from solar panels for energy efficiency and cost reduction.