Have you ever thought of using tires for some useful purposes? If you think this is absolutely a bizarre idea to think, then you should certainly look around the world. You will witness some extra ordinary things made from recycled tires that will blow up your imagination. Following are some creative and innovative ideas that will leave you astonished.
Planters from tires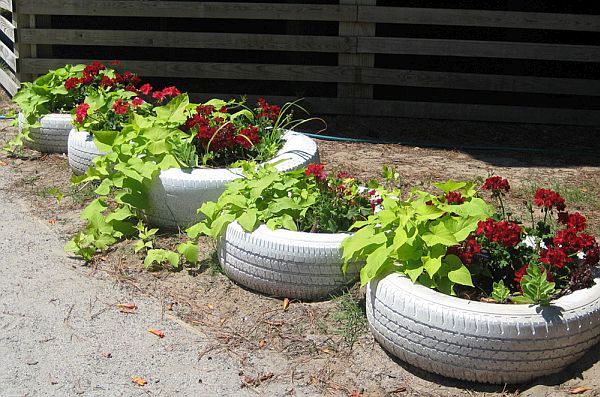 You can contribute so much to the environment by making use of recycled tires. First, you are planting flowers and second you are recycling tires as planters. This way you can reduce the landfills and add greenery to your place and environment. This will give your home a unique garden and the individual pattern on tires will give your planters a wonderful outlook.
Noteworthy Furniture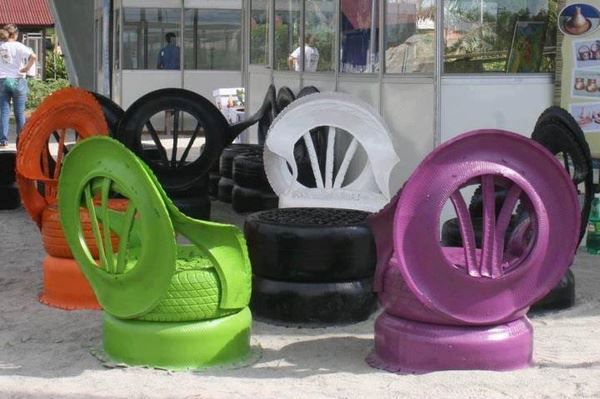 Tires can also be turned into cool and somewhat modernist furniture. You don't have to purchase any new tires just make use of some old tires. You can paint them with some beautiful color and see like magic you will have a eye-catching furniture. You even ask the furniture designers to make some noteworthy furniture for your house.
Rubber palace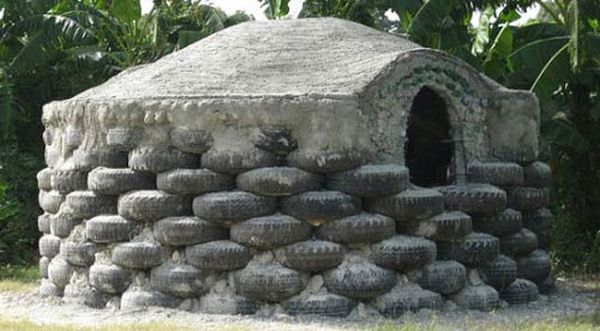 If you are an eco conscious person, you will love this idea for sure. If you are planning to build a new house for you can go for this option. Tires when packed with mud provide thermal mass to control the house's internal temperature. This will also give your house an individual appearance.
Eco friendly footwear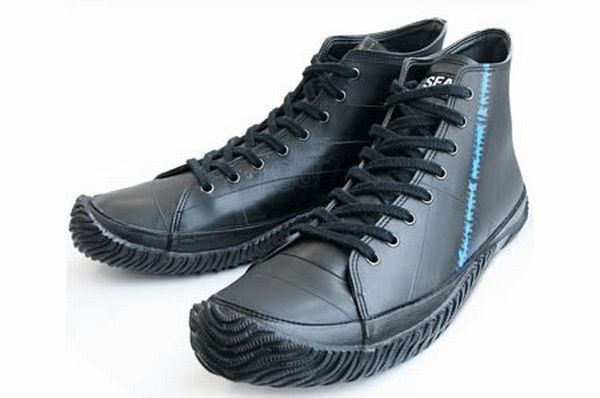 Tires can make a perfect material for the soles of shoes, many shoe companies include tires in their eco friendly shoe designs. You can even make your own hand made recycled footwear, they are very comfortable and with this footwear on you can go for a eco friendly walk.
Stylish Rug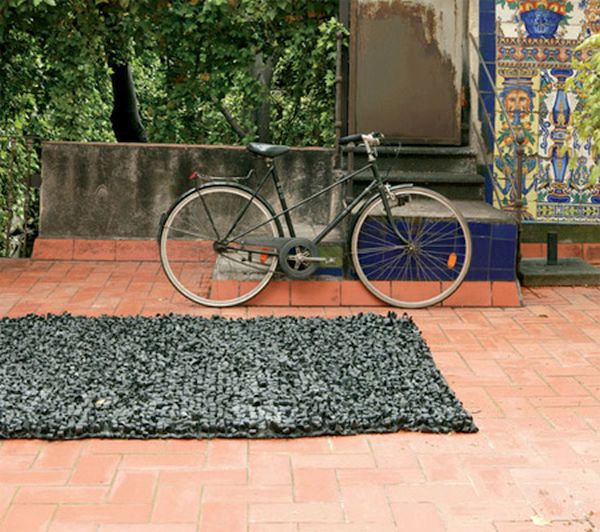 Any bicycle or car tire can be converted into a useful foot mat. The rugs and floor made from recycled tires are waterproof and are easy to maintain. They are easily cleaned and give your house a novel look, you can place them inside or outside your house, that's your choice.
You don't have to make big plans and strategies to do something useful for the environment. By taking tiny little steps, you can make a lot of difference. Instead of piling the landfills with old tires, you can convert them into beautiful planters, furniture, or anything you like.