According to an estimate provided by CNN, every year, approximately 1.255 billion worth of personal items as well as accessories are stolen in 1.85 million thefts involving vehicles. And according to expert opinion, each theft involves multiple break-ins as well as attempted break-ins. Keeping your vehicle secure in safe garage spaces is of paramount importance. It is essential to opt for periodic garage door maintenance and repairs, if necessary, says specialist garage door repair service JJ Garage Doors and Electric Openers in Lake in the Hills, IL.
If your garage door has been damaged, it is better to opt for new garage door installation, from experienced service providers like those in Lake in the Hills, IL, who offer you a choice of materials. While wrought iron gates for driveways are the standard, your choice would largely depend on your budget, the nature of maintenance you can afford and also your usage pattern.
Picking the Right Material for your Garage Door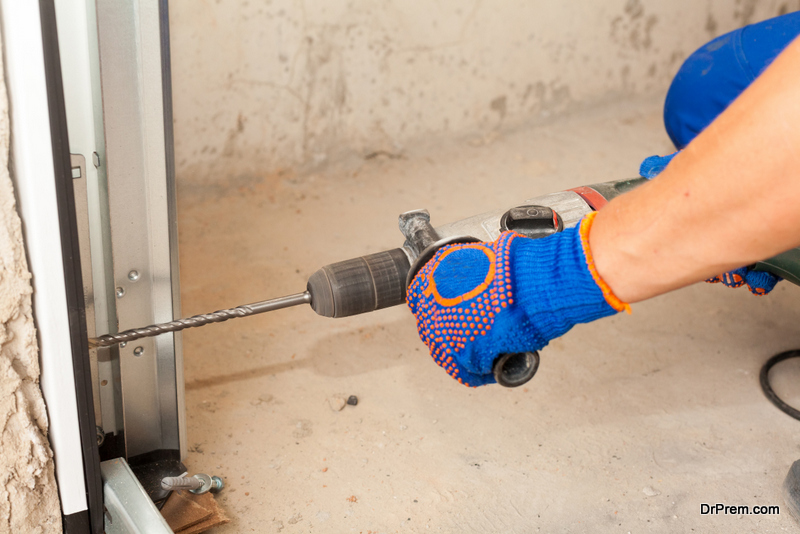 Wood and Composite Wood: If you are keen on aesthetics, wooden doors are likely to mesmerise you. However, they are expensive. They withstand wear and tear quite well, although requiring frequent repainting and refinishing. Wood composite is a cheaper alternative to wood and lighter too. If you are planning to have a large double door for your garage, wood composite can be the best choice for you.
Steel: Steel doors contain double sheets of galvanized metal. The biggest disadvantage of having a steel door is that they are prone to denting. For best protection, you will need to have doors of 24 to 25 gauge. You can even opt for a fiberglass covering to resist dents. Steel requires low maintenance and is not prone to rusting.
Aluminium: Aluminium is extremely lightweight and perfectly suitable for wide double doors. The new door models made of aluminium are sturdier and fitted with laminated panels for dent-proofing. Heavy duty frames of this metal are expensive, although cheaper variants can be used with panels made from other metals. However, these may not withstand denting as successfully as pure aluminium.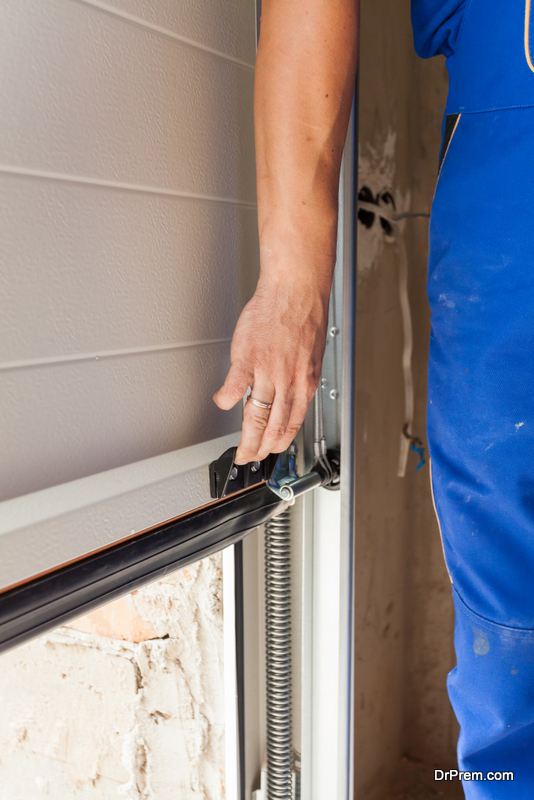 Fiberglass: Fiberglass is extremely malleable. Hence, it can actually mimic any kind of material. You need to choose one with the warmth and beauty of a wood finish and also the ability to allow natural light to pass through. They can be customized easily and are highly suitable for coastal climates. However, fiberglass can develop a yellowish tinge over time and break.
Vinyl: If you have kids at home, vinyl doors are your ideal choice because they are extremely difficult to break or dent. They also require minimal maintenance, except a thorough wash from time to time. The single downside, however, is that they come in fewer colors and designs.
So, the next time you opt for new garage door installation in Lake in the Hills, IL, check your options for materials.
So, the next time you opt for new garage door installation in Lake in the Hills, IL, check your options for materials. And, the best way to protect your premises against break-ins is to choose residential & commercial garage doors that are highly durable. You can even consider fitting an alarm system for complete safety.
Article Submitted By Community Writer