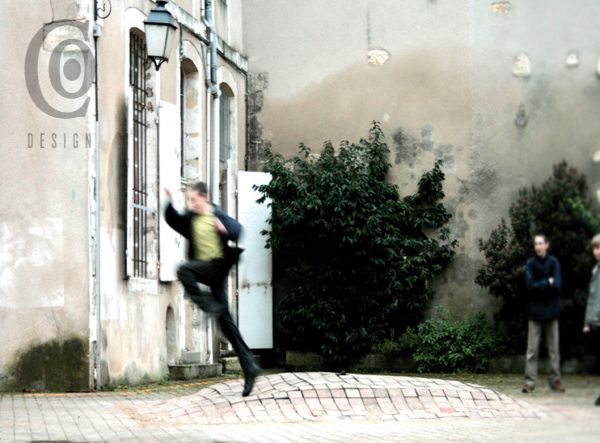 An architect from France and a group of students from an architecture college of France did an experiment recently. These enthusiastic people turned a small street of cobblestone into a simulator of earthquake. The idea was to examine the harshness of city and the ground's
capacity to change during earthquakes. Another objective of this experiment was to alter the pedestrians urban experience of walking on a pavement, providing them with some kind of fun while walking.
The event took place in a small town of France called Bourges in Medieval Town Square. This spectacular extravaganza was executed by a team of Nantes-based Atelier Raum Architects and students from Bourges' National Higher School of Art. The experience of walking on the patch was incredible as one could feel the stones moving, dipping and rolling with the weight of each footstep. The scene appeared exactly out of an action thriller where the hero gifted with supernatural powers walks effortlessly on a water bed.
This feat was made possible by applying laws of architecture. Basically the experiment involved attaching of concrete pavement blocks on to a flexible water tank. The kind of tanks which are generally used for collecting potable water and sometimes for sewage purpose also. When the spectators took a walk on the patch, it was as if they were bouncing naturally and appeared to have got a few lessons from Kangaroos.
The experiment was part of the city's 5th Annual Biennale of Contemporary Art. During their 2010 artist residency at the École Nationale Supérieure d'Art de Bourges (ENSA), the architecture firm developed the urban design project in conjunction with La Box, the ENSA student gallery, and the FRAC Centre (Fonds Regional d'Art Contemporain). The team of Atelier Raum Architects is now planning to create the same magic in the city on Nantes.
Via: Fastcodesign